If you didn't get what you wanted over the Christmas weekend, you still have a chance to score some awesome picks in the best after-Christmas electronics sales. Bag a free Roku streaming stick, portable Bluetooth speaker, and more.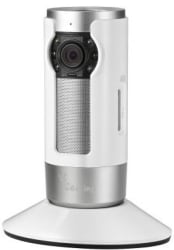 DXG 720p Wireless Surveillance Camera
Store: eBay
Price: $34.95 EXPIRED
Shipping: Free Shipping
Lowest By: $55
Expiration: January 9

Whether you picked up a lot of loot over Christmas and you want to protect it, or you just want to feel more secure at home, the DXG 720p Wireless Surveillance Camera is a good place to start. This gadget from Altatac via eBay allows you to receive real-time notifications when something is captured, and can even take video at night. It features 720p resolution, 2-way audio, 128° wide angle lens, infrared night vision, motion detector, 802.11n wireless, and is compatible with iOS devices.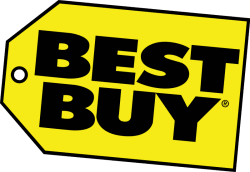 Best Buy Clearance Items
Store: Best Buy
Discount: At least 50% off EXPIRED
Shipping: $3.99 s&h, or free shipping on $35
Expiration: December 31

If you didn't find what you wanted under the tree, you can score 50% or more off on select new and open-box clearance items at Best Buy Outlet. (Prices are as marked.) Orders of $35 qualify for free shipping; however, select items may be in-store only. Discounted items include cell phones, headphones, small appliances, and more.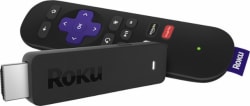 Roku 1080p Streaming Stick Free With 1 Month Sling TV
Store: Sling TV
Shipping: Free shipping EXPIRED
Expiration: March 19

Cutting the cord for New Year's? You can score a Roku 1080p Streaming Stick for free. Simply sign up for one month of Sling TV service. (Prices start from $19.99 per month.) This is the lowest price we've seen, since most retailers charge $35 or more for the stick alone.





TiVo Roamio 1TB DVR With Lifetime Service
Store: Amazon
Price: $314.99 EXPIRED
Shipping: Free shipping
Lowest By: $35
Expiration: January 12

Upgrade your entertainment setup with this TiVo Roamio OTA 1TB HD DVR, which integrates access to all your favorite streaming platforms. Even better, this Editors' Choice deal is bundled with Lifetime Service, so you don't have to worry about monthly service fees. Features include an Ethernet port, 802.11n wireless, streaming apps (Netflix, Hulu Plus, YouTube, others), recording of up to four shows at once, 1TB hard drive, USB, and one HDMI port.





Fugoo Style XL Portable Bluetooth Speaker
Store: P.C. Richard and Son
Price: $179.99 EXPIRED
Shipping: Free shipping
Lowest By: $16
Expiration: January 4

Get great sound quality wherever you go with this Fugoo Style XL Portable Bluetooth Speaker in Sand/Black, one of our Editors' Choice offers. This handy speaker has a Bluetooth range of up to 120 feet, pairs via Near Field Communications, and is splash- and shock-resistant. It features a 35-hour battery life, eight acoustic drivers, and water resistance up to 3.3 feet.