Here at DealNews, we work remotely a lot of the time, so we know the drill. If you're new to the work-from-home squad, let us guide you through the process with five of the best deals we've seen this week. They include some all-important coffee, a smart speaker to keep you sane, and an enormous stash of mini pretzels because mini pretzels.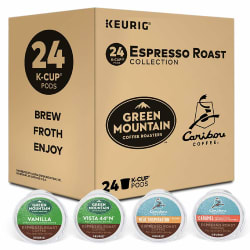 Keurig Espresso Roast Variety Sampler 24-Pack
Store: Amazon
Price: $14.24 via Subscribe & Save EXPIRED
Shipping: Free shipping w/ Prime
Lowest By: $11
Expiration: March 20

One of the biggest changes now that you're working from home is that you can't rely on the office coffee supply. This can be a blessing in disguise, though, because now the quality of the sweet good bean juice is entirely within your control. Stock up on a selection of flavors from Green Mountain Coffee and Caribou Coffee, and you'll be saving a healthy $11 on the brewed elixir that brings us wakefulness.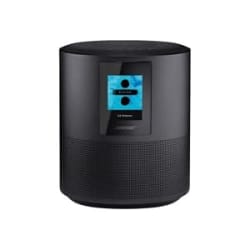 Bose Home 500 Bluetooth Smart Speaker
Store: Dell Home
Price: $299 EXPIRED
Shipping: Free shipping
Lowest By: $100
Expiration: March 19

Goodbye office radio, hello panoply of choice. Do we want a podcast? What our forefathers used to call "an album", which is like a playlist, but all by the same artist and sometimes with a theme? Or just a Pandora radio stream to take some of the choice back from our tender, indecisive hands? Whatever your choice of soundtrack, this Bose smart speaker will do the trick. It features built-in voice assistants and an LCD display.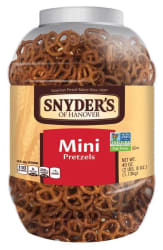 Snyder's of Hanover Mini Pretzels 40-oz. Canister
Store: Amazon
Price: $4.71 via Subscribe & Save EXPIRED
Shipping: Free shipping w/ Prime
Lowest By: $1
Expiration: March 17

We promote healthy living here at DealNews – not so much "cholesterol" as "cholester-some". Nevertheless, in between balanced meals and joyless rye breads, we all needs snacks that can only be categorized as "things you eat by the fistful". This 40-oz. canister of mini pretzels fits that bill and then some (cholester-some), and while ordering it via Subscribe & Save only saves you a buck over buying it in the store, it also saves you the effort of putting pants on to go to the store, and that's simply priceless.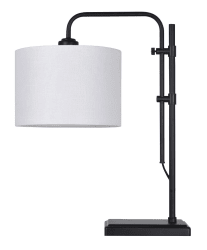 Indoor Lighting at Target
Store: Target
Discount: Extra 15% off EXPIRED
Shipping: In-store pickup, or free shipping w/ $35
Expiration: March 15

While the life of a remote working hermit can tempt you to draw the curtains closed and illuminate your 8 to 5 solely by the glow of your friendly monitor, communing with the wider world only via a series of complicated grunts that nonplus the cat, it's probably good for your eyes and your general demeanor to keep your workspace well lit. No matter whether that's the living room, an office space, or the coziness of your bed (this last one is probably bad but we all do it and it's good actually), there's a lighting solution in this sale to suit your needs. And thanks to the Target Circle +Save button, you can save money while saving your precious eyesight.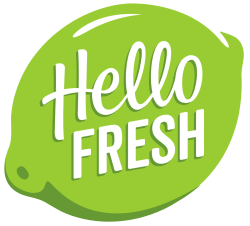 Hello Fresh Plans
Store: Hello Fresh
Discount: $90 off EXPIRED for new subscribers
Expiration: March 16

If the human-sized (note: not human-sized) tub of mini-pretzels has you worried about your dieting habits while working from home, then a subscription to Hello Fresh should help even things out. Just wait for the pop-up box to appear (you'll need to deactivate your adblocker) and enter your email address, and you'll get a $90 discount on your subscription, and be free to go about the rest of your day worry-free (you'll need to reactivate your adblocker). On most of Hello Fresh's plans, that gets you 10 meals for free – you get to choose from their Meat & Veggies, Veggie, Family Friendly, and Low Calorie menus.