The weather is warming up, which means barbecues and pool parties are just around the corner. Step one: Create an awesome playlist of the best summer songs from the last 20 years. Step two: Scatter the picks from our roundup of the week's best portable speaker deals throughout your yard. Step three: Enjoy the high fives and impromptu singing sessions from your guests.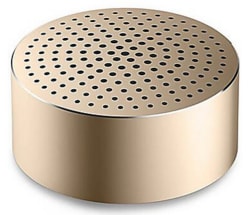 Xiaomi Portable Wireless Bluetooth Speaker
Store: LightInTheBox
Price:

$9.99

via code "MI3OFF"
Shipping:

Free shipping


Lowest By: $5

This Xiaomi mini Bluetooth speaker is on the smaller side, which makes it ideal for more intimate settings. It's perfect for playing mellow jazz during a dinner for two, or a small brunch party. Plus, it comes in Gold or Silver, either of which will add a sleek touch to your decor. The speaker features Bluetooth 4.0 and a USB power supply.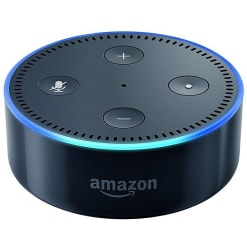 Amazon Echo Dot 3-Pack
Store: Amazon
Price: $129.97 via code "DOT3PACK" EXPIRED
Shipping: Free shipping
Lowest By: $20
Expiration: May 5

"Alexa, play the Prime Station '90s Pop." Control your music with your voice with this 2nd-generation Amazon Echo Dot 3-pack. Leave your hands free to prep snacks and mix drinks with these little assistants. They're perfect for anyone who's already invested in the Amazon ecosystem, but this 3-pack is also great for trying out Alexa and seeing if you like having her in your home. The Echo Dots come in Black or White and feature Alexa voice control, 802.11n dual-band wireless, Bluetooth, and a 3.5mm audio output.

Ready to employ DJ Alexa at your next party? To get this deal, view the 2nd-generation Amazon Echo Dot for $49.99. Add three Echo Dots to your cart for $149.97, and apply coupon code "DOT3PACK" to cut the price to $129.97.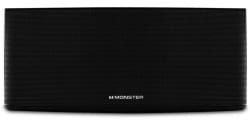 Monster SoundStage S1 Mini Wireless Speaker
Store: Walmart
Price: $49 via Walmart pickup discount EXPIRED
Shipping: In-store pickup
Lowest By: $11
Expiration: May 3

Set the tone for your next gathering by streaming all your favorite hits with this Monster SoundStage S1 mini wireless speaker. Great for smaller areas, this Editors' Choice pick features better clarity, definition, dynamics, and bass to handle all genres of music. It features both WiFi and Bluetooth connectivity, and can be controlled with your iOS or Android phone or tablet.

To take advantage of Walmart's new pickup discount, add this Monster SoundStage S1 speaker to your cart. Then choose "pickup" during the checkout process to see the discounted price of $49.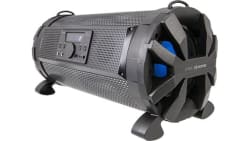 Soundstream Street Hopper 6 Bluetooth Speaker
Store: Microsoft Store
Price: $69.99 EXPIRED
Shipping: Free shipping
Lowest By: $50
Expiration: May 3

Host a full-on dance party in your backyard with this Soundstream Street Hopper 6 Bluetooth speaker, which just hit Black Friday prices once again. Stream your favorites from a Bluetooth or USB-connected device, and enjoy the full multi-color LED light show that'll accompany your playlist. Control the lights with the front panel, remote control, or the Discolor DJ app for iPhone and Android smartphones. Turn the night into a mini concert with the microphone and guitar inputs. The speaker features a rechargeable battery with up to 10 hours of playback, 6.5" active and passive radiator subwoofers, 2.5" speakers, USB, 2-band equalizer, and remote.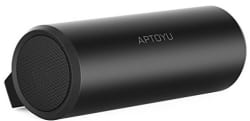 Aptoyu 10-Watt Portable Bluetooth Speaker
Store: Amazon
Price: $13.99 via code "Z5IPHU3S" EXPIRED
Shipping: Free shipping via Prime
Lowest By: $16
Expiration: May 4

These days, using a portable speaker doesn't mean you have to settle for tinny-sounding music. This Aptoyu 10-watt portable Bluetooth speaker in Black has low harmonic distortion, which provides you with better clarity and fidelity. If you're not an audiophile, that just means your music is going to sound great, and not like it's being sung by chipmunks through a tin can. As a bonus, this handy speaker also functions as a power bank, meaning you can charge your phone while you enjoy your backyard party instead of having to leave it inside and risk missing important messages. The speaker allows for up to 24 hours of streaming and features a 33-foot range.