Nordstrom Rack are in the midst of a huge Clear the Rack sale, which means a lot of their stock has an extra 25% taken off their prices. To celebrate, we've rounded up five of the best Nordstrom Rack deals we've seen this week, including a Birkenstock sale, and a huge range of Nike discounts.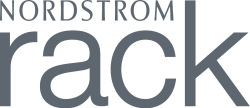 Clear the Rack Sale
Store: Nordstrom Rack
Discount: Up to 89% off + extra 25% off EXPIRED
Shipping: $7.95 s&h, or free shipping w/ $100
Expiration: July 26

One of my favorite things to do in enormous sales like this is to look through the brand names for oddities. Here, I was disappointed to find that ALLSAINTS wasn't just a collection of the non-descript black apparel from the Never Ever video, but that was nothing compared to finding out that Pom Pom at Home was a bedding brand, rather than a company opportunistically set up to sell gear to cheerleaders fruitlessly attempting to form socially distanced human pyramids over Zoom. But anyway. You'll no doubt find brands you've actually heard of as well, since adidas, Alexander McQueen, Nike, Reebok, Calvin Klein, and such are all represented.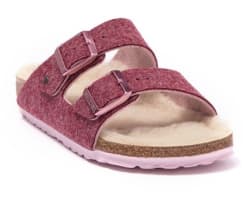 Birkenstock Discounts
Store: Nordstrom Rack
Discount: Up to 65% off + extra 25% off EXPIRED
Shipping: $7.95 s&h, or free shipping w/ $100
Expiration: July 24

You're always far better off shopping for Birkenstock discounts than Birkoutofstock discounts, so this sale is already off to a great start. Then you factor in that it's now stacking an extra fourth off its previous discounts (which were already good enough for us to list yesterday), and you just can't lose here. (Actually, you might lose out, but only by taking too long to place an order – the discounted styles are discontinued, and may be hard to find elsewhere. Soon to be Birkoutofstock!)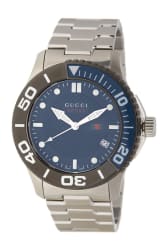 Men's Watch Sale
Store: Nordstrom Rack
Discount:

Up to 84% off


Shipping:

$7.95 s&h,

or free shipping w/ $100

A lot of people might feel that, since we all carry our phones literally everywhere anyway, watches are passé – especially watches that cost many hundreds of dollars. But I ask you this: when was the last time your phone's digital clock made it seem like you were looking at a TV stretched into the wrong aspect ratio? Does your phone look anywhere near as weird as this? Or this? Phones are boring and have social media on them: shun them, and reclaim your wrist with a cool and/or weird timepiece.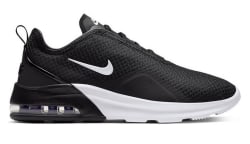 Nike Discounts
Store: Nordstrom Rack
Discount: Up to 89% off EXPIRED
Shipping: $7.95 s&h, or free shipping w/ $100
Expiration: July 28

Many stores claim that they're "not allowed" to display their prices on certain brands before you add them to your cart. I'm not a lawyer, and I'm certainly not interested in researching this in any way, so instead I'll spread some blandly conspiratorial claims about how that's all nonsense, and they really just think that once you add an item to your cart to check its price, you'll be too lazy to remove it from your cart. Cogitate on that baseless accusation as you browse this Nike sale full of in-cart prices. (The prices are actually really good though, especially since select items are marked at an extra 25% off through July 26.)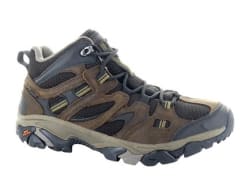 Hi-Tec Men's Ravus Vent Lux Mid Waterproof Hiking Boots
Store: Nordstrom Rack
Price: $28.11 EXPIRED
Shipping: $7.95 s&h
Lowest By: $44
Expiration: July 24

If Nike and Birkenstock aren't filling your shoe-based needs, you can look to these hiking boots, which are $44 less than you'd pay anywhere else, and a huge $57 off their list price. "Ravus Vent" sounds like the Latin term for going on an angry rant to a therapist, but I'm sure it has some more appropriate meaning, which doesn't include any of my psychological projecting.