The summer's a great time to start a new hobby, and we've got five attractively-priced suggestions. It's your chance to try everything from astronomy to disc golf to fancy food preparation.
Best Astronomy Deal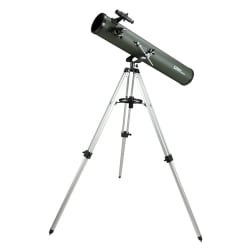 Celestron NPF Powerseeker 114AZ Telescope
Store: Rakuten
Price: $55.99 via code "SPORTS20" EXPIRED
Shipping: Free shipping
Lowest By: $94
Expiration: July 16

These long summer nights are a perfect opportunity to listen to Carl Sagan's "Pale Blue Dot" and take a look upwards. It probably helps to have a telescope handy, though, and this Celestron model is our suggestion. It's over half off, and the best deal we've seen for any Celestron telescope with an aperture of 80mm or larger. It features a 114mm aperture, 900mm focal length, f/8 focal ratio, 20mm (45x) and 4mm (225x) eyepieces, 3x Barlow lens, 5x24 finderscope, collapsible alt-azimuth mount, and aluminum tripod.



Best Sport Deal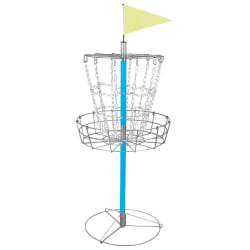 SmileMart Disc Golf Goal Target Basket
Store: Walmart
Price:

$45.99


Shipping:

Free shipping


Lowest By: $14

"Steady Ed" Headrick, father of the modern Disc Golf game, might not be as famous as your Tiger Woodses or Jack Nicklauses, but they probably won't match his ultimate power move of having his ashes made into frisbees and selling them. You probably won't go that far either, but you can certainly up your disc golf game with this target basket. It measures 25.7" x 25.7" x 52".



Best Biking Deal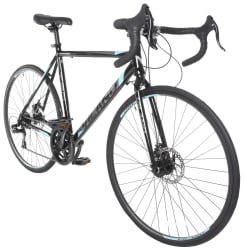 Vilano Men's Tuono 2.0 700c Aluminum Road Bike
Store: Rakuten
Price: $209 via code "SPORTS20" EXPIRED
Shipping: Free shipping
Lowest By: $40
Expiration: July 16

Biking is a hobby with multiple upsides – whether you're using it for fitness, or just looking for an environmentally-friendly commuting option, saving $40 on this Vilano road bike is a great way to get back in the saddle. It features a 6061 double butted aluminum aero frame, 700c 11/8" threadless fork, Shimano A050 SIS handlebar-mounted shifters, and disc brakes.



Best Toy Deal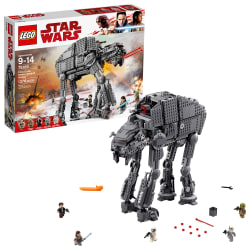 LEGO Star Wars First Order Heavy Assault Walker
Store: Walmart
Price: $99.99 EXPIRED
Shipping: Free shipping
Lowest By: $5
Expiration: July 29

Maybe you're looking for something a little more creative to keep your mind occupied. In that case, a 1,376-piece Heavy Assault Walker LEGO set is sure to make for a fun weekend build. Plus, you have the bonus hobby of adding to the vehicle's several names: we've already got "Heavy Assault Walker", "All Terrain MegaCaliber Six", "Gorilla Walker", and "Fancy-Schmancy AT-AT" (that one's mine), but we're sure you can do better.



Best Cooking Deal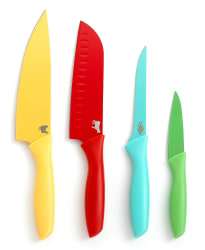 Martha Stewart Collection 4-Piece Knife Set
Store: Macy's
Price:

$17.24

via code "JULY"
Shipping:

Pickup at Macy's


Lowest By: $18

If you prefer the kind of hobby where you get to eat the profits, this Martha Stewart knife set should get you well on your way to some mouth-watering dishes. It comes at a mouth-watering discount too – the code "JULY" drops it to half-price! It includes four prep knives, helpfully color coded: green for vegetables, blue for fish, yellow for poultry, and red for beef.