June 18 is National Splurge Day! In its honor, we've set an arbitrary minimum price to qualify as a "splurge" – $300 – and rounded up the five most popular deals you can splurge on today. (Don't worry, they're still great discounts!) They include a Segway scooter, a Pong coffee table, and a 2019 iPad.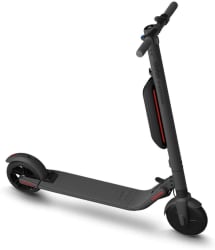 Segway ES4 Ninebot Folding Electric KickScooter
Store: Amazon
Price: $649.99 EXPIRED
Shipping: Free shipping
Lowest By: $120
Expiration: June 20

All the fun of a Segway with none of the balance challenges or social stigmas, and now with a huge in-cart discount, taking it $120 off list, and within $10 of its all-time best Black Friday price. It features up to 800 watts of power, 19 mph top speed, a range of up to 28 miles, and a one-touch folding system.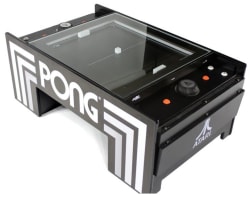 Atari Pong Coffee Table
Store: Wayfair
Price: $2999 EXPIRED
Shipping: Free shipping
Lowest By: $600
Expiration: September 2

In November 2022, Pong will be 50 years old. This will surely mark the point where video games are finally considered a mature medium, and lose the embarrassing try-hard inferiority complex. But hey: when was the last time you ate off a movie-themed coffee table? This fully-function Pong table features AI and multiplayer modes, built-in Bluetooth speakers for the table's soundtrack or personal playlists, six USB charging ports, clock display, customizable LED lighting, and folded wooden panels.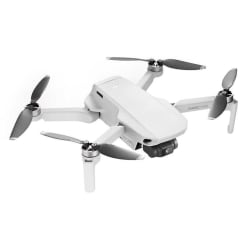 DJI Mavic Mini Bundle
Store: Costco
Price: $369.99 for membners EXPIRED
Shipping: Free shipping
Lowest By: $29
Expiration: June 22

A fun life goal is to get so good at controlling your drone that you can use it (and a series of connected appendages) to manipulate vinyl records, then go on tour with a turntable, performing as "DJ I-Mavic". You have to start somewhere, though, so saving $29 on this drone bundle might as well be your way in. It features a charging base and extra battery, stabilized gimbal camera, 2.4 mile fly range, and extended flight time.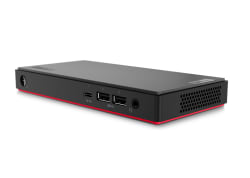 Lenovo ThinkCentre M90n Intel Whiskey Lake i5 Nano Desktop
Store: Lenovo
Price: $399 via code "HOTNANODEAL" EXPIRED
Shipping: Free shipping
Lowest By: $850
Expiration: June 24

Calling this a desktop makes its size seem super impressive – that much power in a tiny VHS-sized computer? Then you remember that we've been carrying smartphones around in our pockets for over a decade, and it rejoins the humdrum of the everyday. Nevertheless, you can give this Nano desktop a suitably downsized price by using the coupon code "HOTNANODEAL". It features an Intel Whiskey Lake i5-8265U 1.6GHz quad-core processor, 8GB RAM, 512GB SSD, and Windows 10 Pro 64-bit.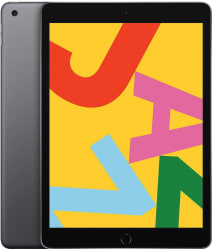 Apple iPad 10.2" 128GB WiFi Tablet (2019)
Store: Amazon
Price: $329.99 EXPIRED
Shipping: Free shipping
Lowest By: $88
Expiration: June 21

Tablets are doing a funny, slow walk towards being laptop-sized, and also marketing themselves as being compatible with full-sized, tactile keyboards. Meanwhile, laptops are squeezing 4K displays into miniscule 11.6" screens, and selling themselves as convertible, swapping between laptop and tablet functionality at will. This definitely hints at something, although I'm sure I don't know what. Whatever the case, there's no arguing with an $88 savings on a 2019 iPad, (which is fully compatible with the Apple Pencil!)