The Top 5 Best Mattresses for Babies
Whatever brand you go with, pick a mattress that's breathable but firm. And don't forget to look for certifications!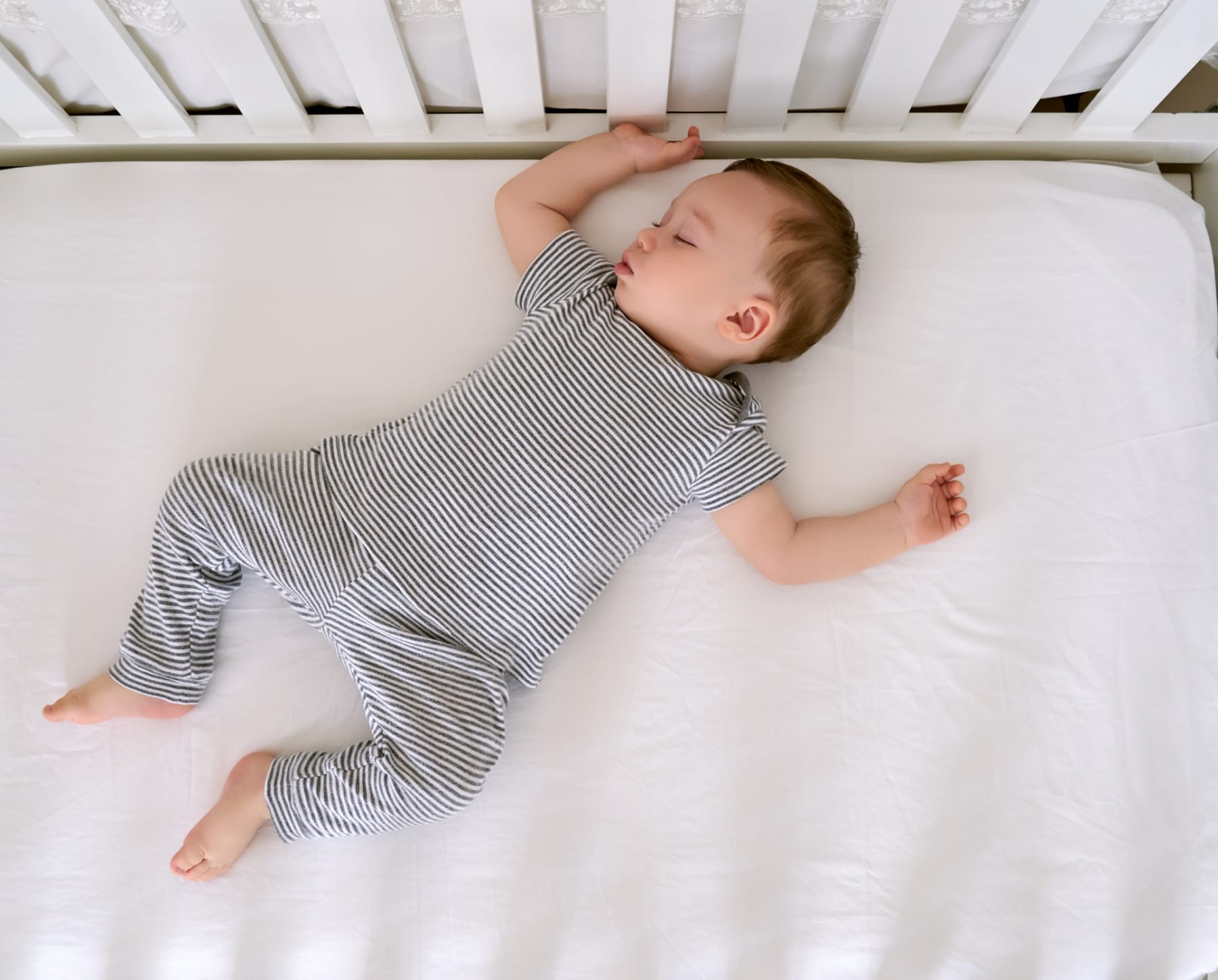 New parents have a multitude of concerns to deal with. They range from the mundane, such as what color to paint the nursery, to the more serious matters of the safest cribs, changing tables, and rockers to buy. Part of sorting out the crib setup is finding the right crib mattress, and it might seem easy, but there are innumerable choices out there. And that means a simple shopping trip can quickly become overwhelming.
To help you out, we've put together a guide to the Top 5 best mattresses for babies. Additionally, we've sourced tips to use when shopping for crib mattresses, and tell you how doing so differs from shopping for mattresses for adults.
Tips for Finding the Best Baby Mattresses
Don't Shop Secondhand
Would you use a secondhand mattress? If not, then there's no reason you should get one for your baby. Mold and bacteria are concerns at any age, but particularly for children who don't have robust immune systems yet. That being said, depending on the age of your children, you may find it more cost-effective to reuse a crib mattress from one of your older kids for your new baby. If this is the case, be sure to thoroughly check the crib mattress to ensure there's no sign of mold growth.
Be Careful With Double-Sided Mattresses
There's nothing inherently wrong with a dual-sided mattress; just know that they're designed with one side for babies and the other for toddlers. If you purchase one of these, you'll need to be positive that you're using the correct side for your baby. And before flipping it over, it's best to speak with your pediatrician, as they'll know best about when your baby is ready to sleep on the opposite side. We've found that the most-recommended time to make the switch is when your baby is about 12 months old.
If you decide a fabric baby mattress is the way to go, be sure to use a waterproof cover with it — you'll be glad you did!
You might wonder why using the appropriate side is such a big deal, but the two halves of a double-sided crib mattress are very different. One side is firmer and meant for infants, while the other side is slightly softer. In addition, these models can also be more expensive than other standard crib mattresses.
Look for Breathable Materials
Baby mattresses advertised as having breathable materials can help infants stay cooler, and lower the risk of your baby sweating heavily. This can keep your baby sleeping more comfortably at night, which means you can avoid being awoken prematurely.
Consider Greenguard Gold Certification
Products with Greenguard Gold Certification are made using materials that give off low or no emissions of volatile organic compounds, or VOCs. VOCs are potentially harmful, but Greenguard Gold products emit lower levels than items with just Greenguard Certification, and also have a minimal amount of formaldehyde emissions.
Check for CertiPUR-US Certification
If you want to purchase a foam mattress for your baby, look for CertiPUR-US certification. It denotes products made with foams that don't contain heavy metals, formaldehyde, phthalates, and more. If you're concerned about what your baby will come in contact with, this is a good certification to check for.
SEE ALSO: What It's REALLY Like to Buy a Mattress Online
Note the Materials Used
Often crib mattresses are designed to be mess-proof. They may have a core material covered by a barrier layer that's hypoallergenic, waterproof, or both. If you decide a fabric mattress is the way to go, be sure to use a waterproof cover with it — you'll be glad you did!
Shopping Baby Mattresses vs. Other Mattresses
For adults, shopping for a mattress may entail visiting a store and flopping onto different models to see how they feel. Alternatively, it means reading reviews online and trying to determine whether you need a firm or soft surface to sleep on. While not a must, it's good to take into account whether you're a side-, back-, or stomach-sleeper, as well. You also have to think about if you want an innerspring, foam, or hybrid mattress.
Talk to your pediatrician to be sure, but some toddlers have no problem sleeping on the same crib mattress past the age of 12 months.
However, when it comes to baby mattresses, finding the best one requires a different process. Babies need a firm surface to support them and their growing bodies. In fact, most adults will likely press on a crib mattress and think it feels like a rock. While many adults can't imagine sleeping on a surface like that, it's exactly what a baby needs. And though you may think you need to swap a crib mattress for a slightly softer one when your infant reaches toddler age, that's not necessarily the case. Talk to your pediatrician to be sure, but some toddlers have no problem sleeping on the same crib mattress for a little longer.
The Top 5 Best Mattresses for Babies
Naturepedic offers quite a few crib mattress options, but if you're interested in making the purchase simple, consider the Organic Breathable 2-Stage model. It comes in either a lightweight version, which weighs 14 pounds and starts around $349, or an innerspring one, which weighs 19 pounds and starts at $379. Whichever one you choose, know that this model is said to be organic, waterproof, and breathable, so you get the best of all worlds.
If you're not completely sold, you can still have peace of mind when you purchase directly from Naturepedic. You should receive free shipping, free returns, and a lifetime limited warranty. Additionally, you'll get a 30-day money-back guarantee.
Moonlight-brand mattresses are routinely praised for their longevity, and their Little Dreamer model is one of the most highly recommended ones. The Dreamer line features 5" single- and dual-sided models, and starts around $200. The mattress covers are made to be waterproof, hypoallergenic, and odor- and stain-resistant, and to offer fire protection. They're also easy to clean — simply wipe them down with a clean, damp sponge. The mattresses are Greenguard Gold certified, too, so you don't have to worry about indoor air pollutants and off-gassing.
SEE ALSO: Your Guide to Shopping Target Kidswear
Not sold on the Dreamer models? You can also shop the Starlight line, which features 6" and dual-sided mattresses, and the Mini crib mattress, which is 5" and dual-sided. And if you are sold on the Little Dreamer, we recommend shopping at stores like Target for one, especially if you hold a RedCard. You'll pay the same price usually, but you'll save at least 5% thanks to the RedCard benefits, and if you find the mattress on sale, you'll save even more.
Babyletto has two mattress lines: Coco Core and Pure Core. As the name suggests, the Coco Core mattresses are made with firm natural coconut husks and natural latex. They're made to be vegan and hypoallergenic, free of chemical retardants, and to include a removable cover for easy changes. They're also the more premium and pricey mattresses at the company, with prices starting at $269.
The Pure Core line is the one that seems to be most often recommended. They're dual-sided as well as lightweight, with a fully recyclable polyester core. Like the Coco Core mattresses, the Pure Core ones are made to be vegan and hypoallergenic, free of chemical retardants, and to include a removable cover. The Pure Core mattresses start around $189, making them notably cheaper than the Coco Core models. You can also find them at other retailers, like Target, so it's good to watch for sales and shop where your dollar will go further. Even if you pay the same price on the surface, loyalty programs and credit card perks can lower the overall cost.
Graco Premium Foam Crib and Toddler Mattress
This recommendation is for a specific model because it's the only model that Graco makes. You can search the baby mattress out on the Graco website, but at the time of this writing, it was out of stock. However, we did see it in stock at Amazon. You can expect to pay the same either way, around $80.
Expect to spend anywhere from $80 to $380 on a highly rated baby mattress.
Wherever you buy it, know that this crib mattress has a water-resistant, removable, and washable outer cover to make it easy to keep clean. The mattress itself is designed to be nontoxic, with a core of high-quality, breathable foam. The purchasing process is similar to buying an adult-sized mattress, too, as you'll need to let the baby mattress expand to its full capacity. Graco recommends doing so within two weeks of purchase for optimal expansion at room temperature.
Lullaby Earth has a few different models to choose from, and we've seen all of them on recommendation lists at some point. Choose from Healthy Support, Breathe Safe, or Breathe Safe Mini models. Prices start as low as $169 for these mattresses and go as high as $259, making them some of the more affordable options on our list. Regardless of the one you choose, all are designed to be waterproof; the Healthy Support and Breathe Safe both fit standard cribs, while the Mini fits a mini crib.
The Breathe Safe and Breathe Safe Mini are both noted as being breathable, as the name would suggest, and the Healthy Support has the breathable feature listed as an "add-on." Breathe Safe is a 2-stage mattress, while the Healthy Support has a 2-stage option; that's not available for the Breathe Safe Mini at all. You can expect free shipping and free returns, and for your mattress to come with a risk-free trial for 30 days.
Ready to shop? Check out the best baby deals on our site now!
---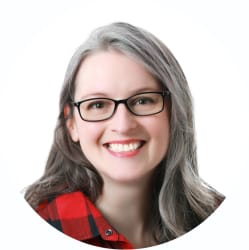 Senior Staff Writer/Consumer Analyst
Julie's work has been featured on CNBC, GoBankingRates, Kiplinger, Marketwatch, Money, The New York Times, Real Simple, US News, WaPo, WSJ, Yahoo!, and more. She's extolled the virtues of DealNews in interviews with Cheddar TV, GMA, various podcasts, and affiliates across the United States, plus one in Canada.
DealNews may be compensated by companies mentioned in this article. Please note that, although prices sometimes fluctuate or expire unexpectedly, all products and deals mentioned in this feature were available at the lowest total price we could find at the time of publication (unless otherwise specified).