We're all about our Spring Travel deals right now, so allow us to make a case [a-ha!] for equipping yourself with some suitable luggage. We've rounded up five of our favorite luggage deals, including a Delsey design in three sizes, huge sales from Kohl's and Macy's, and a laptop bag for The Gamers™.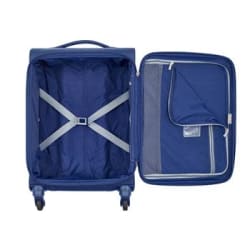 Delsey Paris Brochant Spinner Luggage
Store: Delsey Paris
Discount: 70% off EXPIRED via code "BROCHANT"
Shipping: Free shipping
Expiration: March 16

You can take your pick form three sizes here, from a 19" carry-on to a 27" spinner – no matter which size tickles your fancy, you can take an enormous chunk out of its price with the coupon code "BROCHANT". It drops the 19" to $108, the 23" to $120, and the 27" to $132, saving you anywhere from $252 to $308. Each one comes in Blue or Black, and features a built-in TSA-accepted lock.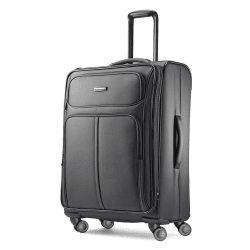 Luggage Closeouts
Store: Kohl's
Discount: 55% to 70% off EXPIRED
Shipping: In-store pickup, or free shipping w/ $75
Expiration: March 9

If you need a wider selection, we recommend turning to Kohl's, who have huge closeout discounts on brands like American Tourister, Samsonite, and Brookstone. Plus, every $50 you spend earns you $10 back in Kohl's Cash, so once you buy your case, you can start looking forward to saving a little extra on some holiday clothes.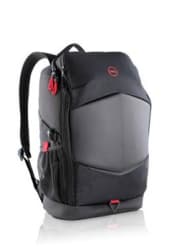 Dell 17" Gaming Backpack
Store: Dell Home
Price: $28.49 EXPIRED
Shipping: Free shipping
Lowest By: $18
Expiration: March 30

We're big fans of strong, powerful gaming laptops that make the joys of PC gaming portable, but for them to be truly road-worthy, you need the proper laptop bag. This Dell backpack holds 15" and most 17" laptops, although on painful experience, unless you really need the extra size, I recommend sticking with a 15" – your spine will thank you. It features an EVA molded front shield and foam padded interior.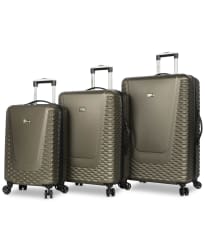 Luggage Sets Sale
Store: Macy's
Discount: Extra 15% off EXPIRED via code "PREVIEW"
Shipping: In-store pickup, or free shipping w/ $75
Expiration: March 10

If you're not convinced by Kohl's selection, you can cast a glance over Macy's collection of luggage sets. They're already marked at least half off, and the coupon code "PREVIEW" takes an extra chunk off the price. That means big savings on big-name brands like Kenneth Cole Reaction, Calvin Klein, Steve Madden, and Tag.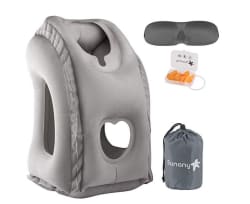 Sunany Inflatable Neck Pillow
Store: Amazon
Price: $13.57 EXPIRED
Shipping: Free shipping w/ Prime
Lowest By: $5
Expiration: March 9

My technique for falling asleep easily on flights is probably not immediately replicable, since it basically amounts to "a lifetime of terrible sleeping patterns making you eternally exhausted". Instead, you can opt for this inflatable pillow, which is basically what you'd make if someone said "make a useful design that could actually be called a pillow fort". It comes with an eye mask, ear plugs, and a drawstring bag.