Now that almost anyone who can work from home is working from home, we're going to have to make our homes work as offices. To that end, we've rounded up five deals to help you work with your laptop at home, including glasses that filter out blue light, a 64-oz. growler, and a second screen that can double as a gaming monitor once you clock out.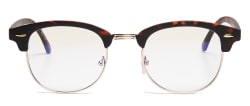 Clubmax Blue-Light Glasses
Store: Aeropostale
Price:

$8


Shipping:

In-store pickup,

or $5 s&h
Lowest By: $12

As The Police once sang, "Roxanne, you don't have to turn off your blue lights, on account of I've bought some fancy glasses that filter them out, and I paid $12 less than list price for them. Roxanne, are you listening? Are you impressed? I need you to see me, Roxanne. I bought the glasses Roxanne, and now you can read your Kindle on iPad or play Candy Crush or whatever in bed even after I've been working on my laptop all day – my eyes are impervious to the harmful strain. Roxanne?" It was a big hit, I can't believe you don't remember it.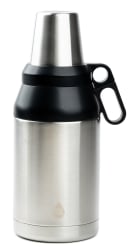 Tal Trek 64-oz. Stainless Steel Growler / Thermos
Store: Walmart
Price:

$19.99


Shipping:

In-store pickup,

or $5.99 s&h
Lowest By: $8

Wikipedia claims that growlers earned their name in the late 19th century, based on the fact that "the sound that the carbon dioxide made when it escaped from the lid as the beer sloshed around sounded like a growl". Even back then, extra carbon dioxide escaping into the atmosphere was causing angry noises. No such grumblings should result from the price on this Tal Trek tumbler combo, which saves you $8, and should keep your morning coffee at pleasant temperatures until a lunchtime refill.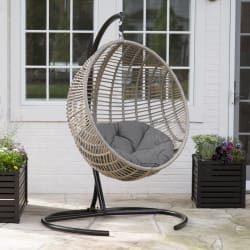 Belham Living Wicker Hanging Egg Chair
Store: Walmart
Price:

$319


Shipping:

Free shipping


Lowest By: $47

Is this the most posture-positive chair you could work in? Well, we're not doctors, so we can't definitively say "no". But probably "no". Ne'ertheless, once you're sitting in it, you won't care what those square doctors have to say anyway – they're just the suckers without the cool egg chair. It includes a steel stand, and features a 300-lb. weight capacity.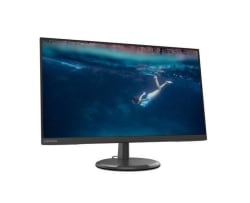 Lenovo C27-20 27" 1080p IPS WLED Monitor
Store: Lenovo
Price: $129.59 via code "ACCEXTRA10" EXPIRED
Shipping: Free shipping
Lowest By: $50
Expiration: March 19

Laptops are fine for most office tasks, but unless you've got a 17.3" monster, you're probably going to find yourself hurting for screen real estate at least a few times a week. At times like that, all you can do is drag your Cool Egg Chair over to your desk and hook things up to your Cool Second Monitor. This Lenovo screen makes a good case for being that monitor – and you can and should make it your gaming monitor too, since its AMD FreeSync tech makes framerates smoother than a shaved seal.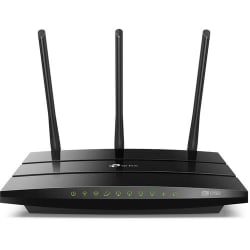 Refurb TP-Link Archer A7 AC1750 WiFi Dual Gigabit Router
Store: eBay
Price: $31.49 in-cart EXPIRED
Shipping: Free shipping
Lowest By: $33
Expiration: March 30

Everyone who's spent any time at all working from home knows the frustration of having a temperamental internet connection when you're supposed to be pretending to work online. This refurbished router should help you in your quest for a reliable download rate, and it's less than half what you'd pay for a new unit. It features simultaneous 2.4GHz and 5GHz frequencies, USB, and Alexa compatibility.

Note that despite it being an officially certified TP-Link refurb, the product page doesn't actually give any warranty details.