A little portability never goes amiss, even in a home office, so we've rounded up a selection of the week's best laptop sales. That includes Labor Day sales from HP and Dell, and huge discounts on powerful gaming machines from Acer and Razer.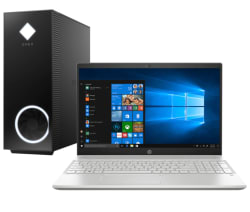 HP Labor Day Deals
Store: HP
Discount: Up to 60% off EXPIRED
Shipping: Free shipping
Expiration: September 7

Like most of the sales in this roundup, this isn't exclusive to laptops, but there are some impressive savings to be had on them. That ranges from $120 savings on their lowest-priced laptops to enormous $1,500 discounts on their most elaborate workstations. (But don't ignore the rest of the sale – your laptop experience can only be boosted with a good mouse or functional printer and so forth.)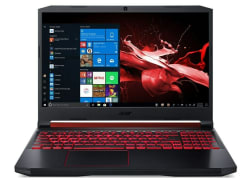 Acer Outlet Discounts
Store: Acer via eBay
Shipping: Free shipping EXPIRED
Expiration: November 4

Nvidia's new round of Ampere graphics cards are looking mighty tempting, but there's still something to be said for getting an Acer laptop with an RTX 2080, 32GB RAM, and a 1TB SSD at an $800 discount. Is it refurbished? Yes. Is it factory-refurbished, meaning you'll be working with a 90-day Acer warranty? Also yes! There are also, naturally, cheaper refurbs available if you don't need as hulking a beast as I described above.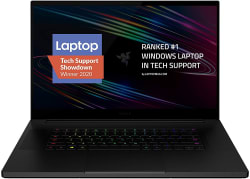 Razer Laptops and Gaming Sale
Store: Amazon
Discount: Up to 30% off EXPIRED
Shipping: Free shipping w/ Prime
Expiration: September 17

There are only three laptops on sale here, none of them cheap, but it's a great chance to pick up a gaming laptop with a top-of-the-range 4K OLED display, and all the fixin's. Considering the aforementioned screen, the RTX 2070, the 10th-gen Intel CPU, the 16GB of RAM, and the 512GB SSD, a starting price of $2,099.99 is pretty commendable, really. You can also stock up on laptop bags, mice, headsets, and more.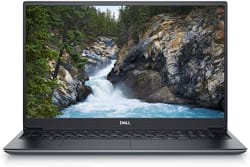 Dell Technologies Labor Day Deals
Store: Dell Technologies
Discount: Up to 60% off EXPIRED
Shipping: Free shipping
Expiration: September 10

Now a sale with over 20 laptops discounted, some outright, others with coupons listed alongside them for maximum savings. Comprising builds across Dell's Vostro, Latitude, and XPS ranges, the prices start with 14" Vostros from $449, and top out with high-end XPS machines that are down by up to $261.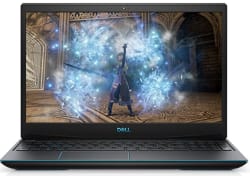 Intel Gamer Days Sale
Store: Amazon
Discount: Up to $500 off EXPIRED
Shipping: Free shipping
Expiration: September 29

Finally, Gamer Days are here again, to bless us all with 360 noscopes (are they still a thing?) and discounted laptops. Amazon's selection sees PCs from Dell, ROG, HP, and more drop in price, but if you can't find something to tempt your WASD fingers over to the "Buy" button here, you can also have a gander at Newegg's equivalent sale.