We're at the tail end of National Introverts Week, so spend the weekend indulging yourself in some quality You Time with the five best deals we could find. They include a hugely-praised indie game for PCs, desserts delivered right to your door, and a Frozen 3D puzzle if you want something more tactile.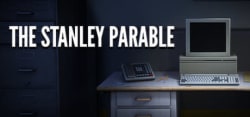 The Stanley Parable for PC
Store: Epic Games Store
Price: Free EXPIRED
Lowest By: $15
Expiration: March 26

If your idea of fun is losing yourself in a video game for the weekend, The Stanley Parable might not be quite long enough to see you through the full duration, but it'll be well worth the time you spend with it. It was massively well-reviewed upon release, with Eurogamer calling it "hilarious and ingenious and even quietly disturbing at times". It's now free, which is the kind of price you just can't go wrong with.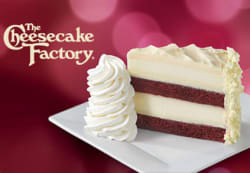 The Cheesecake Factory & DoorDash
Store: Cheesecake Factory
Discount: Free delivery with $15 purchase
Expiration: March 30

Let the Cheesecake Factory come to you this weekend – stock up on tasty treats and delicious desserts, and once your order hits the $15 threshold, the delivery fee goes the way of the dodo. In the meantime, a little history: The Cheesecake Factory was founded in the late 1940s by Evelyn Overton. This means that if they had gone into business as a drive-thru, they could have called it the Overton Window. This was a very good joke.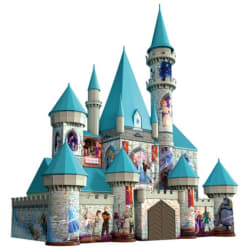 Ravensburger Frozen II Elsa's Castle 3D Puzzle
Store: Walmart
Price: $39.97 EXPIRED
Shipping: Free shipping
Lowest By: $30
Expiration: April 8

If you don't feel like doing Anna-thing Elsa but a Frozen 3D puzzle this weekend, this deal should be a barrel Olafs. You will have to pad your order to over $35 to get it shipped for free (luckily there's no shortage of other Walmart offers to make up the difference), so you can focus on the $30 savings that comes with this 216-piece Ravensburger puzzle.





Scribd Library 30-Day Trial
Store: Scribd
Price: Free EXPIRED
Lowest By: $9
Expiration: April 18

Whether you're trying to keep up with current events, or get them entirely off your mind, Scribd should have you covered. You can get a full 30 days free of charge right now, which will get you access to magazines, newspapers, eBooks, and audiobooks. You don't even need to provide any payment information to sign up, so your free subscription is in no danger of rolling over into a paid one (I know it can be hard to keep track... hard-won experience, let's call it).





Starz App 3-Month Subscription
Store: Starz
Price: $4.99 per month EXPIRED
Lowest By: $12
Expiration: March 28

Starz has an extremely diverse (read: strange) selection of content – the first two Sam Raimi Spider-Man movies and Far From Home, but not the third Raimi movie or Homecoming. Toy Story 3 but none of the others. The Great Gatsby, but not The Good Gatsby. It's eclectic, but there's definitely a lot there to enjoy, and you'll have $12 of savings in your pocket at the end of the three months.