Batten down the hatches while you head away on vacation this summer with one or five of our home security deals of the week. They include a nifty outlet safe for under $10, and a $65 low on a Netgear camera system.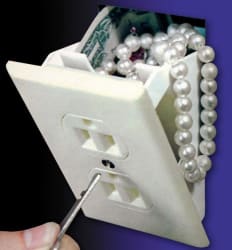 Stalwart Wall Outlet Diversion Safe
Store: Home Depot
Price:

$8.37


Shipping:

In-store pickup,

or $5.99 s&h
Lowest By: $1

If you can't afford to shell out big bucks on an alarm system, you can spend a lot less cash and at least hide your most valuable possessions in this nifty safe. It's designed to resemble a power outlet and opens Scooby-Doo-style, all for a few bucks less than Amazon and eBay's best price. It has a 0.025 cubic foot internal storage area.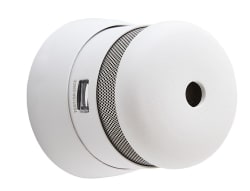 First Alert Photoelectric Smoke/Fire Alarm
Store: Amazon
Price: $22.73 EXPIRED
Shipping: Free shipping via Prime
Lowest By: $12
Expiration: July 9

The National Fire Protection Agency recommends that all homes include both an ionization and photoelectric alarm as they each respond differently to flaming and smouldering fires. So, you might want to upgrade your safety system with this budget-friendly (albeit predominantly well-reviewed) photoelectric model. It's selling for $12 less than any other store today, except for Walmart, which charges the same if you don't mind picking it up in-store. Its features include a SmartClip mounting system and 85-decibel alarm.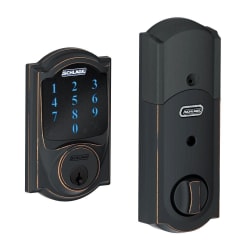 Refurb Schlage Connect Touch Deadbolt
Store: Walmart
Price: $94.59 EXPIRED
Shipping: Free shipping
Lowest By: $64
Expiration: June 21

If you're skeptical about buying refurbs, know that this Schlage deadbolt has been reconditioned by the manufacturer and comes with a full 1-year warranty. If that wasn't enough to sway you, learning that it's now selling for $64 less than a new one elsewhere just might. It features a an activity, tamper, and forced entry alert system, motorized bolt, and remote locking and unlocking.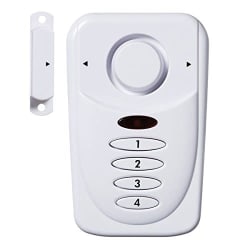 Sabre Shed/Garage Security Alarm
Store: Amazon
Price: $13.29 EXPIRED
Shipping: Free shipping via Prime
Lowest By: $2
Expiration: June 25

With your house safe and secure, you'll want to turn your attention to the valuables in your garage — from your flashiest of automobiles to most beloved of hand tools. Luckily, this Sabre security alarm is designed to protect your collection for just $13.29, leaving you with $2 to add to your Lambo savings fund. It has a 4-digit keypad, 120-dB alarm, and three adjustable settings.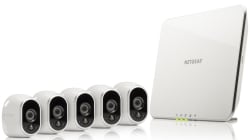 Netgear Arlo 5-Camera HD Security System
Store: eBay
Price: $349.99 EXPIRED
Shipping: Free shipping
Lowest By: $65
Expiration: June 24

If you're serious about upgrading your home security, the Netgear Arlo camera system is unanimously well-reviewed as your first line of defense against burglaries. This recently-released system has an overall 4-star rating at Amazon, where it's selling for a substantial $65 more. It features real-time email or app notifications and night vision.