A daily shaving routine can feel like a chore. But, if you have the right products, you can treat yourself to a smoother shave you'll be glad to incorporate into your morning ritual. Score a sleek shave set, a kit from Dollar Shave Club, and more in our roundup of the week's best health and beauty deals.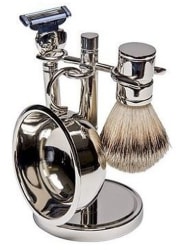 Harry D. Koenig Men's Silver-Plated Shave Set
Store: Amazon
Price:

$34.49


Shipping:

Free shipping


Lowest By: $6

Treat yourself to an old-fashioned shave with this Harry D. Koenig men's 4-piece silver-plated shave set. Use the included razor, or swap it out for your fav high-end blade. This stylish set looks great on display next to the bathroom sink, and provides a quality, close shave you won't find just anywhere. The set includes a stand, razor, bowl, shaving soap, and natural bristle brush.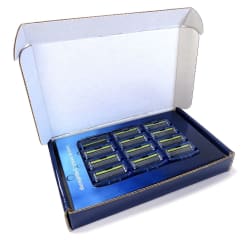 Member's Mark Duraglide Cartridge 20-Pack
Store: Sam's Club
Price:

$14.81

for Sam's Club members
Shipping:

Free shipping


Lowest By: $15

If you're happy with your razor, then stock up on cartridges with this deal. The Member's Mark Duraglide 6 Shave System cartridge 20-pack will keep you supplied with razors for quite a while (depending on how often you change blades, obviously). Compatible with the Duraglide 6 Razor, these cartridges are open flow, and ensure a smooth glide for a cleaner shave. The comfort strip has aloe, vitamin E, and olive oil to help soothe your skin. Each cartridge features 6 blades and 1 trimmer blade.

Of note, non-members will pay $1.48 extra.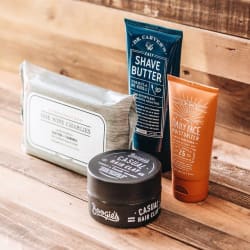 Dollar Shave Club Bathroom Favorites
Store: Spring
Price:

$22


Shipping:

Free shipping


Lowest By: $9

Pamper yourself with this Dollar Shave Club Bathroom Favorites set. It includes a Dr. Carver's 6-oz. easy shave butter tube, Big Cloud 2-oz. daily face moisturizer tube, Boogie's 2-oz. casual hair clay tub, and One Wipe Charlies 40-count pack. Get an effortless and smooth shave with the butter, which is non-foaming and will leave your skin feeling soft. The daily moisturizer ensures your skin has full-shield SPF 25 protection and feels lightweight. The hair clay offers high hold and a matte finish, helping your 'do have great definition and texture. And the wipes include aloe vera and chamomile, to ensure your skin feels gently soothed, no matter where you use them.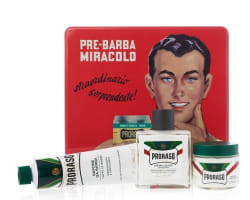 Proraso Vintage Gino Tin 3-Piece Set
Store: Dermstore
Price:

$25.60

via code "UNDERSUN"
Shipping:

Free shipping


Lowest By: $11

Enter "69365" in the Dermstore search bar to see this Proraso Vintage Gino Tin 3-piece set. The Refreshing and Toning Formula set has three items ideal for any type of skin or beard. It includes preshave cream, shaving cream, and aftershave balm. The preshave cream has camphor and eucalyptus that soften the skin and beard, and act as a natural antiseptic. The shaving cream offers a cooling lather that tightens pores and softens skin. And the aftershave balm provides instant relief and is hydrating, non-greasy, and non-alcohol.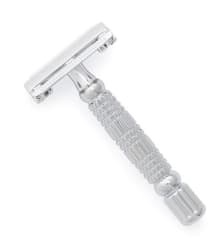 Olivina Men's Chrome Razor with 5 Blades
Store: Huckberry
Price:

$9.98


Shipping:

$5 s&h


Lowest By: $10

If you're tired of disposable razors, consider picking up this Olivina Chrome Razor with 5 blades. Safety razors like this one reportedly allow more control over the blade, so you can give yourself a perfect, close shave. It's made with stainless steel and chrome, and accepts any double edge razor blades.