Whether you want to replace your worn-out headphones or get a noise-cancelling set, there's something for your needs and budget in the week's best headphone deals. Check out a headset that's free after a mail-in rebate, and save $249 on a high-end pair of headphones.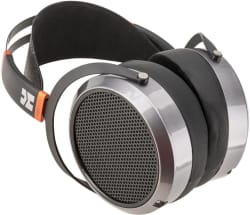 HiFiMan HE-560 V2 Planar Magnetic Headphones
Store: Adorama
Price: $249.99 EXPIRED
Shipping: Free shipping
Lowest By: $249
Expiration: November 25

Audiophiles will love these HiFiMan Premium planar magnetic headphones. The high-end cans have earned our Editors' Choice designation and are at the lowest price we've seen, as well as $249 cheaper than the best price we could find for any version of the HE-560. They feature an upgraded suspension headband and metallic colorway, single-ended planar magnetic drivers, 45-ohm impedance, and a frequency response range of 15Hz to 50kHz.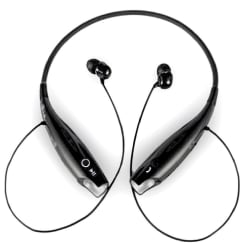 Inland ProHT Bluetooth Headset
Store: Fry's
Price: Free via rebate EXPIRED
Shipping: In-store pickup
Lowest By: $23
Expiration: November 21

Inexpensive headphones are great, but free ones are even better! Grab this Inland ProHT Bluetooth headset — one of our Editors' Choice picks — from Fry's in Black or White. Then redeem this $12 mail-in rebate to drop the price to $0. The headset features up to seven hours of run time per charge and a vibration alert for phone calls.

Also available are the Inland Bluetooth 4.0 Earbuds for $10. This $10 mail-in rebate drops them to $0. With free shipping, that's the lowest price we could find by $12. They feature up to four hours of run time.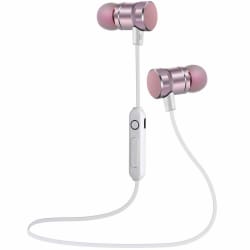 Proshine PS-X3 Wireless Bluetooth Earbuds
Store: Amazon
Price: $9.09 via code "89U7CW7P" EXPIRED
Shipping: Free shipping
Lowest By: $5
Expiration: December 7

Enjoy your workout in peace with these noise-cancelling, sweatproof earbuds. They're magnetic, so you can wear them without worrying about losing them. The earbuds feature Bluetooth 4.2, in-line microphone and controls, and up to six hours of music per charge.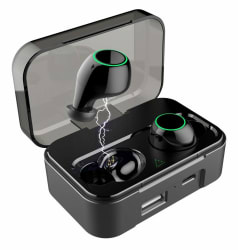 Aminy Bluetooth 5.0 Wireless Headphones
Store: Amazon
Price: $29.99 via code "BE4DR6NM" EXPIRED
Shipping: Free shipping
Lowest By: $20
Expiration: December 1

You don't have to spend a fortune to get a pair of wireless headphones. These Aminy cans are only $30, making them a budget-friendly gift for yourself or a friend. They feature touch control and come with a charging case, which can also charge your phone.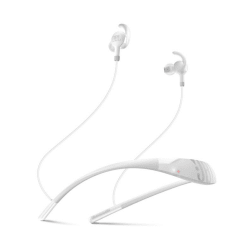 JBL Everest 100 Elite In-Ear Headphones
Store: eBay
Price: $29.95 EXPIRED
Shipping: Free shipping
Lowest By: $10
Expiration: November 25

If you head outdoors for your workouts, consider making these JBL headphones part of your routine. They're noise-cancelling, but allow you to determine how much outside noise to let in, so you can still be aware of your surroundings. Even better, these Editors' Choice headphones are $10 cheaper than the best price we could find for a refurb (these are new). They feature Bluetooth 4.0, a 6-hour rechargeable battery, a built-in microphone, a micro USB charging cable, four ear tip sets, and a carrying case.