It's Dear Santa Letter Week, and while we may be a little old to be writing our letters, we can still start planning our gifts for the year. That doesn't mean you have to plan to spend more than necessary though – we've rounded up five gift ideas that all come in under $100, including an air fryer, a laptop backpack, and some sartorial savings for men and women.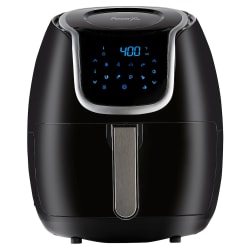 Power XL Vortex Air Fryer
Store: Kohl's
Price: $42.49 via codes "SAVE15" & "ENTERTAIN10" EXPIRED
Shipping: Pickup at Kohl's
Lowest By: $18
Expiration: November 18

We all love a home-cooked dinner, especially when something's fried, but we often don't have the time or caloric leeway to truly indulge. This air fryer should alleviate both concerns – and thanks to the brace of coupons above, you're getting it for $18 less than you'd find elsewhere. It features 6 functions (air fryer, dehydrator, pizza oven, baking oven, roaster, reheat), 10 one-touch pre-sets, and temperature control.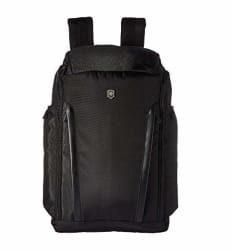 Victorinox Fliptop Laptop Backpack
Store: Dell Home
Price: $54 EXPIRED
Shipping: Free shipping
Lowest By: $45
Expiration: November 16

Limiting ourselves to under $100 makes finding a good laptop hard, but that doesn't mean we can't find a great laptop bag. This Staff Pick Victorinox backpack measures 13" x 10.2" x 19.3", holds laptops up to 15", and features exterior pockets and adjustable, padded shoulder straps.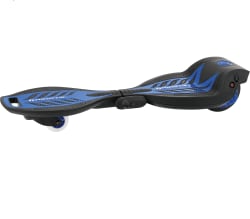 Razor RipStik Electric Caster Board
Store: Walmart
Price: $39.93 EXPIRED
Shipping: In-store pickup, or $5.99 s&h
Lowest By: $60
Expiration: January 22

We're not as young as we used to be – but then, who is? – otherwise we'd definitely be masters of the skatebo... Segw... Hoverb... Caster board. (Okay, we're very old.) It'll either make for a very exciting few hours of deck-based larks, or at least some very funny Youtu... Vine... Tik Toks? We don't know. It features an in-wheel hub motor, up to 6.5-mile range on a single charge, rechargeable battery, and wireless hand controller.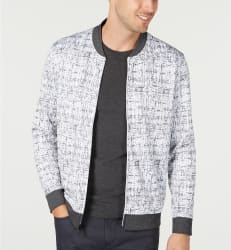 Alfani Men's Abstract-Print Jacket
Store: Macy's
Price:

$19.93


Shipping:

In-store pickup,

or $10.95 s&h
Lowest By: $55

Macy's claims this is a "statement jacket", which may be true (we don't know what that means), but we can say with relative certainty that it's not a "large item on your bank statement jacket". It's a huge $55 off its list price – that's nearly a 75% discount. It comes in sizes L to XXL.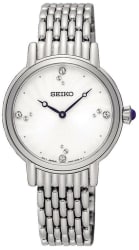 Seiko Women's Analog Quartz Crystals Watch
Store: eBay
Price: $64.95 EXPIRED
Shipping: Free shipping
Lowest By: $104
Expiration: November 18

It's like that classic Christmas song always said: "You'd better watch out, you'd better watch buy". (The song then said something about Santa threatening to come to your town if you disobeyed, but that's probably not important.) If you do plan to both watch out and watch buy, this Seiko style is discounted to nearly half what you'd pay elsewhere. It features a quartz movement, stainless steel case and bracelet, and water resistance to 165 feet.