May 25th was Geek Pride Day, and while we apparently forgot to save the date, we can at least save some money with the five best geeky deals we've seen this week. They include two digital Marvel comics for the price of one at Comixology, a sale on Blu-ray anime box sets at Amazon, and lots and lots of video games.
Marvel Comics
Store: comiXology
Discount: Buy one, get one free via code "MARVEL20"

It's extremely hard not to type this in a bad Stan Lee impersonation, but I'll spare you the indignity of some sort of italicized "True believers" schtick – Kevin McShane already perfected it anyway. So instead, I'll simply mention that you can save not only on the X-Men and Avengers comics, but also a whole host of Star Wars comics. (I'll vouch for pretty much any Kieron Gillen effort you'll find here.)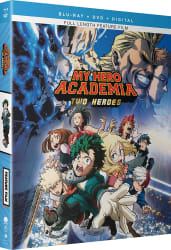 Anime Box Set sale
Store: Amazon
Discount: Up to 52% off EXPIRED
Shipping: Free shipping w/ Prime
Expiration: June 9

I'll confess: I was on somewhat solid ground with the Marvel sale, but I'm in uncharted waters with anime, so no clever references here. Just a promise of Blu-ray box sets, discounted as low as half-price. I at least recognize some of the names, like Cowboy Bebop, Dragon Ball Z, and Steins;Gate (do you pronounce the semi-colon in that one? What's the significance?).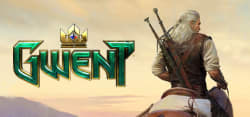 GWENT: The Witcher Card Game for PC
Store: Steam
Price:

Free

Just to head this off at the pass – yes, it's always free, so this isn't technically an exciting discount. But it is a Steam release, and that's its own thing, for better or worse, and definitely an expansion of the available playerbase. If you're even passingly aware of geek culture, I'm sure you've heard of The Witcher, whether it's via the larger RPGs, the Henry Cavill-led Netflix show, or even the original novels. And now, the ultimate Witcher role-playing experience: you get to "be" an unnamed NPC playing Gwent, the card game that took the world by storm when they were supposed to be focusing on how supple Geralt's leather armor looked under the new lighting effects. (I personally never got very far with the card game, but did really enjoy the shiny armor.)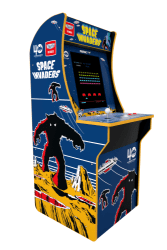 Arcade1UP Space Invaders 4-Foot Arcade Machine
Store: Walmart
Price: $169.99 EXPIRED
Shipping: Free shipping
Lowest By: $25
Expiration: June 2

Probably one of the ultimate geek power moves is having a home arcade machine. Arcade1UP is perhaps the most mainstream choice for making that happen, and their 4-foot Space Invaders machine is at a $25 low right now. If you think it about it for a little while, you start to wonder if 90% of today's games aren't technically still just Space Invaders, with a new lick of paint and more convincing haircuts, still firing straight ahead at a nominally-moving target, still making money off our collective need to make an enemy of the other, still affirming that might makes right. (Then you play Spelunky and remember that games are great.)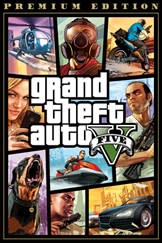 Microsoft Xbox Game Specials
Store: Microsoft Store
Discount: Up to 85% off EXPIRED
Expiration: June 12

I know what you're all here for. You say it's for the savings, and I probably believe you, but for the purposes of this exercise, let's pretend you're here for an incisive review of every game I've played from the first page of this sale. LET'S GO.
Watch Dogs 2 is the most relaxed Ubi open-world game I've played – a great cast of characters, with some fantastic drone/hacking-based stealth, in search of a plot, and thankfully not finding much of one.
Watch Dogs 1 is three fun hacking-based minigames spread across an entire Ubi epic, and it does not hold up well.
No Man's Sky is gorgeous and expansive, but you get out of it what you put into it – despite all the great additions (and some not-so-great additions) the dev team made, I'm not sure they know what the core of the game even is anymore.
Far Cry 5 is a Far Cry game, and you know what that means: spectacular camp intrusions, hideously overwrought cutscenes.
Saints Row IV was fun, but it seems older than its seven years would suggest.
Far Cry: New Dawn is a little garbled at first, but once you get some unlocks out of the way, opens out into something really fun.
Far Cry 4 is New Dawn and 5, but slightly older.
Mad Max is rendered unplayable by its jabroni of a sidekick.
Far Cry 3 is Far Cry 4, but even older; it has that Vaas monologue, but also a frankly idiotic story surrounding it.
Dragon Age: Inquisition is almost a perfect mid-point between The Witcher 3 and Mass Effect Andromeda. Take that how you will.
Shadow of Mordor has been bested by the Assassin's Creed games it aped. Enjoyed it, couldn't recommend it.
Far Cry Primal is the best Far Cry since Far Cry 2, and yes, this is a hill I will get torn apart by a sabre-tooth tiger on.
GTA V sold very well. That's probably the nicest thing I'll say about it.
Mass Effect Andromeda was as bad as people claimed the ending of Mass Effect 3 was, but wasn't.
Metal Gear Solid V was the best Metal Gear Solid, because it mostly let you ignore all the Metal Gear Solid, and focus on the open-world Splinter Cell.
Refunct is a very relaxing time with some columns.
FIFA 20 is best played as a score-attack game, where you set the AI to the lowest level, and see how many goals you can score in a game, mostly as something interesting to do with your thumbs while listening to your favorite podcasts instead of the commentary.
Hitman Blood Money is everything Hitman Absolution is not, which is to say it's very good.
Metal Gear Solid: Ground Zeroes is Metal Gear Solid V with an editor – better for being more concentrated, but too short to call it roundly superior.