It's National Gardening Day, and we all need a good excuse to get outdoors for a little while, so we've rounded up five of the best gardening deals we've seen in the last week. They include a pre-seeded Creeping Thyme flower mat, a fencing sale at Wayfair, and an award-winning pair of pruning snips.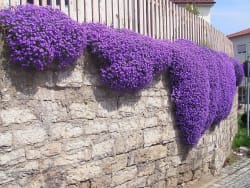 Touch of Eco Creeping Thyme Pre-Seeded Flower Mat
Store: Walmart
Price: $14.99 EXPIRED
Shipping: Free shipping w/ $35
Lowest By: $5
Expiration: April 16

While this is a gardening roundup, we understand that not everyone can be green of finger and stout of heart, so we'll start with something everyone can manage. This pre-seeded kit just requires some dirt and water, and bam, instant purple prettiness. Plus, some quick rummaging for info reveals that it's attractive to bees, and more importantly to butterflies, so you can spend your entire summer standing near a butterfly, demanding that everyone Look. At That. Horse. I will never stop referencing this video. (It may in fact be a moth.)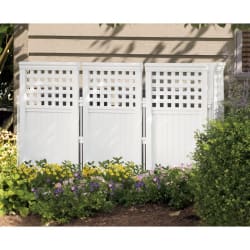 Fencing at Wayfair
Store: Wayfair
Discount: Yup
Shipping: $4.99, or free shipping w/ $49
Expiration: April 17

Everyone knows that Cole Porter wrote "Don't Fence Me In", but what not many people realize is that it was written as a protest song against the outrageous pricing of fencing at the time. It was just coming off the worst of the Great Depression, and alas, back then they didn't have the fine folks at Wayfair courageously discounting the wide range of fencing options you'll find in this here sale. Cole Porter is now buried in his native Peru, Indiana, so unless you live in Mount Hope Cemetery, you probably won't be disrespecting his wishes by buying a trellis or something.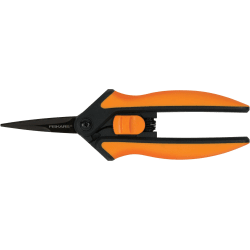 Fiskars Nonstick Micro-Tip Pruning Snips
Store: Northern Tool
Price: $10.99 EXPIRED
Shipping: Curbside pickup, or $6.99 s&h
Lowest By: $4
Expiration: May 19

If you're anything like me (and for your sake I hope not) you've watched and bewilderingly enjoyed the series of videos Epicurious makes, reviewing kitchen gadgets for their practicality and ease of use. If you're further like me (please no) that means you were excited to see that these pruning snips won the Arthritis Foundation's Ease of Use Commendation, meaning even those with limited hand strength should find them easy to manipulate. If you're reading this site (that's okay, I guess), you'll also be excited to see them discounted to a mere $11, which makes it worth waiting for the backorder.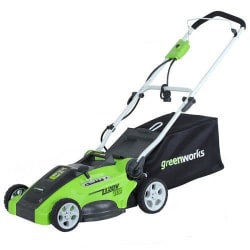 Greenworks 16" Electric Lawn Mower
Store: Walmart
Price:

$129.99


Shipping:

Free shipping


Lowest By: $66

Sometimes the simplest jobs are the ones it's hardest to make time for, so take National Gardening Day, combine it with this deal on a Greenworks mower, and promise yourself that the lawn's getting some attention soon. It can even be meditative! The hum of the mower, the rumble as you move across the grass, the determinedly not thinking about all the tiny creatures potentially living behind the next blade of grass... It features a 10-amp motor, push-button start, 2-in-1 cutting system, rear-bagging or mulching capability, and 5-position height adjustment.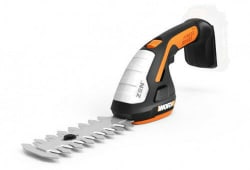 Worx 8" 20V Cordless Shrubber Trimmer
Store: eBay
Price: $39.99 EXPIRED
Shipping: Free shipping
Lowest By: $10
Expiration: May 9

If you've always wanted to get into topiary but have been too lazy, here's the deal to make you stop beating around the bush. This Worx trimmer includes 4" grass shear blade and 8" shrub shear blade, as well as an overmold soft grip handle. It is ideal for pretending you're wielding the chainsaw from DOOM as you carefully tend to your shrubbery.