It's Galentine's Day, where we say Knope to the saccharine, traditional Valentine's Day sentiments, and instead celebrate female friendship and really great sitcoms. So here are five of our favorite potential Galentine's gifts, including a half-price Clinique lip set, Amy Poehler's Yes Please in paperback, and a Groupon coupon.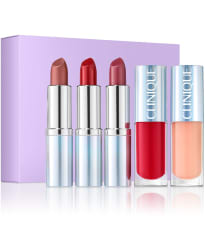 Clinique Plenty of Pop 5-Piece Set
Store: Macy's
Price: $12.50 EXPIRED
Shipping: In-store pickup, or $10.95 s&h
Lowest By: $13
Expiration: February 16

Our top Galentine's Day deal is such a Staff Pick offer that our Irish Shift Manager Donna Doyle is sitting in a corner of Castle DealNews, bitterly adding "You'd pay €20 for just one of those here, never mind five." Buy one for her in spirit, and more directly for your favorite gal-pal, since even outside of comparisons to Irish prices, this box set has dropped to half price. It includes two Clinique Pop Splash Lip Gloss + Hydration colors and three Clinique Pop Lip Colour + Primer shades.





Groupon Local Deals
Store: Groupon
Discount: Extra 20% off EXPIRED via code "SAVE"
Expiration: February 14

Combine two classic Parks & Recs traditions in one and use this Galentine's Day opportunity to treat yo'self and a friend to a delicious dinner out, paint and drink night, or spa day. The coupon code "SAVE" takes an extra 20% off these Groupon deals' marked prices, meaning you're paying only the lowest prices for fun excursions to wine tastings, rainforest adventures, or... um... a dental checkup. Maybe leave that one for another day.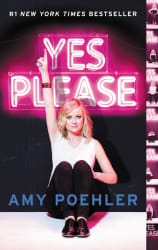 Amy Poehler's "Yes Please" Paperback Book
Store: Amazon
Price: $6.48 EXPIRED
Shipping: Free shipping with Prime
Lowest By: $2
Expiration: March 20

We should honor the progenitor of this sacred and ancient (by modern TV standards – the episode first aired ten years ago) occasion, and what better way to do that than by gifting someone Amy Poehler's opus, Yes Please. As an added Amy bonus, if you want to hand-make some Galentine's gifts, you could do worse than checking out the DIY section of her Smargirls website.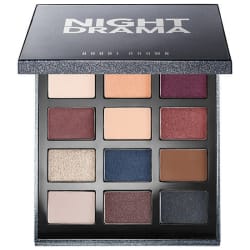 Bobbi Brown Night Drama Eyeshadow Palette
Store: Nordstrom Rack
Price: $18.73 EXPIRED
Shipping: $5.95 s&h
Lowest By: $18
Expiration: February 17

If that Clinique set above has you excited about gifting beauty items, we can get Nordstrom Rack in on the party, thanks to their great discount on this Bobbi Brown eyeshadow palette. Even after you pay the shipping fee, it still comes in at half what you'd pay elsewhere. It contains 12 matte, shimmer, and metallic shades.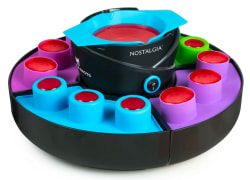 Nostalgia Edible Shot and Cup Maker
Store: JCPenney
Price: $13.49 via code "FRESH20" EXPIRED
Shipping: $8.95 shipping
Lowest By: $14
Expiration: February 13

While this party-pleaser set won't arrive in time for the day itself, it'll make sure the spirit – and spirits – of Galentine's Day can live on long past February 13th. The marketing copy hedges its bets by suggesting the fun is in trying "Jell-O gummies, chocolate, ice, hard candies and much more", but we all know this is a drunkenness accelerator, and a very fun and creative one at that. Let that be a lesson: never be ashamed of who you are, even if who you are is a novelty party toy.