Shopping for furniture doesn't have to be a furni-chore, not when you've got our roundup of the week's best furniture deals. They include a huge range of bar stools at Home Depot, a Z Gallerie sale that can save you over $1,000, and a cool, rustic pine dresser.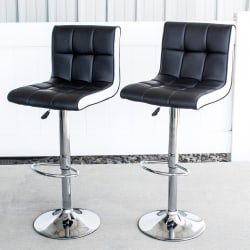 Bar Stool Discounts
Store: Home Depot
Discount: Up to 55% off EXPIRED
Shipping: Free shipping
Expiration: August 21

2020's the kind of year where having a home bar is both practical and responsible, but even if you haven't invested in that side of things, bar stools make for some fine seating nonetheless. This sale has a collection of over 100 indoor and outdoor stools and stool sets, so you can spend $100 on a set of four metal stackable stools, or spend $225 on a fancy swivel counter stool, and save a pocketful either way.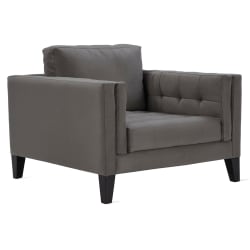 Furniture Warehouse Sale
Store: Z Gallerie
Discount:

Up to 60% off

Z Gallerie isn't the household name Home Depot is, but the majority of the items in this sale are half off or more, so we think you'll get acquainted real quick. Almost every room of the house is represented, from dining chairs to leather loveseats to king-size beds, and the savings go as high as $1,250 (which is, according to our special Deal Science, "quite bloody high").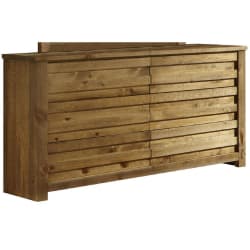 Progressive Furniture Melrose Solid Pine 6-Drawer Dresser
Store: Home Depot
Price: $396.24 EXPIRED
Shipping: Pickup, or $55 s&h
Lowest By: $17
Expiration: September 1

You're buying this Driftwood dresser as much for its incredible rustic finish as you are for any actual practical reasons. The good news is, the savings match the aesthetics, because outside of Lowe's (who charge around $15 more), everywhere else is selling this for $500 or more. It measures 34" x 62" x 18".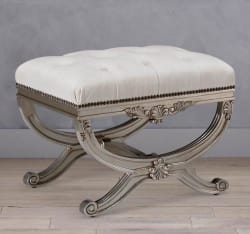 Furniture Sale
Store: Frontgate
Discount:

Up to 40% off

These Frontgate furniture items are a little ("a little") less rustic than the dresser above, but the discounts are just as good. You're saving at least $100, and run all the way up to $1,500, on everything from end tables to sofas to four-poster beds. Shipping is charged on a percentage basis until you hit a $3,000 spend, so look out for that – get your money's worth.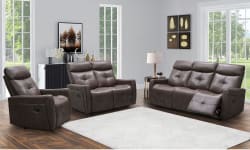 Abbyson Living Cambridge 3-Piece Set
Store: Sam's Club
Price: $1299 EXPIRED
Shipping: Free shipping
Lowest By: $930
Expiration: August 13

This set comprises a sofa, loveseat, and chair, with five reclining seats divided between them. Non-members will pay $129.90 for the privilege, so you're better off going for a $45 membership, which will add extra savings as you browse Sam's Club deals on dealnews dot com throughout the year.