Video games! They're pretty good. Some of them even happen to be good and free. So while these aren't discounts, they're a great, inexpensive way catch up with friends and family while maintaining a safe distance so we've rounded up five of the best popular multiplayer games to help you pass the time with those you care about.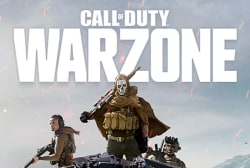 Call of Duty: Warzone for PS4. Xbox One & PC
Store: PS Store, Xbox Live, or Battle.net
Price:

free

Call of Duty has been a persistent mainstay in the gaming landscape for a long time but the return to the Modern Warfare branch of the universe last year was met with overwhelming praise, with many considering it the series' best incarnation in years. The eagerly anticipated and recently launched battle royale portion of the game is conveniently free-to-play (less convenient is the 100GB download), seamlessly incorporating the franchise's signature satisfying gunplay while also adding a bunch of its own twists on the ever-popular genre.

Death isn't an immediate end here, unlike other battle royales, and you'll have the opportunity to reenter the fight should you win a tense 1 v 1 standoff. Other opportunities to pull your team mates back from beyond the grave as well as the ability to call in your custom loadouts from Modern Warfare's standard multiplayer complete what is the most finely polished battle royale experience yet.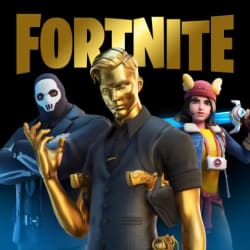 Fortnite for PS4. Xbox One & PC
Store: PS Store, Xbox Live, or Epic Games Launcher
Price:

free

It's crazy to think that Fortnite, originally announced in 2011, languished in development hell for so long that many thought it would never see the light of day. Perhaps it's even crazier that when it did, it released without the competitive multiplayer component it's become so known for. When that was eventually added it was viewed by many as a desperate attempt to give the game some much needed buzz.

Three years later, it's a household name and actually a pretty good game. Yes, even for adults. Sure, you might struggle to keep up when it comes to building in particular, but you'll at least feel like you're doing well (even through your sense of achievement will be significantly diminished when you realise you just beat a bunch of badly tuned bots to grab your first Victory Royale). Also, there's a John Wick skin.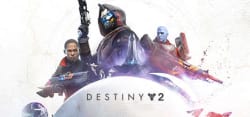 Destiny 2 for PS4. Xbox One & PC
Store: PS Store, Xbox Live, or Steam (or Stadia lol)
Price:

free

Destiny 2 had been a completely paid experience until last year when it underwent a significant retooling, with developers Bungie making the base experience and most of its Year 1 and Year 2 downloadable content free to all. It's a meaty chunk of loot shooter action (those referring to it as a "shlooter" should feel bad) set in an intriguing world of space magic with bird aliens, bug aliens, robot aliens, rhinoceros aliens, and those things from Avatar.

Destiny, in the long term, has had it's ups and downs over the years and continues to do so but it's got some of the best feeling fantastical shooting out there and there's plenty of enjoyment to be had here chasing after the most cherished of loot. It isn't perfect but at least it isn't Borderlands.




Dota 2 for PC
Store: Steam
Price:

free

There's no denying that getting into something as complicated as Dota 2, one of the two titans of the MOBA genre, is highly intimidating. It's among the most mechanically dense games out there but it's also a strong contender for the most strategically rewarding game of the generation, if you can manage to get over that initial learning curve.

You'd do well to familiarize yourself with some terminology before starting. Oh and watch out for the chat in public matches and don't be afraid to make liberal use of the mute button. Still here? Good. There's 119 heroes in Dota 2 so figuring out which one to try first can be tricky but we'd recommend Tidehunter, Lion, or Crystal Maiden. Good luck!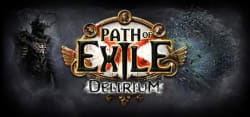 Path of Exile for PS4. Xbox One & PC
Store: PS Store, Xbox Live, or Steam
Price:

free

Path of Exile has been around for quite some time (seven years in fact) but it has maintained a dedicated and active fanbase, claiming the title of most notable alternative option to Blizzard's Diablo series in the action RPG genre. It sets itself apart from its rival and other free-to-play titles with a significantly greater emphasis on a more intricate character customization system and a steadfast commitment from its developers to only include what they refer to as "ethical micro-transactions". With Blizzard seemingly in a state of mild turmoil, Path of Exile is likely to be around for quite some time to come, and justifiably so.