Shop smarter, not harder, in our roundup of the best Father's Day tech gifts – you can get best-ever prices on iPads, Apple watches, and more.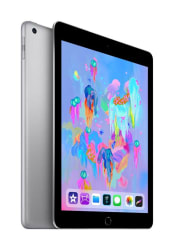 Apple iPad 9.7" 32GB WiFi Tablet
Store: Walmart
Price: $249 EXPIRED
Shipping: Free shipping
Lowest By: $16
Expiration: June 6

It's a little over a year since this sixth-generation iPad was released – CNET praised it then for its fast processor, Apple Pencil support, and app selection. It's at the lowest price today by $16, and a great way for beleaguered dads to take their media on the go.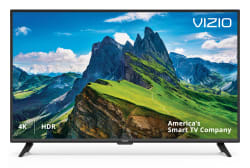 Vizio D-Series 55" 4K HDR LED UHD Smart TV
Store: Walmart
Price: $329.99 EXPIRED
Shipping: Free shipping
Lowest By: $21
Expiration: June 12

Another best-ever price, this time for a good-sized 4K TV from the good people at Vizio. That earns the D55x-G1 our Editors' Choice badge, just in time to spend Father's Day watching dad classics like Die Hard, Top Gun, and What Women Want on it. It features a 3840x2160 (4K) native resolution, Vizio SmartCast with Chromecast and Vizio WatchFree, 802.11ac wireless, USB port, three HDMI inputs, and remote control via smartphone with the SmartCast mobile app.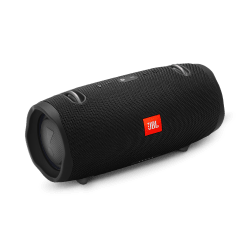 JBL Xtreme 2 Bluetooth Speaker
Store: Dell Technologies
Price: $219.95 EXPIRED
Shipping: Free shipping
Lowest By: $80
Expiration: June 8

There's probably no such thing as a perfect way to spend Father's Day, but if there was, it'd probably be using this JBL Bluetooth speaker to listen to listen to Mario singing Country Roads on a constant repeat. This 40-watt speaker features a 55Hz to 20kHz frequency response, IPX7 waterproof rating, and up to 15 hours of playtime per charge.





SanDisk Outlet Sale
Store: SanDisk
Discount: Extra 15% off EXPIRED via code "DNOUTLET15"
Shipping: $6 s&h, or free shipping with $35
Expiration: June 9

Whether he's amassing a huge media library or indulging in his DSLR photography as a hobby, most dads can find good use for fast, reliable digital storage. It's not the most glamorous of gifts, but a speedy SSD or enormous SDXC card is a practical gift that keeps giving.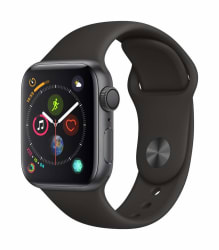 Apple Watch Series 4 GPS 40mm Smartwatch
Store: Amazon
Price: $349 EXPIRED
Shipping: Free shipping
Lowest By: $35
Expiration: June 11

While the idea that dads love gadgets is a well-worn cliche by now, gift this Series 4 Apple Watch to your dad this year and watch him be excited enough to justify the truism for another decade or four. Tom's Hardware loved its display and Siri functionality, calling it the "best smartwatch experience you can buy" – and it's now at the cheapest price we've ever seen.