It's Earth Day, and that means we're looking to help save the world while also helping you save some money. So we've rounded five of the best Earth Day deals, from Columbia's best discounts to a Costway sale that'll give your garden a refresh.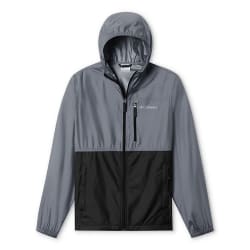 Earth Day Exclusives at Columbia
Store: Columbia
Discount: 50% off EXPIRED
Shipping: Free shipping
Expiration: April 24

If all this Earth Day talk has you craving some outdoors time, grabbing some of Columbia's Earth Day discounts at half off is definitely an idea. Make sure you're signed up for a free Greater Rewards account – that way you won't face any shipping charges. Our pick from the sale is the Men's Morning View Packable Jacket (pictured), which falls from its $50 list price to a very tempting $24.99.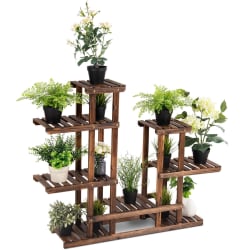 Costway Earth Day Savings
Store: Costway
Discount:

20% off


Shipping:

Free shipping

There are lots of ways to help along the Earth Day goals in this Costway sale, whether it's buying some outdoor toys to get the kids off those electricity-chugging consoles, some planters to get our good friend CO2 out of the air, or some recycling accessories for the kitchen to cut back on landfill waste. And thanks to Costway's 20% discount, they'll cost way less than usual.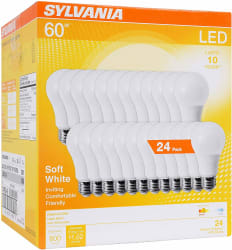 Sylvania 60W-Equivalent LED Light Bulb 24-Pack
Store: Home Depot
Price: $21.62 EXPIRED
Shipping: Free shipping
Lowest By: $18
Expiration: April 23

If you're struggling to think of good ways to help the climate, allow us to switch on the metaphorical Good Idea lightbulb over your head. The greater efficiency of LED bulbs means you're saving energy, which means you're also at least contributing to saving the planet, while also saving $18 thanks to this Home Depot discount. Each of these 24 bulbs puts out 800 lumens with a color temperature of 2,700 kelvin, and boasts up to an 11,000 hour lifespan.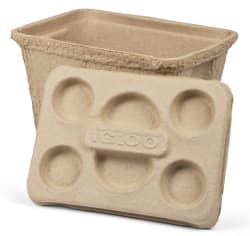 Igloo Recool Cooler
Store: REI
Price: $7.39 EXPIRED
Shipping: Free shipping
Lowest By: $3
Expiration: April 30

Even if all you want to do to contribute is sit outside and drink a few cold ones, you can still chip in by grabbing this Igloo Recool cooler. It's built from recycled materials, and is intended to replace wasteful single-use coolers. That hippie talk doesn't mean you're skimping on usefulness, though – it features molded-in handles on sides, 4 molded-in cup holders and handle on lid, and a 15-liter capacity. It holds up to 75 lbs., can be air-dried for reuse, retains ice for up to 12-hours and water for up to 5 days.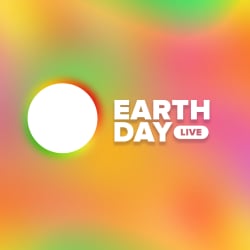 Earth Day Livestream
Store: Earth Day Live
Price: Free EXPIRED
Expiration: April 24

With things being the way they are, probably the best way to feel a part of something larger on Earth Day is to join in with this series of livestreams. They'll take place from 9 am to 9 pm ET on April 22, 23, and 24, giving you plenty of opportunity to tune and join the fun. It'll feature appearances from celebrities including Joaquin Phoenix, Mark Ruffalo, Jameela Jamil, and Jane Fonda, and musical performances from Jason Mraz, Jack Johnson, Questlove, Talib Kweli, and more.