You don't have to wait until Black Friday to grab super-cheap deals. Kick your week off right by checking out our roundup of the week's best deals under $5. Shop a massive clearance sale, bag over 150 hours of playtime for $1, and more.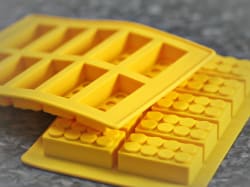 13 Deals Massive Clearance Sale
Store: 13 Deals
Price: From $0.75 EXPIRED
Shipping: From $2.99
Expiration: October 23

Shop the huge clearance sale from 13 Deals, featuring a selection of items sure to satisfy nearly any interest. Prices start as low $0.75, and shipping starts at $2.99. Some items will incur higher shipping charges, so apply the coupon code "MASSIVE" to receive $5 flat-rate shipping. We're planning to build nifty treats with the help of this LEGO Blocks Ice Cube/Baking Mold for $2.99, plus $2.99 shipping and a savings of $3.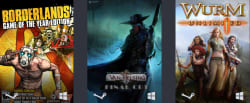 Humble Bundle Endless RPG Lands Bundle for Windows
Store: Humble Bundle
Price: From $1 EXPIRED
Lowest By: $42
Expiration: October 24

Gift yourself over 150 hours of playtime with this Editors' Choice deal. Download the Endless RPG Lands Bundle for Windows for $1 when you opt to pay the bare minimum. You'll receive Borderlands, The Incredible Adventures of Van Helsing: Final Cut, and Wurm Unlimited.

Want a bigger bundle? If you pay the current average of around $5 or more, you'll also get Endless Legend: Classic Edition, Borderlands 2 (plus DLCs), and Guild of Dungeoneering. Or pay at least $10 to receive Borderlands: The Pre-Sequel.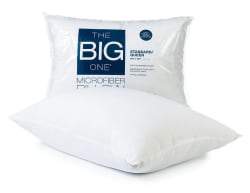 The Big One Microfiber Pillow
Store: Kohl's
Price: $3.39 via code "HURRY" EXPIRED
Shipping: In-store pickup, or $8.95 s&h
Lowest By: $9
Expiration: October 22

According to experts, you should replace your pillow every six months if you're using an inexpensive polyester one. Go beyond a basic pillow with The Big One Microfiber Standard/Queen Pillow. This comfy nighttime accessory is designed to provide plenty of soft support, no matter how you sleep. It's made with microfiber for a gentle feel that'll lull you to sleep in no time.

Need a bigger size? It's also available in King for $5.94 via the coupon above, also with free in-store pickup. That's about a buck below last month's mention, $13 off list, and the lowest price we could find.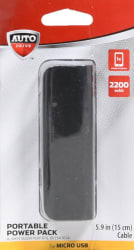 Auto Drive 2,200mAh Portable Power Pack
Store: Walmart
Price: $1.50 EXPIRED
Shipping: In-store pickup
Lowest By: $5
Expiration: October 20

Head to your local Walmart to find this Editors' Choice pick. Snag the Auto Drive 2,200mAh Portable Power Pack in Black, and stop worrying about your phone battery dying. It's at the best price we've seen for a 2,200mAh power bank, and it makes a super-handy device to keep around, whether for daily use or emergencies.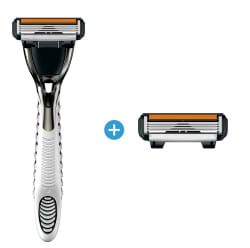 Dorco USA Men's Pace 4 Razor with 2 Cartridges
Store: Dorco
Price: $1.99 via code "SDEALS1012" EXPIRED
Shipping: Free shipping
Lowest By: $4
Expiration: October 25

Getting a good shave doesn't have to mean cleaning out your wallet to pick the best gear. Grab this Dorco USA Men's Pace 4 razor for a solid but simple option that'll provide a close, smooth shave. A pivoting head glides over every edge and curve of your face, and it has a moisturizing strip to cut down on irritation. Plus, the razor's bundled with extra cartridges, so you won't have to buy blades immediately. It includes one handle and two spare cartridges.