You can get a name-brand laptop sleeve for less than $10 in our roundup of this week's best PC accessory deals. Also included is an SSD at an all-time low of $20, and an Editor's Choice discount on a gaming monitor.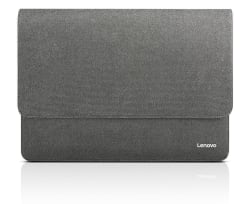 Lenovo 15" Laptop Ultra Slim Sleeve
Store: Lenovo
Price: $9.44 via code "THINKEASTER10" EXPIRED
Shipping: Free shipping
Lowest By: $5
Expiration: April 22

While it's never a good idea to unguardedly believe the marketing spiel, Lenovo's use of the phrase "good taste" isn't misplaced here – this is a laptop sleeve that would not look out of place under the arm of a dapper designer peacoat. (They also note that the laptop sleeve is "OS independent", so you know they're on the level.) At less than $10, it's a heck of a bargain for a name-brand laptop sleeve too.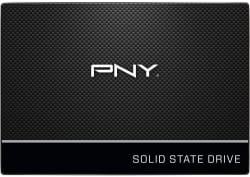 PNY 120GB SATA 6Gbps 2.5" Internal SSD
Store: Dell Home
Price: $19.99 EXPIRED
Shipping: Free shipping
Lowest By: $5
Expiration: April 22

There's probably no upgrade with the price-to-performance ratio of a cheap SSD – whether you're using it as a boot drive, a Steam library, or a media repository, the speed boost over a mechanical drive will be remarkable. This 120GB drive has dropped to a mere $20 at Dell, which is its best-ever price. (Which naturally means Amazon has matched the deal.) It features read speeds up to 515MB/s and write speeds up to 490MB/s.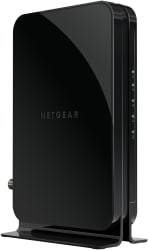 Refurb Netgear CM500 DOCSIS Cable Modem
Store: Walmart
Price: $29.99 EXPIRED
Shipping: Free shipping
Lowest By: $15
Expiration: April 25

If you want to boost your home internet speeds, bagging this refurbished Netgear modem could be the right choice – it won't just save you money compared to renting a modem, it's also $15 less than you'd pay for a new model. It supports 16 download and four upload channels with speeds up to 680MB/s. It's certified for Comcast Xfinity, Time Warner Cable, Cox, and Charter, among others.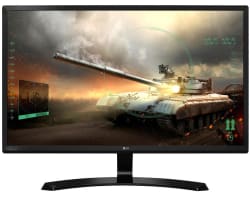 LG 27" 1080p LED AMD FreeSync Gaming Display
Store: BuyDig
Price: $129 via code "SYNC" EXPIRED
Shipping: Free shipping
Lowest By: $40
Expiration: April 26

While this FreeSync monitor isn't among those currently officially supported by Nvidia, people with AMD video cards should be excited to jump on board the "variable sync" express, and wave goodbye to ugly screen tearing from unstable frame rates. Especially exciting is how affordable FreeSync is compared to G-Sync, and this monitor's new best-ever price is a great example of that. It features a 1920x1080 (1080p) native resolution, 75Hz native refresh rate, AMD FreeSync, and two HDMI inputs.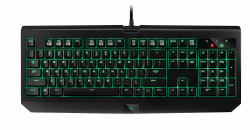 Razer BlackWidow MX Blue Mechanical Keyboard
Store: Walmart
Price: $54.99 EXPIRED
Shipping: Free shipping
Lowest By: $55
Expiration: April 23

This is probably never going to qualify for the "good taste" classification we bestowed upon the Lenovo laptop sleeve, but Razer's aesthetic is Razer's aesthetic, and a deal is a deal. This mechanical keyboard is half-price, and features Cherry MX Blue switches, 10 key roll-over anti-ghosting, audio and USB passthrough, and individually backlit keys.