If you're in the mood to lose a whole weekend to a good book, you might as well make it a free one, thanks to our roundup of the week's best free eBook deals. That includes a 2-month subscription to Kindle Unlimited, and a whole bevy of free Nook ebooks.

Kindle Unlimited 2-Month Subscription
Store: Amazon
Price: Free EXPIRED
Lowest By: $20
Expiration: July 1

While no one could be blamed for not wanting to introduce another subscription into their digital life, this 2-month offer does at least have the advantage of being free. You'll have at your disposal the entire Harry Potter and James Bond sagas, as well as magazines like Wired, New Yorker, and Us Weekly. You technically can't avail of this if you're an existing subscriber, but if you let your subscription lapse, and use this offer before the end of June, it should work fine.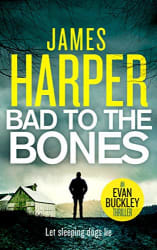 Nook eBooks
Store: Barnes & Noble
Price: Free EXPIRED
Expiration: May 29

The Nook doesn't get much attention these days, but if you're an owner of Barnes & Nobles' e-reader, you can enjoy this selection of completely free downloads. They include Agatha Christie's second-ever published novel, The Secret Adversary, along with more contemporary titles like Bad To The Bones by James Harper, and several of Jody Houser's Stranger Things comics.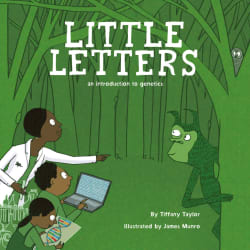 "Little Letters: An Introduction to Genetics" Online Book
Store: Little Letter Genetics
Price:

Free


Lowest By: $8

This is a little different, in that it's not a book you'll download – just hit the book cover on the site and it should open a book browser, where you can read the entire thing. It's a great way to start any budding scientists in your house on a years-long dive into genetics, which will no doubt be a very profitable field once we finally collapse into a Deus Ex-style future of augmented limbs and implants, except they're all Google brand or Alexa-enabled. But still. Free book.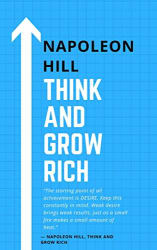 "Think and Grow Rich!" Kindle eBook
Store: Amazon
Price: Free EXPIRED
Lowest By: $4
Expiration: May 4

Money can't buy happiness, so the wisdom goes, but if anyone actually believed that, we probably wouldn't have multi-level marketing. So: "Think and Grow Rich!" From looking at the Amazon sample, it seems to think that occasionally saying things in all caps MAKES THEM MORE BELIEVABLE. It is perhaps correct, so let's put it to the test: LEAVE LOTS OF VERY NICE COMMENTS BELOW THIS ROUNDUP.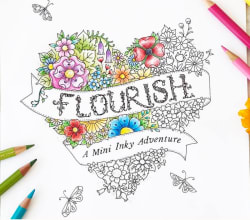 Flourish Coloring Book
Store: Johanna Basford
Price:

Free

While the coloring book craze of 2016 and 2017 may be over, the "ooh, I like free things" trend is hopefully evergreen, and so this 12-page freebie still has potential. You can download the PDF and print it – hopefully you won't run into the incredible irony of your printer insisting you replace your color ink cartridge in order to print some black and white lineart to then color in yourself. But printers are the physical manifestation of Murphy's Law, so... be ready for anything.