Back to School 2021: See the Results of Our Parent Survey!
Are parents spending more or less on Back to School shopping this year? When are they shopping? And do they feel their kids have fallen behind?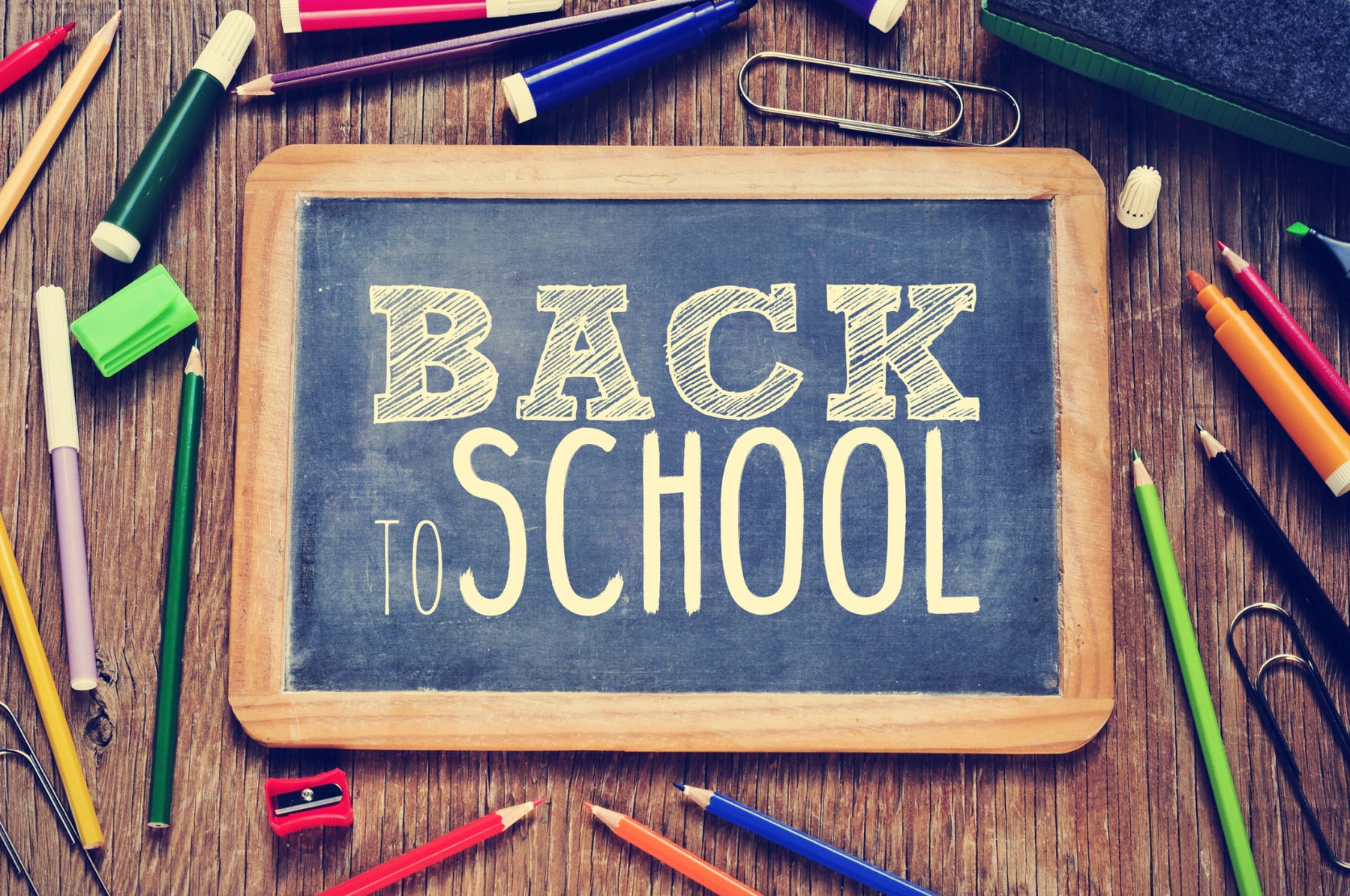 Back to School season is upon us once again, but many parents — and students — are wondering what it'll be like in 2021 compared to years past. With many kids heading back to in-person learning, it could at least look like previous Back to School seasons. There are still many unknowns, however, especially related to vaccines and wearing masks.
We recently surveyed more than 1,500 people with children from 5-17 years old to see how they're treating Back to School shopping this year. Check out our biggest takeaways below.
What Will Back to School 2021 Look Like?
For our Back to School survey, parents answered questions about shopping plans, the impact of the COVID-19 pandemic on school, and more. Results from our survey are in the infographic below, and you can learn more about the responses in our article on Back to School sales.

Most Parents Are Spending the Same Amount This Year
During the 2020 Back to School season, parents could have had to buy extra supplies they hadn't previously accounted for, like a computer their kids could use for virtual learning or a desk for a homemade classroom. Because of that, they may have expected to spend less this year on Back to School shopping. And that's certainly the case for some of our respondents. Others may have been planning to spend more this year, with Back to School items like new clothes, backpacks, lunchboxes, and of course standard supplies returning to the list.
However, we found that overall, parents are planning to spend the same amount while Back to School shopping this year that they did in 2020. Respondents from every region of the U.S. generally said they weren't going to spend more or less money, regardless of the age of their kids. Overall, 52% of those surveyed said they'd be spending the same amount, while 24% are planning to spend more and 23% plan on spending less. Those who are spending less or the same amount may be able to do so because their school provides a computer for their kids. Almost 67% of respondents said their school provides a laptop to all students, whereas only 33% said it doesn't.
Shoppers Prefer Both Online and In-Store Shopping
When it comes to shopping for Back to School, 49% of respondents said they shop online and in-store. With 86% of students set to return to in-person learning this year, it probably isn't surprising that 33% of parents prefer shopping in-store only. What we did find surprising is that just 18% prefer to only shop for Back to School online.
33% of parents prefer to do their Back to School shopping in-store only, while 18% prefer to only shop online.
This could be due to a variety of factors. Historically, we've seen the best deals on school supplies in-store — think notebooks and folders that are as cheap as 25-50 cents each. You may have to purchase more of these items when shopping online in order to get free delivery (or delivery at all).
Additionally, when it comes to shopping for clothing for kids — particularly younger ones — it's probably easier to do so in person, especially if your child has gone through a growth spurt recently. Buying online can mean having to handle returns for anything that doesn't fit or meet expectations, so it's often better for parents to have their kids try on garments in-store and buy what they need then. Otherwise, shopping online for clothing can be a guessing game that ends up taking more time overall than if you'd just gone to your local Target from the start.
Parents Do Back to School Shopping Early
Some school supply lists may not come out until classes are about to start back, but parents won't necessarily wait to shop. Granted, Back to School supply lists don't change very much from year to year, so there's a good chance parents feel confident enough to do at least some of their shopping without a list in hand.
SEE ALSO: What to Expect From Back to School Sales in 2021
In fact, our survey found that nearly half of parents in the U.S. shop for school supplies around one month before school starts back. And 20% said they shop two months before kids return to school! However, in two regions — the Mountain and West North Central ones, to be exact — the most popular time for residents to do their Back to School shopping is around two weeks before classes start back. That applies to people who picked a single time to shop, but for many of our respondents, there isn't just one time that they do their shopping. Several folks we surveyed said they may shop the above time frames, as well as during their state's tax holiday or throughout the year, or even some combo of all of the options.
About Half of Parents Feel Their Children Have Fallen Behind
There's no doubt that the 2020-2021 school year was a challenge for parents and students alike. As part of our survey, we asked parents if they felt that their children had fallen behind academically during the pandemic. The results were pretty close, with 51% overall saying that yes, they think their children have fallen behind, and 49% stating that they did not feel that way. Perhaps more interesting is that mothers seem more likely to feel their children have fallen behind — 53% of those identifying as female said they thought this was the case with their kids; only 48% of those who identify as male agreed.
We were also surprised at the lack of a cohesive opinion on children falling behind based on region. For instance, we expected adjacent regions to have similar opinions on the matter, yet that wasn't the case. We found that most of our respondents in the Middle Atlantic region felt their kids have fallen behind, same with those in the Mountain, Pacific, and West South Central regions.
Most Kids Are Returning to In-Person Learning
Most students of the parents surveyed will be returning to school in person this fall. In fact, about 86% of parents said their children will be going back to school in person, with only about 8% planning to do remote learning this school year. The other 7% is planning to begin home-schooling their kids (if they weren't already).
86% of respondents said their children are going back to school in person this fall.
As for the in-school environment? Plenty of schools have decided to start the year like normal and aren't requiring masks for students or teachers, even in smaller classrooms. In fact, our respondents were pretty evenly split about whether they expected their kids to be wearing masks when they returned to school, with 54% saying yes and 46% stating no.
Unfortunately, even if parents are anxious about sending their kids to school in person — with or without masks — they may not have much of a choice. Many can't necessarily afford to home-school their kids, especially if they have to work themselves and are unable to do so remotely. And if their school district isn't allowing virtual learning this year, they may have no real option except to send them to class as per usual.
Ready to tackle Back to School shopping? Check out all the best deals available right now!
---
---
Survey Methodology
Our reporting reflects the results of an online survey of 1,518 U.S. adults, which was conducted from July 9-11, 2021. Please note that some results may not add up to 100% due to rounding.
Full Survey Results
1. Do you feel like your child has fallen behind academically during the pandemic?

51%

49%
2. Do you plan to take steps to catch them up over the summer? If so, choose all that you're considering.

28%

20%

26%

46%
3. To make up for the academic gap, choose all that you'd support.

19%

32%

56%
4. Are your children going back to school in person in the fall?

86%

8%

7%
5. Do you expect your children will be wearing masks when they return to school in the fall?

54%

46%
6. Will you be vaccinating your children against COVID-19 when their age group is eligible?

38%

25%

36%
7. Do you plan to spend more or less while Back to School shopping this year, compared to last year? This year, I expect to spend:

13%

11%

52%

9%

15%
8. In addition to the typical school-specific supplies, will you be investing in items for extracurricular activities? If yes, select all that apply.

54%

28%

18%

11%

16%

8%

2%

5%

6%

7%

29%

11%
9. Where do you do your Back to School shopping?

18%

33%

49%
10. When do you shop for school supplies? (Select all that apply.)

20%

44%

34%

15%

11%

3%

13%
11. Does your school provide a laptop to all students?

67%

33%
12. Do you feel like your WiFi is adequate, should there ever be a need for children to attend school remotely?

83%

17%
13. How old are your children? (Select all that apply.)

32%

30%

32%

45%
14. With which gender identity do you most identify? (Select all that apply.)

46%

55%

1%

1%

1%
15. Region

13%

6%

13%

7%

5%

18%

20%

7%

11%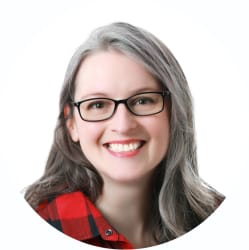 Senior Staff Writer/Consumer Analyst
Julie's work has been featured on CNBC, GoBankingRates, Kiplinger, Marketwatch, Money, The New York Times, Real Simple, US News, WaPo, WSJ, Yahoo!, and more. She's extolled the virtues of DealNews in interviews with Cheddar TV, GMA, various podcasts, and affiliates across the United States, plus one in Canada.
DealNews may be compensated by companies mentioned in this article. Please note that, although prices sometimes fluctuate or expire unexpectedly, all products and deals mentioned in this feature were available at the lowest total price we could find at the time of publication (unless otherwise specified).