15 Ace Hardware Products That Are Worth Buying
Ace is a go-to spot for tools, but it's also a good place to purchase paint, grills, and even Christmas lights.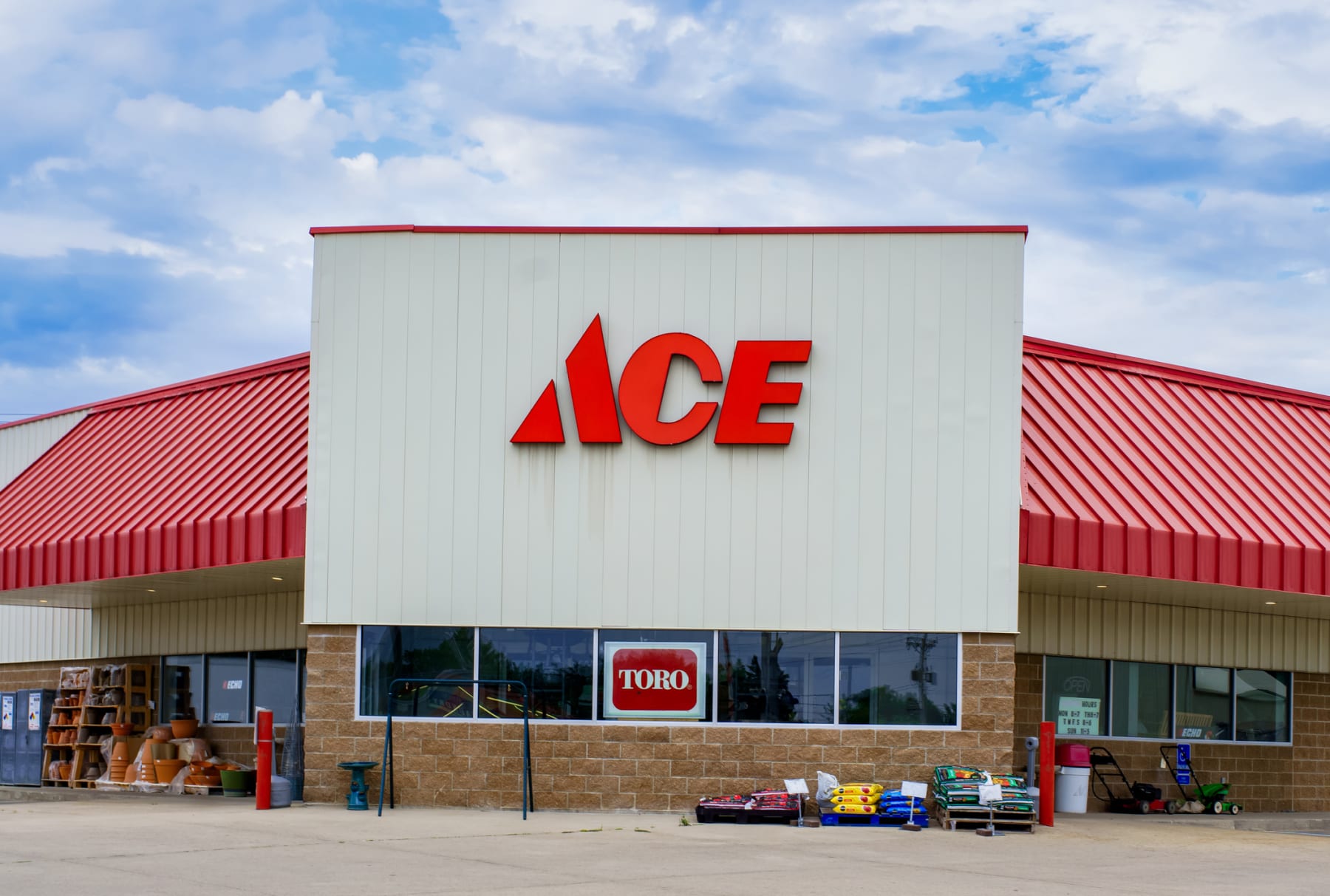 We recently surveyed more than 2,000 DealNews readers to see what they think is the most essential tool to own. Surprisingly — or maybe not — the tool adults seem to find most necessary is a screwdriver, with 51% of respondents noting it as one of their top picks. Coming in second was a drill, selected by 26% of respondents, while a hammer and tape measure came in third and fourth place. You can find all of these items at Ace Hardware, along with many other products.
But what else can handy consumers and DIYers actually buy from Ace Hardware? This retailer-owned cooperative sells much more than tools, so what items are worth your time and money? Check out our guide below to see the Ace Hardware products worth buying on your next trip.
5 Reasons to Shop at Ace Hardware
Consumers have a number of choices when it comes to shopping for tools, hardware, and other home and garden products. There may be times when it pays to check out the offerings at Home Depot or Lowe's, but that's not always the case. Here are the reasons it can pay to shop at Ace Hardware instead.
The stores are locally owned. Ace Hardware stores are franchised — that is, they're independently owned. This means the experience can vary from location to location, including the sales and hours. Still, if you enjoy the small-town feel of shopping at a hardware store where the owners are familiar faces, finding your local Ace Hardware is a good way to get that.
You can expect a knowledgeable staff. Ace Hardware stores feature less square footage than the big home improvement stores, and tend to have smaller staffs because of that. However, the staff may be more knowledgeable because they have to cover more bases — they likely can't send a customer away to another section of the store and hope an associate there is able to help.
You can buy only what you need. When it comes to certain supplies, bigger home improvement stores may require that you buy an entire pack of something. What happens if you only need one or two screws, though? At Home Depot or Lowe's, you may just have to buy a whole pack and tuck away the extra. But at Ace Hardware, there's a good chance you can buy only the one or two you need. Being able to get smaller quantities is a win; you don't have to worry about finding a place to store the extras or developing clutter because of them.
Its smaller size can mean shorter trips. You may be able to get in and out of an Ace Hardware relatively quickly, compared to shopping at bigger stores. The smaller footprint of an Ace Hardware store means you don't have to wander cavernous aisles trying to find what you need. Instead, you can quickly find what you're looking for, pay, and be out the door and back to your project in no time.
Ace has a free rewards program. It's rare to find a retailer that doesn't have some form of a loyalty program these days, but the Ace Rewards program has two tiers of membership and a long list of perks. It's free to join, and once you spend $750 in a qualifying 12-month period, you'll automatically move up from the basic tier to the Premier level.
15 Ace Hardware Products Worth Buying
Shopping for tools can be like looking for any other category of product — given enough choices, it can be overwhelming. So now that you know what makes Ace Hardware worth shopping, let's go over the items to consider buying there.
Paint
Choosing the right paint involves more than just finding the right color — you'll need to decide on the right finish, as well as pick up any accessories that'll help the project along. In The Paint Studio, shoppers can browse thousands of colors from three well-known brands: Benjamin Moore, Magnolia Home, and Clark+Kensington.
Ace Hardware's online tools can calculate the amount of paint you'll need, and show you what the paint could look like in your home.
Even better, on Ace Hardware's website you can easily look through color families, rather than just being overwhelmed by dozens upon dozens of paint chips. You can also browse the Inspiration section for ideas, and find useful tips and tools. Worried about how much paint to buy? There's a calculator tool on Ace Hardware's site to help you determine exactly how much you'll need, so you'll only have to make one trip.
Speaking of tools, gone are the days of having to buy multiple samples of paint to see what they look like on your walls. Ace Hardware has a visualizer tool that lets you choose a scene to see a paint color in action. You can even upload your own photo to have a better idea of what that lilac color will look like in your bedroom, rather than a staged room.
Grills
If you're not thinking about buying a grill at Ace Hardware, you could be missing out. Not only can you find excellent prices, but the website makes it easy to shop for grills by category, like gas, pellet, charcoal, and electric. You'll also find a separate category for smokers, as well as accessories and related items, including barbecue sauces and rubs, charcoal, charcoal starters, grill covers, grill cooking accessories, thermometers, and smoking chips and pellets. You can even find replacement parts and accessories for select models.
One of the best things about shopping for grills at Ace Hardware (and being an Ace Rewards member) is that you can get a bigger bang for your buck. For instance, at the time of this writing, Rewards members could get free delivery and assembly on select grill orders. Shoppers could also purchase select Traeger grills and receive a front shelf for free. A bonus item like that might not seem like much, but it can be a nice perk that makes the whole buying process more pleasant.
Lawn Mowers
Much like it does with other products, Ace Hardware makes it easy to shop for lawn mowers by category. Shop by battery- or gas-powered, as well as riding mowers. Have a particular brand in mind? Ace splits those out, too, including EGO, Toro, and Craftsman.
SEE ALSO: 7 Must-Have Power Tools for Homeowners
Need to perform maintenance on your machine? Ace Hardware has lawn mower blades, and parts and accessories, to keep your mower running even longer. You can also find add-ons like grass catchers and lawn ground rollers at many Ace Hardware locations, and even wheels if you need to replace those — whether you have a push mower or a riding one.
Mulch
Anyone who is big on lawn and garden care is likely familiar with mulch. It's used to help moderate temperatures, reduce weeds, and retain moisture during dry spells. Before you stock up on bags of the stuff, make sure you're going to get all the benefits of it in your planting zone.
Ace Hardware offers red, black, and brown mulch from a variety of brands, including Americas Choice, ACE, Scotts, and Timberline. You'll also find a number of different forms, including bark, straw, rubber, pellets, nuggets, and flakes.
Christmas Lights
Decorating for winter holidays typically involves using string lights, and Ace Hardware has everything you need for both indoor and outdoor decorating. You can buy longer strands of lights at the hardware retailer compared to some others, but you may also find a better selection. For instance, at the time of this writing, we saw more than 90 options for Ace Hardware Christmas lights.
Ace sells light strings in single colors, including green, red, and blue. These can help you customize your holiday-light color scheme.
Often, you may have to choose between multicolored strands or all-white lights, but at Ace Hardware, that's not the case. Yes, those types of lights are available, but you can also find strands of single colors, including green, red, and blue. They're a good way to customize a color scheme, rather than just relying on mixing multicolored strands with white lights.
In addition to color choices, you'll also find different types of bulbs, from the tiny incandescent ones, to LED, to the bigger round bulbs and even micro bulbs. Ace has a decent number of micro dot or fairy lights, too, which are perfect for gentle lighting in bedrooms and outdoors alike.
Chainsaws
Not every homeowner is going to find a chainsaw useful, but if you need one, Ace Hardware is a good place to shop. You can shop by gas- or battery-powered models, or specific brands, including EGO, Stihl, and Craftsman. The retailer states that chainsaws have a number of different uses, from keeping hedges trimmed to removing unwanted plants from your yard. Other common chainsaw uses are for trimming branches, cutting down entire trees, or cutting firewood.
Propane
If your cookouts involve channeling Hank Hill, you'll be happy to know that Ace Hardware has a good selection of propane cylinders and tanks. Select stores carry Blue Rhino, as well as brands like Coleman and Manchester. The Ace Hardware website also makes it easy to purchase a fresh propane tank or exchange a used tank, with the two options clearly displayed at the top of Ace's propane page.
SEE ALSO: 10 Off-Grid Camping Essentials to Bring on Your Next Trip
Not sure which-size tank you need? Ace Hardware states that 16-ounce sizes are suitable for tabletop grills and propane torches, while 20-pound tanks are what most homeowners will probably need, as these are for propane gas grills, fireplaces, and some modest household appliances. Thirty-pound tanks are about 2' tall, portable, and hold around 8 gallons of propane. These are especially useful with campers and camper trailers, though they can also be used for things like space or construction heaters. Finally, the 100-pound tanks are used with devices like gas cooking ranges and indoor fireplaces, as they hold nearly 25 gallons of the gas.
Yeti Products
Outdoor enthusiasts often praise the quality of Yeti products, but even "indoorsy" folks can appreciate these items. Ace Hardware has divided Yeti products into handy categories on its website, including hard-sided coolers, soft-sided coolers, drinkware, pet bowls, accessories, and buckets. If you aren't familiar with the brand, you may think Yeti is all about keeping things cold, but the drinkware can also keep items hot for longer periods of time, making it ideal for camping trips.
Shop Vacs
Shop-Vac is a brand name, but shoppers often use it when looking for wet/dry vacuums. Fortunately, Ace has plenty of options, such as big brands like Craftsman, DeWalt, Milwaukee, and Karcher. And of course, they have accessories and parts if you need to perform some maintenance.
Ace Hardware offers wet/dry vacuums from well-known brands like Craftsman, DeWalt, and Milwaukee.
Mini wet/dry vacs can be good for smaller DIY house projects. These vacuums usually have capacities up to 2.5 gallons, so if you're looking at bigger renovations, you'll likely want to buy a full-sized model, which tends to have around a 5-gallon capacity. Obviously, pros need wet/dry vacs that are even bigger — typically, ones with capacities between 9 gallons and 20 gallons, the retailer states.
Ladders
Whether you own or rent your home, odds are good you'll need a ladder at some point. Shop Ace Hardware's selection of ladders based on categories that include step ladders, extension ladders, step stools, fiber glass, and aluminum, and you're bound to find what you need. Whether you have 9' ceilings and want to swap out a light fixture, or you just need a step stool to easily put something on top of your fridge, you'll find a ladder to suit your situation.
Pressure Washers
Homeowners can find pressure washers to be a valuable tool, as they can be used for cleaning siding, shingles, tile, pathways, driveways, and more in a relatively short amount of time. When shopping for a pressure washer, it's best to look for one with a handle and wheels for easy maneuvering, but if you're going to be tackling areas that are harder to reach, Ace Hardware recommends looking for smaller models. Once you've decided on the washer itself, be sure to investigate accessories — items like nozzles and extension hoses can make a project go more smoothly.
Fans
Whether you need to keep your home cooler in the summer or just want to dry something quickly, Ace Hardware has fans you'll be happy to own. Shop by floor and box fans, tower fans, pedestal fans, industrial fans, tabletop fans, and window fans. Additionally, if you need to install or replace a ceiling fan at home, Ace has plenty of those to shop, as well.
SEE ALSO: Where to Buy a Generator if You Want Power on Demand
Heaters
On the other end of the temperature spectrum is heating devices, and Ace Hardware has a heater to fit any space. Shop space, radiant, wall, baseboard, and patio heaters that are infrared or not, electric or gas-powered, ceramic, tower models, and more. You'll even find oscillating heaters, which can help to warm up every corner of a room, and infrared heaters designed to look like wood-burning fireplaces. The heaters at Ace Hardware go far beyond just the utility — you'll be able to find cozy pieces that fit right in with your home decor.
Lumber
DIYers will likely appreciate the selection of lumber and trim that's available at Ace Hardware stores. Studs, fence rails, posts, boards, and even sheets of plywood are available at the chain's locations. In addition, the stores have a decent selection of dowels and shims, if those are items you need for your latest project.
Firewood
Sure, you could chop your own firewood or try to find a local seller, but if you'd rather just buy it, head to your local Ace Hardware. Shop premium firewood, mini logs, chunks, roasting logs, and other items. There's a chance you can even find locally sourced firewood all bundled up and ready to go! Obviously, you can get things like Duraflame logs, but if you need a ton of firewood, that's available, too. As of this writing, shoppers could opt for 1/2 face cord, 1/3 face cord, or 1 face cord of firewood.
You may be able to get bundles of locally sourced firewood at your nearest Ace Hardware.
Not sure what a face cord is? According to Northline Express, "a face cord of firewood is equal to a single stack of firewood that measures four feet high by 8 feet long by however deep the depth of the firewood is. Log length in a face cord of firewood varies and there isn't a standard length."
Ready to shop? Check out the best Ace Hardware deals available right now!
---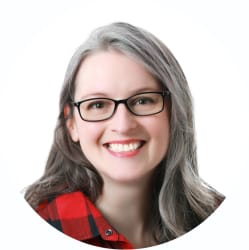 Senior Staff Writer/Consumer Analyst
Julie's work has been featured on CNBC, GoBankingRates, Kiplinger, Marketwatch, Money, The New York Times, Real Simple, US News, WaPo, WSJ, Yahoo!, and more. She's extolled the virtues of DealNews in interviews with Cheddar TV, GMA, various podcasts, and affiliates across the United States, plus one in Canada.
DealNews may be compensated by companies mentioned in this article. Please note that, although prices sometimes fluctuate or expire unexpectedly, all products and deals mentioned in this feature were available at the lowest total price we could find at the time of publication (unless otherwise specified).