Your Way eBay: How to Become a PowerSeller on eBay
Ah yes, eBay. Where else can you buy car hubcaps, Transformer toys, and (slightly worn) pairs of jeans? The online auction site has come a long way since 1995, when Pierre Omidyar listed a single broken laser pointer as the first item up for grabs. It was probably worthless, but think how much that item would fetch now as a pop culture artifact.
Once the Great Recession hit, many people flocked to eBay as a cool platform for hawking hot items. And while there are some better marketplaces for niche items (musical instrument site Reverb, for example, charges a much lower transaction fee (3.5%) than eBay (10%), it's a rich ecosystem for growing your own vendor presence. But how do you stand out as a seller, when eBay has so many users on the site? Here to offer pointers for setting up shop is Brad Schepp, who with his spouse Debra co-authored eBay PowerSeller Secrets. So get ready, get set, and rev up your seller's shop until you drop.
Don't Sell Before You Buy
While this may sound counter-intuitive, Schepp insists there's a reason for this. "You need to get to know how eBay works before you sell anything," he says. "So if you haven't bought much from the site, now's the time. You'll learn the process, and also see which independent sellers really know what they're doing. Follow their lead." You might want to buy, for example, a broken laser pointer.
Start by Selling Unwanted Items From Around the House
Because power selling will eventually mean power shipping, "Start with items that ship easily such as video games, books, and DVDs," Schepp says. "That way you won't be saddled with learning the ins and outs of careful packaging, too." The Schepps recently interviewed a very experienced seller who still faced a challenge when shipping something unusual. "It was a 6-foot model of Batman. They had to wrap the nose, ears, fingers, and so on so they wouldn't break. It was a pain and added an hour or so to the process." Time to call in help from Superman, perhaps?
You Can Make Money When you Buy Items, Too
The same philosophy of "flipping" that real estate wheeler-dealers use can work well on eBay, too. "It's not just when you sell items," Schepp notes. "When you buy, and buy right, you'll increase your profit later on." Besides, do you really want to overwhelm you closets with more stuff?
Stay Away From Drop Shippers at First
Drop shipping is when the items you buy, sell, warehouse, and ship are purchased from another company, such as a wholesaler. "It's tempting. Someone else does a lot of the work for you." But Schepp cautions that you can't control your inventory the way you would if the items were your own, and shipping from your location. "So people may order things while you have to scramble around for another source if your drop shipper is out of stock or simply drops the ball." That's especially problematic if you're selling bouncy balls.
Use Social Media, but Don't Go Nuts
Facebook, Twitter, Pinterest, Instagram, and so on represent great ways to promote your eBay efforts. "You know you should be on these sites meeting customers and gently promoting your products," Schepp advises. "But they each have their own learning curves, so start with just one or two sites and become adept at using them. We suggest Facebook and Pinterest because visuals are important!"
Make Customer Service Job One
Here are the big three: "Describe your items carefully, be sure to include photos of any defects, and respond to queries quickly." Oh, and ship fast. "You're building your feedback record [online ratings from your buyers] and you don't want to have to explain naysayers to customers who may already be a little leery of buying from a brand-new seller." You can sell anything you want, but nothing is more valuable than your online reputation.
Learn From the Pros
"The sellers on eBay have always generously given advice to other sellers," Schepp says. "And eBay has its groups that will help here. But the best place to connect with other sellers these days is on Facebook. The 'e-Commerce Group' and groups from 'Thrifting with the Boys' stars are great places to start." Please note that gals can do e-commerce, too — often better than the boys.
Work Hard, Be Happy
Count on the working-hard part, Schepp says: "We have yet to interview any 'Powerseller' who worked [the usual] 9-to-5 hours. Things will come up and you'll need to be available. But you're still your own boss and that gives you freedom. You'll also be able to work, if you choose, well into normal retirement years." And when it's time to move to some sunnier clime, you can even put your house up for sale on eBay.
As with any journey into the entrepreneurial world, eBay selling involves study and focus, so be kind to yourself as you move along. It's not a good idea to push too fast, especially if you have a job, or grow frustrated with boxing up big, heavy items. Schepp's book provides a great start, and as he notes above, a great tactic is to learn from the eBay experts out there. When it comes to eBay bargains, there's nothing quite like quality advice that's free.
---
Related DealNews Features: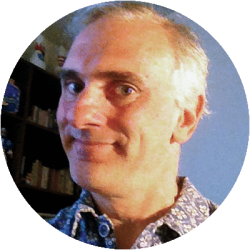 Contributing Writer
Lou Carlozo is a DealNews contributing writer. He covers personal finance for Reuters Wealth. Prior to that he was the Managing Editor of WalletPop.com, and a veteran columnist at the Chicago Tribune.
DealNews may be compensated by companies mentioned in this article. Please note that, although prices sometimes fluctuate or expire unexpectedly, all products and deals mentioned in this feature were available at the lowest total price we could find at the time of publication (unless otherwise specified).