Your 2021 Home Depot Home Decor Buying Guide
The retailer isn't only good for power tools and building materials. In fact, you can pretty much furnish your entire home through Home Depot!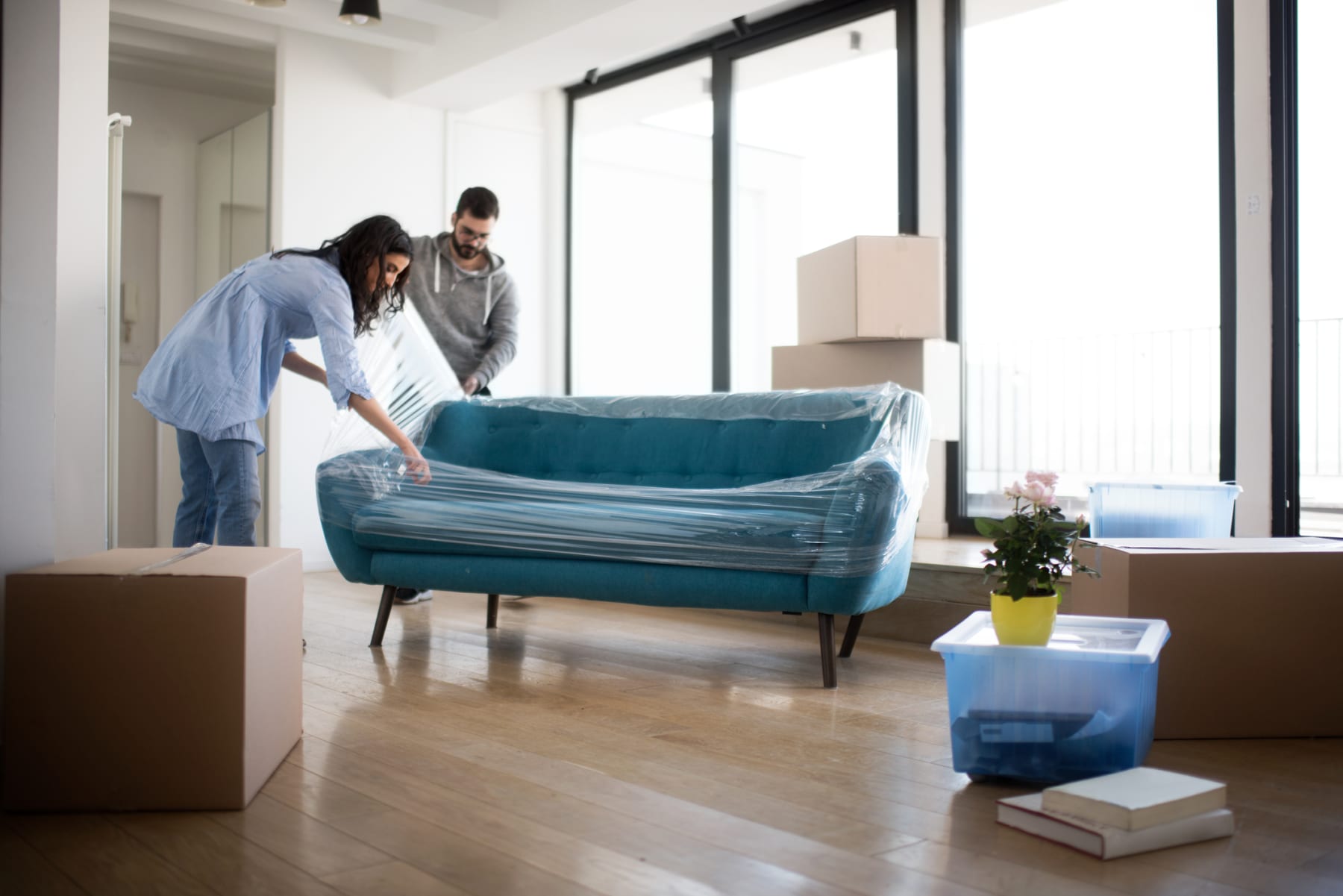 Anyone who's tackled a DIY project knows that whether you need power tools, paint, or a single washer, Home Depot is a perfect place to start. However, if you're only looking to the home improvement store for items like lumber, doors, and appliances, you're missing out. There are many more treasures sitting on Home Depot's shelves!
If you've never wandered the aisles, it might surprise you to find out that there's a solid home decor collection at Home Depot, as well. In fact, the Home Depot Home decor line covers nearly all of your decorative desires. With only a handful of exceptions, practically anything you need to give your home a personal touch is available in the Home Depot Home decor collection.
Home Depot Home Decor Buying Guide
Wait, Home Depot Has Decor Items?
Yes, Home Depot has home decor! If you think the retailer is only good for DIY supplies like tools, wood, and paint, you're mistaken. There's so much more you can find at Home Depot than large purchases like appliances, new doors and windows, bathroom and lighting fixtures, and even showers and bathtubs.
When it comes to smaller home purchases, Home Depot offers more than just organization solutions and fancy hardware for your cabinets, too. You can find practically anything you'd want to decorate your space and make it more functional, from wall hangings and artificial plants to small kitchen appliances and decorative trays.
What Are the Home Depot Home Products?
A wide range of items fall into the Home Depot Home categories. For instance, you can shop select mirrors, bedding sets, furniture, home accents, and wall decor. And those categories barely scratch the surface! If it's an interior item, odds are Home Depot Home will have you covered.
Home Depot Home products include wall decor, mirrors, bedding sets, furniture, and home accents.
If you want to search for these kinds of products, know that the vast majority of items under the home decor, furniture, and kitchenware subcategories will be included. And if you're wondering why it's important to note which ones are eligible and which ones aren't, it's all because of the Home Depot Home sales we see throughout the year. Stocking up on discounted wares during those events requires knowing what items fall under the Home Depot Home umbrella.
Are Any Product Categories Not Included?
While most indoor home products fall under the Home Depot Home umbrella, not everything does. Notable exceptions include the following:
Live plants
Rugs
Patio furniture
Large appliances
Household appliances
Outdoor entertainment items
Bath hardware
Bathroom remodeling products
Lighting
Window treatments
Note that while "household appliances" aren't included, small kitchen appliances are. So if you're shopping for those, you can expect them to be eligible for Home Depot Home sales and discounts.
SEE ALSO: Want to Buy Furniture Online? Here's What You Should Know
Small kitchen appliances include products like air fryers; countertop and immersion blenders; coffee and espresso items, including accessories, grinders, makers, carafes, and milk frothers; electric pressure, multi, rice, slow, and egg varieties of cookers; deep fryers; dessert makers, such as bread machines, chocolate fountains, cotton candy makers, ice cream and snow cone machines, specialty dessert makers, and yogurt makers; electric kettles; and electric skillets and indoor grills.
You'll also find food processing and food warmer items included in small kitchen appliances, as well as juicers, mixers, popcorn and soda machines, and toasters. If you need a small kitchen appliance, odds are high you'll find it at Home Depot.
What Home Depot Home Prices Can You Expect?
With so many categories included, prices will vary wildly. And if there's a Home Depot Home sale going on, that'll increase the variation even more, as some discounts will be higher or lower than others. We've seen prices as low as $1 during these sales!
We've seen prices as low as $1 during Home Depot Home sales.
As a general rule, the table below details the lowest and highest prices we saw for some of the more popular Home Depot Home categories.
| Category | Lowest Price | Highest Price |
| --- | --- | --- |
| Bedroom Furniture | $17 | $7,000 |
| Bedding Sets | $22 | $391 |
| Wall Art | $12 | $1,897 |
| Mirrors | $13 | $1,205 |
| Dinnerware | $3 | $1,197 |
| Cookware | $8 | $1,300 |
When Do Home Depot Home Sales Occur?
You don't have to wait for special holidays to shop for Home Depot Home decor items. The DIY store holds plenty of sales throughout the year specifically for these products — you just have to keep an eye out.
After Memorial Day
While you'll see Home Depot Home sales outside of shopping holidays, events like Memorial Day are always a good excuse to check for deals. Last year, a couple of days after the holiday, Home Depot kicked off a sale on its Home Depot Home items. More than 30,000 products were discounted, including home furniture, bedding and bath items, small appliances, and cookware. With such a wide range of things to shop, it's no surprise prices started as low as $1.
After Independence Day
This is another Home Depot Home sale that can be especially beneficial if you miss out on 4th of July savings. Last year, we saw a sale pop up on July 13, and it knocked up to 40% off. While the only category included was accents, it was still a great event to shop if you were looking to make small, complementary changes to your home.
Before Labor Day
If you're wanting to shop Home Depot Home items around Labor Day, you should start looking weeks ahead of time. Last year, we first saw a sale branded for the holiday pop up on August 21, even though Labor Day wasn't until September 7. That promotion boasted savings of up to 77% and included home decor, furniture, and kitchenware. Even better, that same sale hung around for quite a while — it was still active come September 4 and even stretched beyond that.
SEE ALSO: Your Guide to Every Holiday Sale in 2021
During the Fall
Beyond the big summer shopping holidays, it seems like Home Depot offers up discounts on its Home Depot Home items during dedicated but random sales. For instance, last October the retailer knocked up to 76% off the same categories of items from its Labor Day-branded sale. However, given that the event occurred a month later, the individual items could've been more seasonally appropriate. A couple of days after that, we saw another Home Depot Home discount that was only 50% off, and included mostly home decor items in general, rather than things like furniture and kitchenware.
Not Necessarily on Black Friday
If you're thinking Home Depot Home sounds like a lineup you'd want to shop around Black Friday or for the winter holidays, don't count on discounts. After the fall sale last October, we didn't see another Home Depot Home sale until the end of December. Granted, that sale took up to 75% off and included nearly every Home Depot Home category — including furniture, bedding, and decor — but if you were hoping to snag those items on sale for holiday gifts, you were out of luck. However, knowing that means planning ahead this year!
During January White Sales
The month of January is known for bringing about a plethora of so-called white sales, in which retailers discount bedding and bath products. Home Depot joined in, as it offered over 11,000 items on sale during its Refresh and Renew event this January.
During the Spring
In both March and April 2021, the retailer hosted another two Home Depot Home sales, branded as Spring Savings and Spring Flash Savings, respectively. In March, Home Depot discounted items by up to 75%, and included things like mirrors, bedding, dinnerware, and small appliances. The April discount was smaller, but still noteworthy at up to 65% off, and included furniture, bedding, small appliances, decor, and more.
Helpful Tips for Shopping Home Depot
Utilize Store Pickup
Shoppers can typically receive free shipping from Home Depot as long as their online order totals $45, though some larger items may be subject to a surcharge. That being said, if you aren't planning to order an item over $45, or need it sooner, you should opt for in-store pickup. You'll save yourself shipping costs and have your items sooner, so it's a win-win!
Home Depot offers tool rental so that you can get the items you need for individual projects.
Consider Renting
Even if you're shopping Home Depot Home decor items, you might find yourself needing power tools to actually get them in place and fulfill your decorating vision. If you don't have these tools handy, it can seem like another added expense just to redecorate your space. However, Home Depot offers tool rental so that you can get the items you need for individual projects, rather than having to spend a fortune buying something you may only use once or twice.
Don't Forget Price Matching
Wanting the best price usually means shopping around to find it. But what if the best price isn't available at a store near you? The good news is that Home Depot price matches eligible items both online and in-store. If you're online, you'll have to submit a request, and the item must be available to ship to your location. If the store approves the price match, it'll not only match it but include shipping, as well.
And if you're shopping in-store, be ready to show proof of the lower price elsewhere. It must be a current price, and the item needs to be in-stock at other retailers; you can show an ad, printout, or photo to the cashier for validation. Note that there's a chance the cashier will have to contact the competitor for confirmation.
Check out the latest Home Depot Home collection deals!
---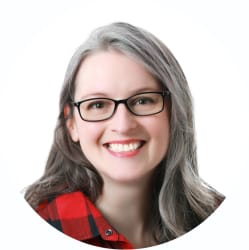 Senior Staff Writer/Consumer Analyst
Julie's work has been featured on CNBC, GoBankingRates, Kiplinger, Marketwatch, Money, The New York Times, Real Simple, US News, WaPo, WSJ, Yahoo!, and more. She's extolled the virtues of DealNews in interviews with Cheddar TV, GMA, various podcasts, and affiliates across the United States, plus one in Canada.
DealNews may be compensated by companies mentioned in this article. Please note that, although prices sometimes fluctuate or expire unexpectedly, all products and deals mentioned in this feature were available at the lowest total price we could find at the time of publication (unless otherwise specified).