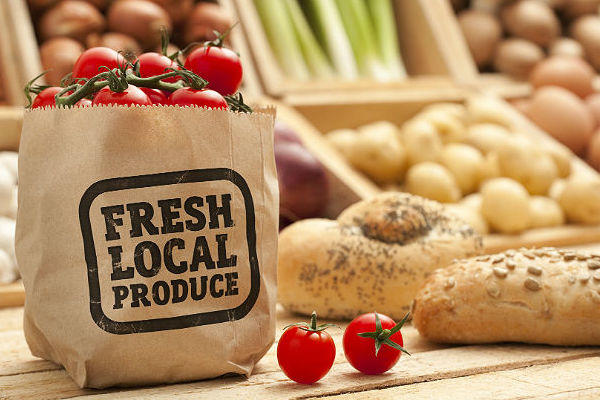 "Farm-to-table" has become a popular buzzword in recent years, promoting meat and produce from small-scale local producers instead of national or international commercial food suppliers. Whether it's for health, sustainability, or a desire to support local businesses, diners can expect to pay more for that local fare. (If you want to pay less for good food, check out our guide on how to eat healthy for cheap.)
But lately, more restaurants that tout the local lifestyle are being exposed as having an utter lack of the farm-to-table qualities they supposedly espouse.
Many Restaurants Make Mistakes, or Lie, About Local Ingredients
A recent investigative piece about Tampa-area restaurants discovered that chefs and owners are frequently dishonest about the source of menu items. Often, chefs failed to update menu notes, whether it was due to a new chef taking over an established restaurant and not verifying vendors, or a seasonal ingredient remaining on the menu past its season.
Other times, chefs use the phrase "local within reason," meaning as long as they can get decent quality for decent prices, they'll shop local. But sometimes that's not possible, or profitable, in their eyes. That doesn't mean they're going to take that "local" distinction off their menu, though.
Some chefs make bold statements about entire menus being local and fresh — and then unwrap frozen ingredients in the kitchen.
Unfortunately, some of the false claims were flat-out intentional, or at least willfully ignorant. Chefs and owners say they buy a particular type of meat or produce from a farmer or rancher that doesn't sell that item. Or they make bold statements about entire menus being local, fresh, and chemical-free — and then unwrap frozen, commercial ingredients in the kitchen.
False Claims Used to Justify Higher Prices
Several of the restaurants investigated in the Tampa Bay piece had higher-priced menu items than other nearby eateries. Entrees could start at $24, giving customers an expectation of premium quality. It's unlikely people walk into a McDonald's expecting high-quality, all natural beef with no suspicious additives or preservatives. But if you're dining at a restaurant that touts its farm-to-table policy and prices accordingly, it's a big deal when you discover the "local" fish you ordered is actually flash frozen across the country.
SEE ALSO: How to Eat Healthy on a Budget in 2020
If you think it's a problem confined to Tampa, you're wrong. In an AmA with the investigative journalist, Reddit users were quick to note this is definitely an international problem. Restaurants are being exposed for fraudulent practices all over, whether it's San Diego or Norway.
For the full story, be sure to read the Tampa Bay Times piece. Readers, what do you think of farm-to-table restaurants now? Are you more willing to pay for local ingredients, or does this change your mind? Let us know in the comments below!
---