You Should Ditch Your Manual Toothbrush (and High Dentist Bills)
Buying an electric toothbrush depends on a lot of factors like brush head type, price, features, and personal preference.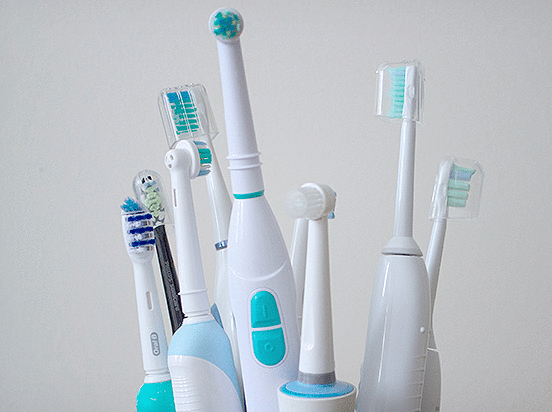 Your ordinary toothbrush might not be as effective as an electric one; recent studies have shown that electric toothbrushes can reduce up to 21% more plaque than a manual brush, and reduce gingivitis by 11% after just three months of regular usage.
Buying an electric toothbrush depends on a lot of factors, but it can also keep you on top of your oral hygiene regimen. If you're thinking of going electric, read the following guide to help make your choice.
Know the Types
Electric toothbrushes come in three main varieties: sonic, ultrasonic, and rotary.
Sonic Toothbrushes
These brushes have a rectangular bristled head and resemble your trusty manual brush. The heads vibrate in a back-and-forth motion to polish teeth, sweep away food debris, and massage the gum line. Philips and Panasonic are two main brands producing sonic-head toothbrushes.
Ultrasonic Toothbrushes
This type uses higher-frequency wave vibrations — faster than that of a sonic brush — to clean teeth and remove plaque.
Rotary Toothbrushes
These models feature a rounded head that brushes each tooth in a circular motion, instead of back and forth. Most cheaper electric toothbrushes feature a spinning head design. The leading brand for oscillating toothbrushes is Oral-B.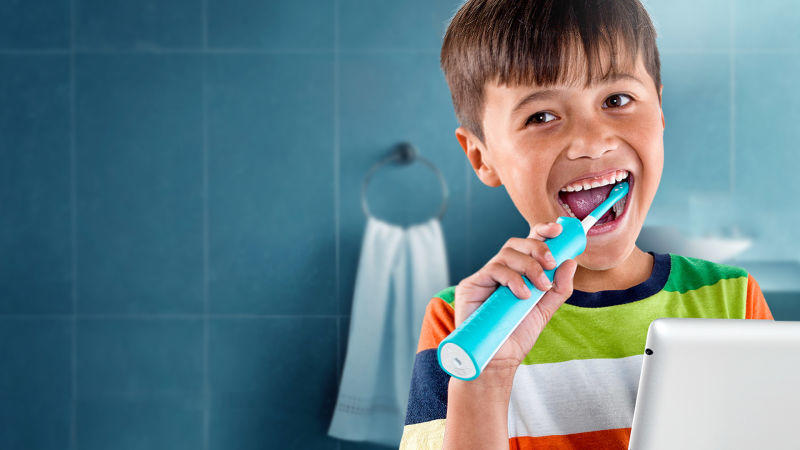 Electric Toothbrush Pros
They do the work for you
It's not all in the wrist with an electric toothbrush. All you need to do is hold the brush over each tooth and it'll do the work for you. This is not only convenient, but can benefit people with dexterity problems, such as arthritis.
Electric toothbrushes vibrate between an average of 6,000 to 30,000 strokes per minute, faster than most human hands can accomplish.
Better performance than a manual toothbrush
From the low end to the high end, electric toothbrushes vibrate between an average of 6,000 to 30,000 strokes per minute, faster than most human hands can accomplish. This added power means bristles can reach deeper, cover more enamel surface, and clean hard-to-reach areas between the teeth and around the gums more vigorously than a regular toothbrush.
Interchangeable brush heads
Some of the better models of electric toothbrush may accommodate specialized, compatible brush heads of different sizes for sensitive teeth, whitening, deep cleaning, people who wear braces, etc. Some will change or lose color to remind you when to switch out your brush head.
Electric Toothbrush Cons
Cost
With some brush costs running into the 3-digit range, consumers may bristle at the mere thought of an electric toothbrush (and the expense of replacement heads).
Charging
Electric toothbrushes run either on batteries or on a charge — and if you're traveling or fresh out of AAs, this may mean having to go back to your standard toothbrush temporarily.
Easily breakable
Electric toothbrushes can be extremely fragile — one drop to a tile floor can severely damage or ruin it.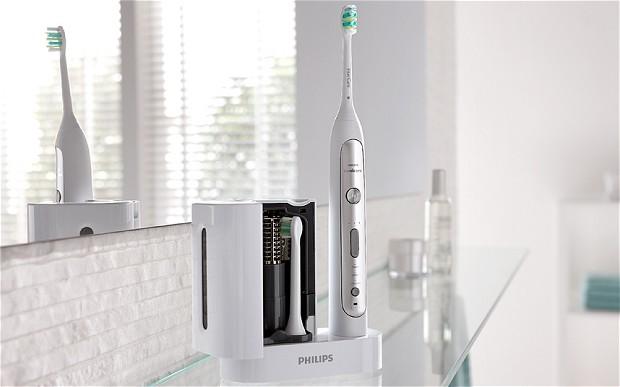 Are These Features Worth the Expense?
Some electric toothbrush features may seem gimmicky, while others can drastically help one improve their dental routine.
Timers
Most electric toothbrushes boast built-in timers to ensure that you brush for the recommended time (generally, two minutes) — something we might all skimp on when handling a manual brush in our mouths. Some brushes (like the Philips DiamondClean) come with a quadrant pacer, pausing every 30 seconds over the 2-minute brush time to alert users to spend equal time on their upper and lower, inner and outer rows of teeth.
Pressure Sensors
Several models in the Oral-B line of electric toothbrushes come equipped with pressure sensors that will tell you if you're brushing too hard, a helpful feature for people who may suffer from dental erosion or gum recession from overly vigorous brushing.
Cleaning Modes
Others allow you to toggle through a series of cleaning modes that may offer little benefit apart from increasing or decreasing the intensity of the brush speed. Cheaper electric toothbrushes with a single, 2-minute mode may be all you need.
SEE ALSO: Save While You Shave: A Complete Guide to Electric Razors
Warranties
Apart from physical features, many rechargeable (not battery operated) brushes come with warranties to protect against breakage.
Other Health Claims
Some premium-level electric toothbrushes offer features that might make consumers skeptical, especially when they involve paying more. These include UV light sanitizers that purport to kill germs on your brush head; plush travel cases with USB-charging capacity; and even Bluetooth capabilities to sync your brushing with your mobile phone.
Our Top Picks
Philips Sonicare DiamondClean ($219.99)
A wireless charging stand, five cleaning modes, three brush heads and a sleek, matte black finish are just some of the features in Philips' top-of-the-line DiamondClean range. But how well does the brush make your pearly whites whiter? Philips purports that the brush's 31,000 strokes per minute offers four times more surface contact and 10 times more plaque removal, which may vary according to user.
I have an older version of the DiamondClean brush (with a charging glass instead of wireless stand), and I've always been impressed with the brush's long (3-week) battery and brush head life, quiet operation and thorough cleaning ability, even in basic "Clean" mode. Surprisingly, the USB charger/travel case is one of those features that seemed unneeded at first, but comes in quite handy. While there's no cell phone syncing or pressure sensors on this brush, they aren't missed.
Oral-B Black 7000 ($199.99)
Sort of the world's first smart toothbrush, the Bluetooth-enabled Oral-B Black 7000 is Braun's response to the sonic-powered DiamondClean, allowing you to sync your brush with the Oral-B app on your phone for real-time feedback, where you can monitor and track your brushing habits. Here, you can gauge if you've been spending too much or too little time on each quadrant, or when to apply more or less pressure.
Versus the Philips above, the Oral-B Black 7000 comes with four different brush heads and six cleaning modes to suit different brushing needs. Some reviewers have praised the brush for offering this type of built-in variety, since a single change of mode or brush head is like trying out a completely new toothbrush. Braun purports that the brush oscillates up to 800 brush movements per second.
Emmi-dent 6 Ultrasound ($189)
This ultrasound toothbrush boasts 84 million ultrasound vibrations via an embedded microchip, cleaning teeth and gums more thoroughly, and "destroying bacteria and germs where bristles can't reach."
The lone toothbrush sold by Emmi-dent, the company coins its proprietary "nano-bubble" technology as being able to reach between the smallest crevices that can help prevent and reverse gum disease, and the inflammation and pocketing that may occur. Though it comes without most of the bells and whistles on most Philips and Oral-B brushes, the Emmi-dent may be a better choice if you're seeking a gum-sensitive, non-abrasive mode of brushing.
Waterpik Complete Care ($99.99)
A water flosser and electric toothbrush in one, the Waterpik Complete Care combines all the benefits of irrigation flossing with a premium brush with two sonic head speeds, four brush heads and a quadrant timer to get your teeth and gums looking and feeling healthy. The flosser portion offers up the variety of five tip heads and controllable reservoir pressure that promotes better gum health — and for some people with gum issues, may be more effective than traditional dental floss. We like the compact design of the Complete Care, perfect for bathrooms with limited counter space.
And at just $30 more than Waterpik's top-of-the-line flosser, the additional sonic toothbrush comes in at next to nothing compared to other, more basic brushes in its class.
Oral-B Vitality / Philips Sonicare Essence ($23.99 / $24.95)
If you'd prefer a no-frills electric toothbrush to transition out of manual toothbrush land, Oral-B's and Philips' entry-level brushes, the Vitality and Essence, suit anyone's budget and dental habits. Both brushes come with one simple cleaning mode and 2-minute timer to make brushing easy, simple and ergonomic for adults and kids alike. The only choice you'll need to make between the two is your preference for brush head type — both great options until graduating to higher-end models from either brand.
An electric toothbrush can come with a big upfront cost, but consider your dental issues and your budget before making a purchase. But with the right brush in hand, your teeth — and your finances — will thank you. Just remember to never skip flossing!
---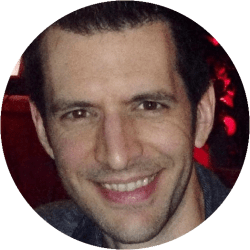 DealNews Contributing Writer
Paul Sisolak is a freelance writer who covers a wide range of topics, including personal finance, automotive reviews, travel, news and trends, entertainment, and education. He has written and reported for U.S. News & World Report, Business Insider, Huffington Post, CNN Money, StudentLoanHero.com, and GOBankingRates.com.
DealNews may be compensated by companies mentioned in this article. Please note that, although prices sometimes fluctuate or expire unexpectedly, all products and deals mentioned in this feature were available at the lowest total price we could find at the time of publication (unless otherwise specified).