The App That Pays You to Unlock Your Phone Has Changed, and It's a Bummer
The vast majority of free Android apps are supported by advertisements. Generally, these annoying ads lurk in the corner of your device and are ugly reminders that nothing is ever really free. But what if there was an app that would pay you for having those ads on your screen? Would you be more likely to click on them?
Enter Locket, an Android app that displays ads on your smartphone's lock screen and pays a penny every time you swipe to unlock your phone — regardless of whether you interact with the ad. Since this almost sounds too good to be true, we decided to take a closer look at Locket to see how it works exactly, and then we took the app for a test drive. Did we become fabulously wealthy while checking Facebook, answering email, and sending texts? Read on to find out!
Update: Unfortunately, Locket announced that it will be changing the terms of how it will pay users that have activated the app on their phone. See our update at the very end for how this effects what you can earn, going forward.
How Locket Can Earn You $263 in a Year
Locket, which is still in beta, launched on July 18 with a simple premise: place ads on an Android device's lock screen and give users a penny for every unlock. Once you've installed the app, you can "wake up your phone and you'll see [the] Locket screen instead of your default lock screen," the app's FAQ explains. "Swipe the blue circle left to engage with the ad. Or swipe right to unlock your phone like you always do. Either way, you get paid." You also get $1 for every friend you refer to the app, although that feature may disappear in the future. You can open the app at any time to see a running tally of your accumulating wealth.
Currently, users are capped at three paid unlocks per hour, which, according to Engadget, could earn you $262.80 in a single year, assuming you "unlock your phone's screen three times each hour, 24 hours per day, 365 days per year." This also assumes that you don't need to sleep, and that the app is working perfectly (but more on that later). Once you've earned $10 or more, you can "cash out" from the app, sending the funds to your PayPal account.
Users who are concerned that their lock screen will become flooded with flashing ads begging them to "Try this one weird trick!" can rest easy, as the Locket developers have stated they want the lock screen ads to be pleasing for the user. "What we're trying to do is change the perception people have towards ads," Locket co-founder Yunha Kim said in an interview with TechCrunch. "On mobile, ads suck right now. But our ads are different because they're beautiful and they actually reward you for your glances." According to the article, the app's team carefully scrutinizes its advertisers, and notably has rejected ads from alcohol and lingerie brands.
Locket Is Off to a Buggy Start, But Shows Promise
So what's it like using the app? According to the MediaPost's MobileInsider blog, it's kind of fun. "There is an element of pleasant surprise attached to unlocking the device because you never know what you are going to see. The images are generally pleasant and with a print ad sensibility." The main drawback to using Locket is that it offers zero security for your phone, which is arguably the entire purpose of the lock screen. Locket recommends that you "turn off your default lock screen from your phone settings for a better experience," which may turn privacy-minded users away.
But we wanted to find out for ourselves how well the app works, so I gave it a test drive — during which I found the app to be easy to use and aesthetically decent, albeit a little frustrating. I installed Locket on my Samsung Galaxy S3 just after 12:30 am ET on July 19. If I used the app diligently and with 100% efficiency, I should have $18.50 in my Locket account as of this writing. Instead, I have $7.15. Why the huge difference? While it would be comforting to think that I'm not as dependent on my phone as I thought, the truth is that the app was pretty buggy after its launch. It currently has an average rating of 3.8 on Google Play, and most of the negative reviews are due to the app's micropayment system failing, or PayPal "cashouts" failing to arrive within the promised three to five business days.
The good news is that the Locket team has been very proactive about issuing hotfixes and updates, and responding to negative feedback. And after the most recent update, the app seems to be working smoothly. Despite the bumpy start, Locket has also been met with a fair amount of success. Locket co-founder Christopher Crawford told MobileInsider that the company met its first month's goal of 10,000 downloads on the first day, and a week after launch the app already had "over 50,000 downloads with an 80% retention rate."
Update: A couple days ago, Locket announced on its blog that it will be unveiling a new pay structure as part of its version 1.1 update. "We are now removing the cap on the number of paid swipes per hour," the blog explains. "Before, you were limited to earn 3 cents per hour. Now, the first time you see a new ad every day, you are paid 1 cent. The more advertisers we have, the more you can earn." In theory, this change sounds great. In practice, however, this will likely mean a reduction in potential revenue for users. The blog post states that, at first, a user may "only see 10 or so new ads per day" while the staff attempts to attract and integrate new advertisers.
If the app is able to attract more advertisers though, then the new system could potentially be more lucrative than the old. Before the change, a user could earn, at most, 72 cents per day. Under the new system, if you see 73 ads, then you're already ahead of the game. However, as Locket openly notes, this might not happen for some time. Moreover, Locket has removed the $1 refer-a-friend bonus, but the app promise's there will be new ways to earn extra cash. This new feature is called "Earn More" and it presently refers the user to a third-party app called Aarki Offer Wall, where one can earn a few cents for installing apps or signing up for offers.
Readers, does this change of terms sour your impression of Locket, or will you continue to use it? Sound off in the comments below.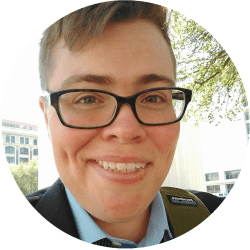 Former Senior Blog Editor
Michael added the finishing touches to most of the Blog articles on DealNews. His work has appeared on sites like Lifehacker, the Huffington Post, and MSN Money. See him rant about video games by following him on Twitter
@ThatBonebright
.
DealNews may be compensated by companies mentioned in this article. Please note that, although prices sometimes fluctuate or expire unexpectedly, all products and deals mentioned in this feature were available at the lowest total price we could find at the time of publication (unless otherwise specified).