Yes, You Can Still Be Sued for Negative Yelp Reviews
More businesses are including non-disparagement clauses in their contracts, and recently one such company sued a disgruntled customer who left a bad review.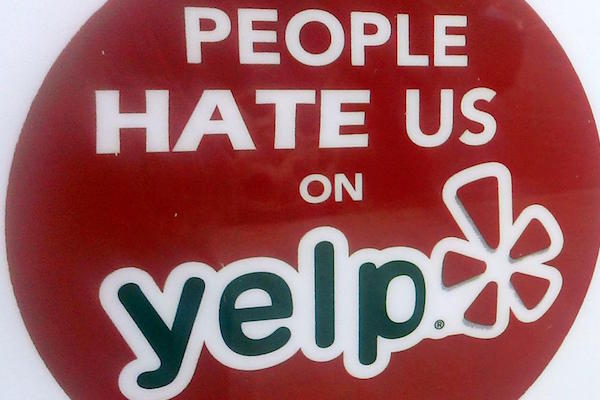 Back in 2014, we pointed out that writing a negative review of a company could indeed result in you being sued. At the time, a couple had been sued for violating a non-disparagement clause; fortunately, they won their case.
Yet now, another couple is being sued, and it's calling a lot of attention to the impact that reviews can have, and whether controlling them means controlling the right to free speech.
Protecting Businesses and Bullying Customers
We've noted before that if you're going to leave a review, particularly a less-than-favorable one, honesty is the best policy. If you make a false claim against a business and they can prove it, it's a pretty solid case against you for libel.
However, if you have a legitimately negative experience with a business, you should still be able to report that in a review. That's what sites like Yelp are for, to report the good as well as the bad. The problem is that non-disparagement clauses are becoming more and more popular.
SEE ALSO: Store That Fined a Shopper for a Bad Review Now Must Pay $306K in Damages
Some businesses want to use these clauses as intended, to prevent customers from blindly bashing their company. Still, many other businesses are using these clauses as a way to strike back against any negative review written about them, no matter how true it might be. That could mean trying to make a deal in which the customer receives a refund for removing the review. Or, like in this case, if the review isn't removed, the customer is sued.
One Negative Review, Two Lawsuits
Earlier this year, Michelle Duchouquette and her husband Robert were sued by Prestigious Pets, a pet-sitting service in Dallas, Texas. Last fall, the Duchouquettes hired the company to watch their two dogs and a pet fish for a few days while they were out of town.
Michelle was not happy with the service, or with how certain aspects were handled after their return. And because of that, she did what most people these days do — she took her complaints to the internet. She left an in-depth 1-star review on Yelp, spelling out her misgivings and even acknowledging that the company had done some things right.
In response, Prestigious Pets owners wrote their own reply to her review on Yelp. Owner David McWhorter then sent Michelle a cease and desist directing her to remove the review. When it remained on the site, McWhorter decided to sue, citing the reason as "intentional misrepresentation and fraud by omission." The McWhorters were seeking just under $7,000, stating that Michelle had violated the non-disparagement clause in her contract. Yet after a local news report, the small claims court suit was dropped, and another larger suit was filed to take its place. Currently, Prestigious Pets is seeking damages up to $1 million.
It should also be noted that a large part of the Prestigious Pets non-disparagement clause was apparently copied and pasted from a company named Kleargear. When Kleargear tried to sue a couple for a negative review, the judge ruled in favor or the customers. Kleargear was ordered to pay $306,750 to them for damages.
Non-Disparagement Clauses Threaten Free Speech
Many of those fighting against these non-disparagement clauses are vehement that customers are having their right to free speech infringed upon. These companies are threatening customers with lawsuits and other measures if they write a negative review. Some even refer to it as a kind of online bullying.
"Yelp exists to empower and protect consumers, which is why you should know this business has issued legal threats and/or taken legal action against reviewers for exercising their free speech."
These non-disparagement clauses are being compared to gag orders. Senator Brian Schatz, who is a supporter of the Consumer Review Freedom Act, says that "non-disparagement clauses stifle consumer speech by silencing fair criticism in public forums, particularly on websites." The Consumer Review Freedom Act is purported to allow business owners to take legal action against reviewers who make dishonest claims, but it would also prohibit the kinds of dishonest business practices that lead to these kinds of lawsuits.
Yelp Stands With the Customers in This Case
Recently, Yelp began warning reviewers when businesses have threatened legal action in response to negative reviews. Business pages like that of Prestigious Pets now carry a "Consumer Alert: Legal Threats to Reviewers" box with a statement from Yelp.
The statement reads: "Yelp exists to empower and protect consumers, which is why you should know this business has issued legal threats and/or taken legal action against reviewers for exercising their free speech. If your review accurately describes your firsthand experience, you have a First Amendment right to express your opinion on Yelp."
Readers, have you come across a non-disparagement clause as a customer before? Do you feel that you can't be honest when reviewing businesses that have such clauses? Let us know in the comments below!
---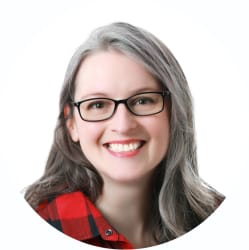 Senior Staff Writer/Consumer Analyst
Julie's work has been featured on CNBC, GoBankingRates, Kiplinger, Marketwatch, Money, The New York Times, Real Simple, US News, WaPo, WSJ, Yahoo!, and more. She's extolled the virtues of DealNews in interviews with Cheddar TV, GMA, various podcasts, and affiliates across the United States, plus one in Canada.
DealNews may be compensated by companies mentioned in this article. Please note that, although prices sometimes fluctuate or expire unexpectedly, all products and deals mentioned in this feature were available at the lowest total price we could find at the time of publication (unless otherwise specified).