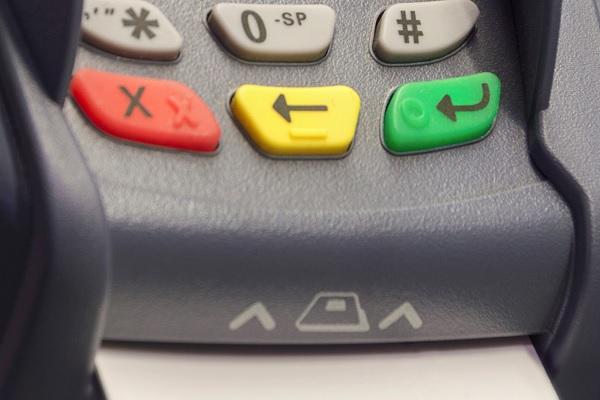 At what price comes security? As the troubled rollout of chip-enabled card readers reaches its 1-year mark, a Michigan business owner is asking his customers that very question. If they want to use Roger Foutch's new card readers, they'll be paying a 3.75% service fee.
As we documented back in May, the onboarding of the new card technology — touted as being more secure than the old swipe method — has hit its fair share of problems. We cited Credit.com's numbers that indicated each new reader could cost businesses as much as $500. Foutch claims the software updates, which allow him to offset card processing fees from the business onto the customers, cost him thousands of dollars.
SEE ALSO: Why Stores Still Won't Accept Your Chip Card (and What You Can Do to Pay Safely)
Although this story is unique to a small area in Michigan, we wanted to get readers' thoughts on this. Would you be willing to pay a small fee for the security and convenience of paying with chip cards? Would you rather stores just skipped chip-and-PIN and simply adopted alternative payment methods like Apple Pay and Google Pay? Sound off in the comments below!
---