Put on the items in our roundup of the week's best women's winter accessories and ward off winter's biting chill. Score gloves that are touchscreen-friendly, an incredibly soft scarf, and more.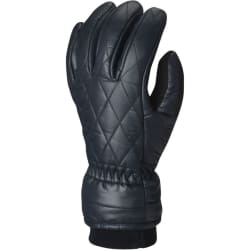 Mountain Hardwear Women's Thermostatic Gloves
Store: REI
Price:

$31.73


Shipping:

In-store pickup,

or $5.99 s&h
Lowest By: $33

These thermostatic gloves are designed to keep your hands feeling toasty on wintry days. They're quilted nylon so they're made to be durable, and they're packed with lightweight insulation to keep you from losing the feeling in your fingers. Even better, they're made with conductive stretch fleece, meaning you can use your touchscreen devices without taking the gloves off. They're available in sizes S or L.




Columbia Women's Kruser Ridge Softshell Gloves
Store: REI
Price:

$22.73


Shipping:

In-store pickup,

or $5.99 s&h
Lowest By: $5

These softshell gloves will give you an edge over everyone else in a snowball fight. They're wind- and water-resistant to help you keep creating snowy ammo when your opponents are ready to surrender from frozen fingers. Plus, they have touchscreen fingertips, so you can use your devices without exposing your hands to that below-zero windchill. They're available in sizes S to XL.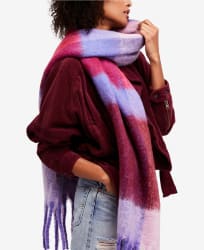 Free People Women's Cameron Plaid Fringed Scarf
Store: Macy's
Price: $28.99 EXPIRED
Shipping: $10.95 s&h, or free shipping with purchase of a beauty item
Lowest By: $9
Expiration: January 28

Ward off winter's chill with this soft plaid fringed scarf. It's long enough to loop in a variety of fashionable ways, and comes in several colors (Purple pictured). Treat yourself to a beauty item (they start at $3) to bag free shipping; otherwise, shipping adds $10.95. The scarf measures 79" x 21".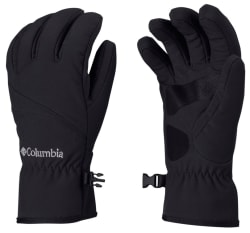 Columbia Women's Phurtec Fleece Gloves
Store: Columbia
Price: $24.90 EXPIRED
Shipping: Free shipping via Greater Rewards
Lowest By: $15
Expiration: January 26

Tackle all your outdoor winter activities with ease when you wear these fleece gloves. They have an abrasion-resistant palm, and are water- and stain-repellent. Choose from Black or Chalk in most sizes from S to XL.

Not a Greater Rewards member? It's free to sign up.