Wireless Carriers Are Offering a Free iPhone 7 With Trade-In
Do you have a paid-off iPhone 6 or 6s? Then you may be eligible to receive the iPhone 7 for free. Be careful about restrictions though.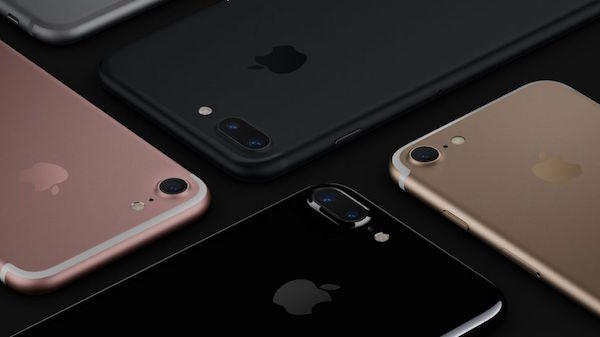 Those who just can't wait to upgrade to the newest iPhone are in luck — starting today, all the major carriers are offering some kind of deal where customers can score the 7 for free, and the 7 Plus at a hefty discount.
If you haven't traded your old iPhone for cash yet, you can take advantage of some pretty sweet offers. However, like you've always heard, "nothing in life is truly free." There are a few catches you need to be aware of before you preorder that new iPhone.
Trade In Your Fully-Owned iPhone 6, 6s, 6 Plus, and 6s Plus
At T-Mobile, Sprint, Verizon, and AT&T, you can trade in your paid-off iPhone 6, 6 Plus, 6S, or 6S Plus (as long as it meets the carrier's requirements) and score an iPhone 7 32GB for free. You must sign up for a 24-month installment plan (AT&T will also allow you to sign up for a 30-month plan), and if you cancel your service, you will owe the remaining balance on the device. You'll have to pay for the first few monthly installments on the device, after which you'll be reimbursed and the monthly installments will be credited on your bill. You'll also have to pay taxes and standard fees up front, neither of which are reimbursed.
T-Mobile: Requires Unlimited Plan
Although the offers are similar in nature, each carrier seems to have put its own twist on it. T-Mobile is charging $100 more per tier for additional memory variants. However, you can also score the iPhone 7 Plus 32GB for $120 when you trade in one of the above models. If you have an iPhone 5, 5c, 5S, or SE that's fully-owned, you can still score the 7 and 7 Plus at a hefty discount. After trading in your older device, the 7 will be $250, and the 7 Plus will be $370.
However, T-Mobile also requires new or existing customers to purchase the iPhone 7 on the ONE plan. If a customer is on an older plan, they must switch to ONE in order to take advantage of the offer. The good news is that ONE provides unlimited talk, text, 4G LTE data, streaming video and music, travel abroad and GOGO. The bad news is that for those that are still on T-Mobile's older and cheaper plans, like the Simple Plan, this offer isn't going to save them much.
The ONE plan starts at $70 per month. And if you trade in an iPhone 6 or newer, your monthly credits are around $27 for the phone. In the end, if you were on something like T-Mobile's Simple Plan (which was $50 per month) you're still going to be paying an extra $20 per month, just to have the iPhone 7.
Sprint: Trade in an iPhone or a Samsung Galaxy S7 or S7 Edge
Sprint's twist is that it's only taking the iPhone 6 and newer models for Apple, but it's also taking the Samsung Galaxy S7 and S7 Edge as trade-ins. It's also providing customers with the iPhone 256GB model at the price of the iPhone 128GB model when they purchase online. All of Sprint's current plans are eligible for this offer, including its promotion of 50% off for customers who switch from other carriers. This is also the only carrier that we've seen explicitly state the offer doesn't apply to backorders.
Verizon: Older Trade-ins Can Still Get a Discount
Verizon is also purportedly providing customers who want to trade in an iPhone 5, 5c, 5S, or SE with a $400 credit towards a new iPhone 7. However, it's also been reported that Verizon is providing those switching from Android to iPhone up to $300 on their trade-ins.
AT&T: Offer Requires Signing Up for the Next Plan
AT&T is the most restrictive of all the carrier offers. Unlike its biggest competitors, Verizon and T-Mobile, the only eligible trade-ins at AT&T are iPhone 6, 6 Plus, 6s, and 6s Plus fully-owned and in good working condition. Plus, in order to snag that free iPhone 7, customers must sign up for an AT&T Next plan with qualifying wireless service that is at least $50 per month. This offer is not an AT&T Next upgrade offer, and is not eligible for any extra discounts on the iPhone.
Tax on the full retail price is due at the time of sale. Depending on your store, you might have to complete the trade-in and new purchase in one transaction. As usual, should you end your service before the 24 or 30 months are up, you'll be charged the full remaining balance on the device. Other fees, including a deposit, may also apply.
These Are the First Such Trade-In Offers We've Seen From Carriers
There are always notable carrier trade-in deals on iPhones at some point in their lifespans, but they usually pop up months after release. Usually these deals also involve netting shoppers a credit towards a newer model, or a BOGO free offer if they're lucky. We were unable to find evidence of such one-for-one trade-in promotions like these in the past, and certainly not at the time of launch of the newest iPhone model.
Last year, all the major carriers offered trade-in deals but nothing of quite this caliber. For those with an eligible trade-in, Verizon provided a $200 gift card and a $100 bill credit and AT&T offered up to $300 for older models. In either case, these were only worth it if your phone was worth less than $300.
If You Want to Upgrade Every Year, You Might Want This Plan
While these are probably the best trade-in offers we've seen from carriers for any new iPhone, ever, customers probably shouldn't expect this to be a yearly occurrence. If you're an iPhone enthusiast who wants to be able to upgrade every year to the newest model, it could be worth it to look into a new program being offered by Apple. Check out the iPhone Upgrade Program, which isn't free, but does enable you to grab the newest model every year.
Readers, will you take advantage of these deals to snag the new iPhone 7? Or will you wait for the price to drop? Let us know in the comments below!
---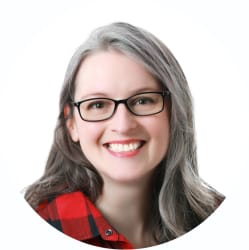 Senior Staff Writer/Consumer Analyst
Julie's work has been featured on CNBC, GoBankingRates, Kiplinger, Marketwatch, Money, The New York Times, Real Simple, US News, WaPo, WSJ, Yahoo!, and more. She's extolled the virtues of DealNews in interviews with Cheddar TV, GMA, various podcasts, and affiliates across the United States, plus one in Canada.
DealNews may be compensated by companies mentioned in this article. Please note that, although prices sometimes fluctuate or expire unexpectedly, all products and deals mentioned in this feature were available at the lowest total price we could find at the time of publication (unless otherwise specified).