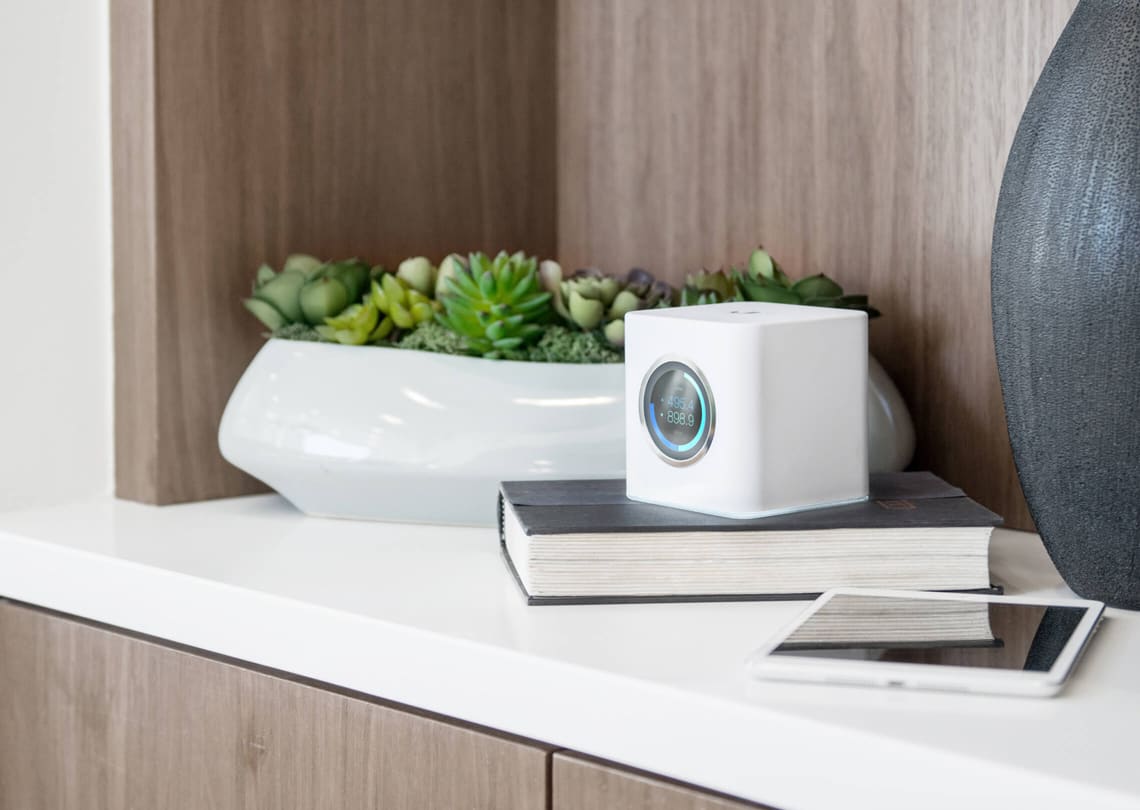 Ubiquiti AmpliFi may be a mouthful to say, but this whole home WiFi system could give you the wireless coverage you need. We tell you about this system's hardware, pricing, and drawbacks.
What Is Ubiquiti AmpliFi Mesh WiFi?
Ubiquiti's AmpliFi HD is the goliath of mesh WiFi systems. If you need wireless in every single corner of your 20,000 square foot mansion, Ubiquiti AmpliFi can help. It claims the highest WiFi range of any brand we looked at. You can expect to pay $340 for an AmpliFi mesh WiFi system with one base station and two super mesh points.
Ubiquiti's AmpliFi HD is the goliath of mesh WiFi systems. You can expect to pay $340.
The Ubiquiti WiFi router is an elegant cube that displays network performance stats. Each candle-like MeshPoint has small LEDs you can use to optimize antenna position for best performance. But the nodes are 2-piece, magnetically bound assemblies; if you have kids who like taking things apart, you may want to put the MeshPoints out of reach.
Is Ubiquiti AmpliFi Worth It?
Ubiquiti seems to deliver on its impressive range claims, but there's one major problem: AmpliFi mesh nodes appear to be hardware-locked to the routers they're sold with. Want to pair a router with a node you got on eBay? No dice. Hopefully, this will be addressed in a future firmware update.
SEE ALSO: What Is Netgear Orbi WiFi?
Are you thinking about another mesh WiFi network? Then check out our guides on Google Wifi, Netgear Orbi WiFi, and Eero WiFi.
---