WiFi in Your Whole House: Everything You Need to Know About Mesh WiFi and More
Dealing with WiFi dead zones? Check out all our WiFi guides, so you can understand mesh networks and other wireless solutions.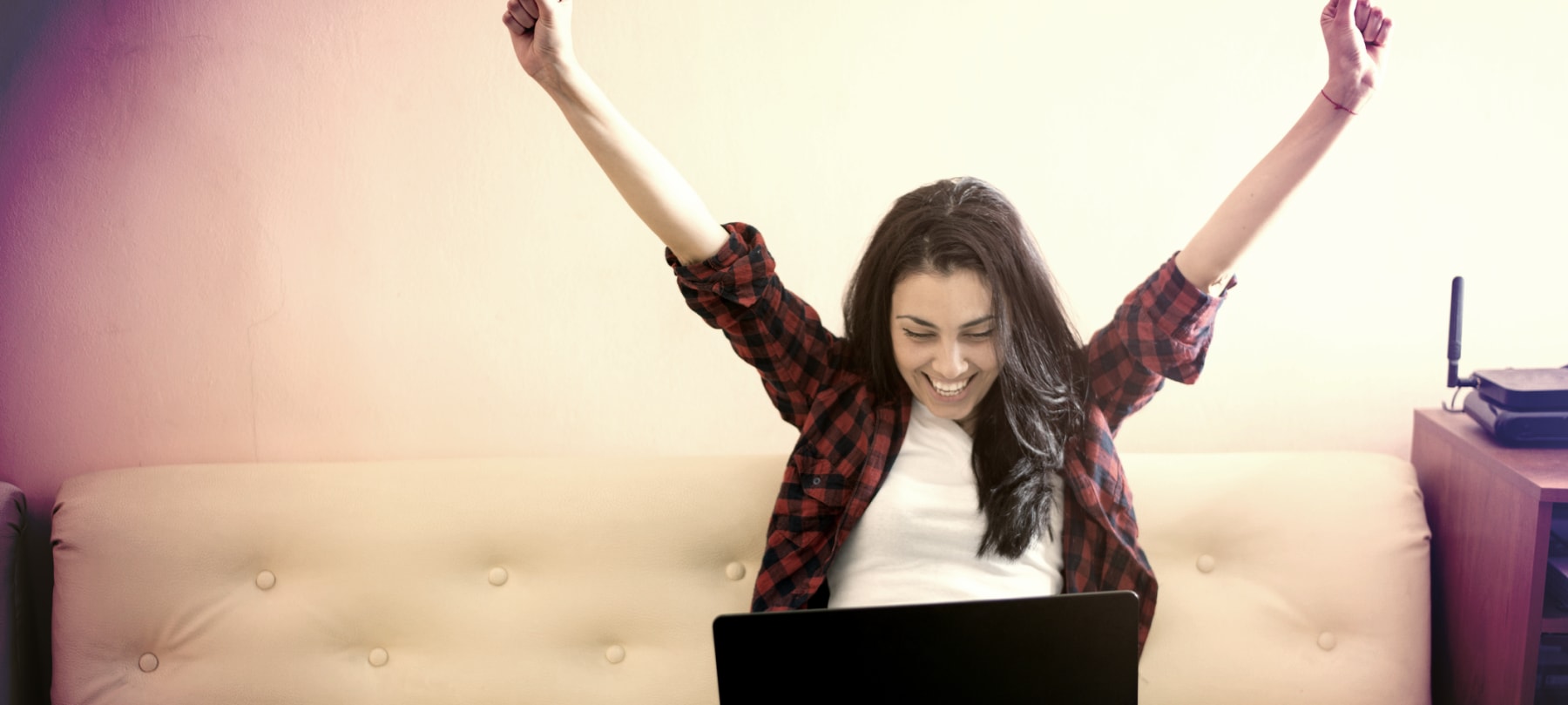 Wireless routers are essential to the modern home, but what if yours can't blanket the whole house with WiFi? It might be time to invest in a wireless range extender, or even a fancy mesh WiFi system!

A variety of wireless devices exist at every price point. We've taken a deep dive into the world of WiFi networking to help you make the right decision, no matter your budget and needs. So check out all our guides to mesh WiFi systems, WiFi extenders, and other whole home WiFi solutions.


How Much Does a Mesh WiFi Network Cost?

Mesh WiFi is a single wireless network spread over multiple devices. It goes by different industry names — you might see "whole home WiFi," TrueMesh, or EasyMesh.
WiFi extenders, on the other hand, often create two different networks and force you (or your phone, or your tablet, or your home assistant...) to choose whether to connect to your router or the extender. Additionally, extenders with only one built-in radio can seriously decrease your bandwidth as they pass traffic from point to point. Mesh topology creates one giant network with neither of these downsides.
Unfortunately, this tech isn't cheap. Read on to
see if a mesh WiFi network is right for you
.
If you've got problems with multiple WiFi dead/slow zones, a mesh network could be your solution. But if you're fixing a single dead spot, using a mesh network is like killing a fly with a nuke.

If you've got problems with multiple WiFi dead/slow zones, a mesh network could be your solution. But with so many mesh WiFi systems to choose from, it can be tough to decide on the best mesh router for YOU.

Some companies only sell systems with identical nodes, like

Google Wifi

. Other systems have an optional base station/satellite setup. Base stations (and Google Wifi pucks) have Ethernet ports, so you can plug in

printers

or other Ethernet-enabled devices. Satellite nodes tend to lack Ethernet ports — but they're cheaper.

Click here to learn more

.



A mesh WiFi system could provide you with a totally different wireless network than what you've had before. We're talking greater reach, better signal, and even faster speeds. It's a bit of an investment — more so than a simple WiFi extender — but if it means your wireless issues disappear, the cost could be well worth it.

And if your home is already wired for Ethernet, you can create mesh WiFi access points by plugging Ethernet-enabled nodes into your wired ports.



Orbi is Netgear's mesh WiFi hardware brand. You can choose from a few different Orbi
routers
and satellites, depending on whether you need indoor or outdoor nodes, or if you'd like a smart speaker integrated into your mesh node.
Netgear is the only mesh WiFi system we've seen with an outdoor node, the RBS50Y. Sticker shock alert: The outdoor node will likely cost you around $350! Netgear also sells one Orbi satellite that plugs into a wall socket like a night light, if space is lacking in your setup.
Check out our guide to learn more
.

If you've been researching mesh WiFi networks, you've probably come across Google Wifi. With its affordable pricing and easy setup, it's plain to see why experts like this home WiFi system. But is Google Wifi right for you?
Google only sells a single piece of hardware, and each of these hockey puck-shaped Wifi nodes includes two Ethernet ports — one for your cable modem, and the other for a wired device or Ethernet network. To learn more,
check out our Google Wifi guide
.
Google Wifi's hockey puck-shaped devices are exceptionally priced, well-reviewed, and (according to those reviews) easy to set up and manage through the system's mobile app.

Ubiquiti's AmpliFi HD is the goliath of mesh WiFi systems. If you need wireless in every single corner of your 20,000 square foot mansion, Ubiquiti AmpliFi can help. It claims the highest WiFi range of any brand we looked at, though you could pay a steep price to get it.

And while Ubiquiti AmpliFi may be a mouthful to say, this whole home WiFi system could give you the wireless coverage you need. Learn about this system's

hardware, pricing, and drawbacks here

.



Homes constructed with dense materials like metal, concrete, plaster, and brick could contribute to wireless signal loss. But while a WiFi extender is an easy solution, it might not be the one for you. If you live in a larger home that's older, with a closed-off floor plan, or even just multilevel, a WiFi mesh network may be your best bet.

Before upgrading to a whole home WiFi system, check the age of your router. Is it a previous-generation 802.11n model? You could be fine just upgrading to a newer 802.11ac router. That's what most modern households require to meet their wireless needs. If your router is current, then general slowness could be caused by your cable modem.



Amazon
-owned Eero has consistently updated their products, and this mesh WiFi system has been lauded for
its powerful network controls
. However, some reviews say the coverage area and
speeds
can be lacking.
And while Eero's mesh home WiFi system is compatible with Alexa devices, is it worth the $399 price tag? Our guide covers the
basics about Eero WiFi
that you need to know.

Need some quick facts about a particular WiFi device?
Learn the answers to questions
like these:
Do you need mesh WiFi?


What is Google Wifi?


Do you need a WiFi extender, booster, or repeater?


Where should you put your router?
Though wireless devices can work in different ways, most retailers use the terms 'extender,' 'booster,' and 'repeater' interchangeably. Some guides even assert that these terms all refer to the same thing.

A wireless repeater is kind of like having two routers in one. If you're using a single-band repeater, this means you'll experience a 50% bandwidth loss. This is because the same channel is being used to receive and transmit the data.

However, dual-band repeaters designate one channel for users and one for communicating between devices. While you'll still see some bandwidth loss, it's less than what you'd get with a single-band repeater.

If your home's wireless coverage is inconsistent, a WiFi repeater might solve the problem.

Check out our wireless repeater guide

to find out what these devices are, how they work, and if they differ from WiFi extenders and boosters.



Though WiFi boosters, extenders, and repeaters can work in different ways, most retailers seem to use the terms interchangeably. In fact, there doesn't seem to be a solid definition for a WiFi booster, and WiFi repeaters and extenders tend to be synonymous.

Don't worry about the name so much — instead, focus on the specs of your wireless device. That's how you'll be able to determine if it'll serve your needs.



A wireless range extender picks up your existing WiFi at a location that provides a good connection. Then it rebroadcasts its own signal, and therefore
improves the quality and speed of WiFi connections
in its range.
Keep in mind that a WiFi extender can't make your network reach much beyond the existing coverage area. Want to know more?
Check out our WiFi range extender guide
.

Think about whether you need a desktop WiFi extender, or if a simple plug-in model will suffice. Plug-in WiFi extenders can easily cost less than $50 — or just half that on sale. But even the best WiFi boosters are usually priced under $200.
Ultimately, you'll find a wide variety of price points when searching for the best WiFi booster. It shouldn't come as a surprise that the more expensive models will also have more features — whether that's more ports, antennas, or higher link rates. Plug-in models are on the cheaper end of the spectrum, but don't expect them to be packed with features. Before you buy, check out our guide so you can
track down the best WiFi extender for your needs
.
You can easily find a WiFi extender for under $50, but even the best devices tend to cost less than $200.

A WiFi booster is a device that's meant to amplify (or "boost") WiFi signals, thereby helping to eliminate spotty wireless in your home. Unfortunately, there doesn't seem to be a more solid definition of "WiFi booster" than that.
Although definitions are vague, experts say that a WiFi signal booster acts by
"boosting or amplifying existing signals"
in order to expand a wireless network's coverage area. Note the use of "amplify" here. According to Make Tech Easier, this means a booster can actually make a weak signal stronger. To learn more about what these devices are, how they work, and how they differ from WiFi extenders,
click here
.
Determining the best WiFi networking for your situation will give you a good idea of how much you can expect to pay.

Optimizing your home WiFi network is well worth your time, whether you're working from home or just bingeing the latest Netflix Original. We spoke with DealNews' resident IT Manager, Luke Hulsey, to see what measures you can take to
increase your WiFi signal strength at home
.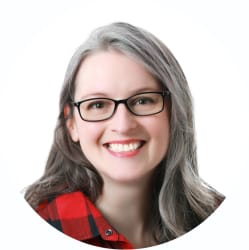 Senior Staff Writer/Consumer Analyst
Julie's work has been featured on CNBC, GoBankingRates, Kiplinger, Marketwatch, Money, The New York Times, Real Simple, US News, WaPo, WSJ, Yahoo!, and more. She's extolled the virtues of DealNews in interviews with Cheddar TV, GMA, various podcasts, and affiliates across the United States, plus one in Canada.
DealNews may be compensated by companies mentioned in this article. Please note that, although prices sometimes fluctuate or expire unexpectedly, all products and deals mentioned in this feature were available at the lowest total price we could find at the time of publication (unless otherwise specified).