Why You Should Sell Your Samsung Galaxy S5 Before April
The resale value of the Samsung Galaxy S5 will drop quickly once the recently-announced S6 is available, so you might want to sell it soon to get the highest value possible.
Samsung is set to release the new Galaxy S6 smartphone on April 10, meaning owners of the Galaxy S5 may want to sell their phones soon. The best time to sell would have been before February's announcement of the new model, but it's not too late to get the best price possible.
S5 to Lose Value Faster After S6 Release
Prices for used Galaxy S5s have been dropping steadily since the announcement, but electronics trade-in company NextWorth said it expects the decline to continue based on its historical data. According to them, resale prices for the Galaxy S4 declined by 15% between the announcement and launch of the Galaxy S5, and had fallen by 25% a few months after the S5's release. (Of note to owners of older Galaxy models: Prices for the S3 and even S2 declined similarly at the time of the S5's release.)
So, if you're thinking of selling your S5, now's the time. At the time of writing, NextWorth offers $86 for a used 16GB Samsung S5 for Sprint in good condition, while buyout prices for similar items on eBay start around $250. (Prices seem to be a bit higher for other carriers.)
But the S6 May Be Worth the Wait
There are many changes to the S6, so you might want to hang on to your S5 until you can actually get the new phone, despite the loss in value this delay will cause.
The new model will allow both wireless and AC charging. Also, the design is different: it has a metal body and is 6.8mm thick, slimmer than the 8.1 mm polycarbonate S5. Screen resolution has also improved, from the S5's 1920x1080 to the S6's 2560x1440. It also starts with 32GB of built-in memory and upgraded processing speed, and will launch using Android 5.0 (Lollipop). The S5's heart-rate monitor and home button fingerprint scanner are still present, although the fingerprint scanner is now touch-based instead of swipe-based. Samsung has also made changes to the main camera that purport to provide better low-light photography.
Finally, it includes a 2550MAh battery. While this is somewhat smaller than the S5's 2800MAh battery, Samsung has also included an "Ultra Power Saving mode" that turns off all unnecessary functions and swaps to a grayscale display when juice is getting low.
Several features have been dropped. Most notably, the device is no longer waterproof. In addition, the battery is no longer removable, there is no MicroSD card slot, and the port is now a microUSB 2.0 port (not the microUSB 3.0 port the S5 had). The Samsung's TouchWiz software has also been streamlined, with 40% of its features removed or simplified. Samsung claims the changes will make for a smoother experience with less lag.
If you own a Samsung Galaxy S5, what are you planning to do? Will you hang tight until you can upgrade to an S6, or are you considering changing allegiance to a different smartphone? And if you're swapping, what phone has caught your eye? Let us know in the comments.
---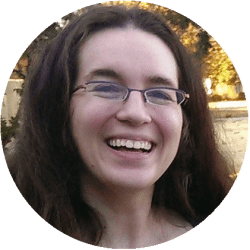 Contributing Writer
Formerly a content writer for DealNews, Erin Coduti now brings that experience to the blog team as a freelancer. Previously, she wrote for a television news station and a literary fan magazine.
DealNews may be compensated by companies mentioned in this article. Please note that, although prices sometimes fluctuate or expire unexpectedly, all products and deals mentioned in this feature were available at the lowest total price we could find at the time of publication (unless otherwise specified).