Why Stores Still Won't Accept Your Chip Card (and What You Can Do to Pay Safely)
Less than 40% of U.S. merchant locations are EMV-ready, due to expensive updates and a rush of stores overwhelming the industry. We'll tell you how to shop safely in the meantime.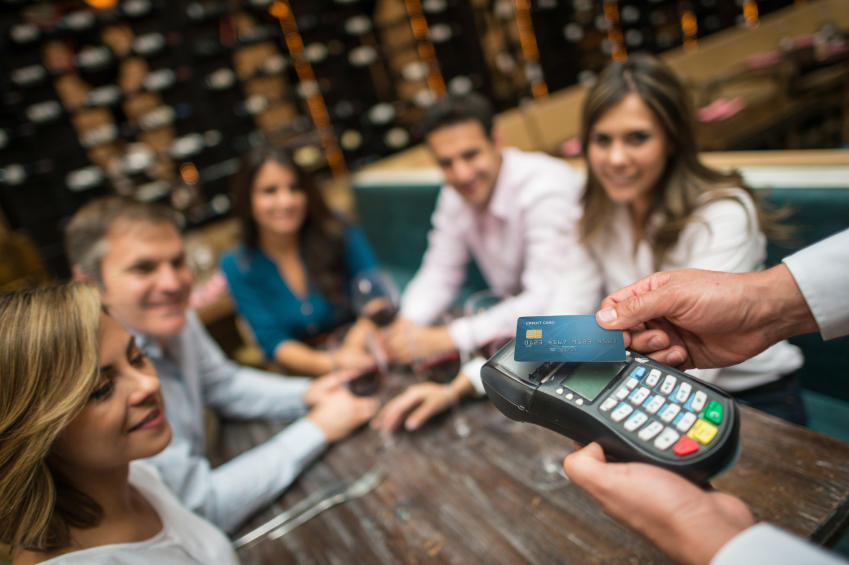 "Paper or plastic?" is usually the token question we're asked while in the grocery store checkout line. But lately, "Chip or swipe?" seems to be the query that comes up. So why don't your friendly neighborhood cashiers utter it very often?
The simple answer is many businesses still aren't equipped to accept purchases from chip-enabled debit or credit cards. Chip-embedded cards are abundant; you might even have one in your wallet. Yet chances are you're still swiping it at most registers instead of using the chip option. Even if many point-of-sale systems are set up with the new card readers, those special EMV chip card slots aren't activated yet.
Chip cards were hugely hyped last year as a secure, safer way to avoid fraud, and retailers were tasked with an October 2015 deadline to become compliant — but most of us are still waiting for them to get on board with the migration. Here's why it's taking stores so long to accept chip cards, what it means for consumers and retailers alike, and how you can shop safely in the meantime.
Hardware Costs, Software Updates, and an Industry Overwhelmed
One reason for the delay may be that outfitting an entire store with new card readers is expensive, especially for merchants without the operating budgets of Walmart or Target. Retailers may pay about $500 per new card reader, according to Credit.com. That's an expensive proposition if you've got several checkout lines to fill.
Some experts note it's not a hardware problem that's holding up the process, but acquiring new software to fully adopt EMV, which stands for Europay, MasterCard, and Visa.
Michael Moeser, director of payments at Javelin Strategy & Research, told Credit.com that once a retailer installs new card readers at its point of sale, it needs to load newly developed software or integrate new third-party software for them to work.
Then, everything needs to be certified by the different card networks, usually done in combination with the merchant's participating bank. Since many merchants want to become compliant at the same time, the certification queue has become quite lengthy, consequently causing numerous delays.
Banks are claiming retailers have taken too long to update their terminals, but merchants are alleging that banks and certification companies aren't motivated to move faster.
Still, there's a lot of finger-pointing going on. According to The New York Times, banks are claiming retailers have taken too long to update their terminals, but merchants are alleging that banks and certification companies aren't motivated to move faster to get everyone certified.
The situation has created lots of consumer confusion, too. Michelle Thornton, director of product development for CO-OP Financial Services, recently told the Credit Union Times that the EMV move has led many credit unions to receive calls from their members wondering why their cards don't work. And the credit unions say it's a merchant issue.
"The reports we're hearing from our credit unions is that it is a bit of the Wild West out there as far as what you are going to run into," Thornton said. "Merchants having it on one day, not having it on other days."
Mobile Payment Shift Further Burdens Stores
What's made things more complicated, according to Credit.com, is that many merchants are also working to adopt mobile payment alternatives and technologies, like Apple Pay or Samsung Pay, at the same time as they're trying to do an EMV rollout. These may be contributing to the EMV compliance delay.
As such, it's more than six months since the EMV rollout deadline, and we're still behind. In fact, survey results released in February estimated that less than 40% of U.S. merchant locations are EMV-ready. One theory why this number is so low is that some merchants held off getting EMV-ready until after October 1, contending that the deadline was right before last year's holiday shopping season.
SEE ALSO: Your Costco Credit Card is About to Change for the Better
Watch Out for New Account Fraud — and Conventional Card Fraud
The EMV compliance transition may be contributing to some new fraudulent activity, according to the CU Times. Since chip cards are made to reduce in-person fraud and the money-making ability of counterfeit card operations, many fraudsters shifted their efforts to new account fraud, according to according to Javelin's 2016 Identity Fraud Study. In fact, there's been a 113% spike in fraudulent incidents involving new accounts. That made up 20% of all fraud losses last year, the CU Times notes.
But it's the lack of EMV onboarding that may explain why conventional card fraud is still prevalent. Information services firm Experian found that while card breach incidents are down compared to last year, two-thirds of security incidents from credit/debit cards are still originating from old-fashioned magnetic-stripe swipes, Michael Bruemmer, Experian's data breach resolution vice president, told the CU Times. From that, he says it appears that more people haven't switched on or incorporated the EMV tech.
Two-thirds of security incidents from credit/debit cards are still originating from old-fashioned magnetic-stripe swipes.
"Merchants are starting to see counterfeit liability appear on their statements that they've never seen before," Jason Oxman, chief executive of the Electronic Transactions Association, told The New York Times. "And I do think that may be creating some frustration."
Credit.com reported that two Florida retailers filed a lawsuit in March seeking class-action status, claiming their bill for fraudulent transaction activity has increased perhaps 20 times since the October cutoff, and that the EMV delay has cost them a lot of money.
3 Tips for Safe Shopping at Stores That Aren't EMV-Compliant
Even if your card has a built-in chip, you need to take precautions when you're compelled to swipe at places that aren't EMV-ready.
Use a credit card for everyday purchases: Fraudulent credit card purchases are easier to dispute than debit card breaches. With a credit card, "I know that if fraud does happen, my own cash is not at risk," says Nick Clements of Forbes." Instead, I dispute a credit limit rather than having to wait to get my cash redeposited after an investigation."
Protect your PIN: At any point of sale, always shield the keypad when typing in your PIN; those four digits are all an identity thief may need to access your money. If possible, opt for signing for your debit purchases instead of entering your PIN. "Merchants would prefer that you use your PIN because it's cheaper for them, which is why most payment terminals are set up with a PIN prompt as a default," said an article for TIME, "but it's riskier because it gives data thieves the option of creating a fake debit card and hitting the ATM to take out your money."
SEE ALSO: 5 Simple Ways to Protect Yourself From Identity Theft
Monitor your statements: Stay vigilant and check your card statements frequently for any suspicious or fraudulent activity. It may be easy to overlook one errant purchase you didn't make, but fail to keep track, and your account could be compromised.
Be mindful of where and when you put that mag stripe into action before EMV tech becomes more prevalent. Randy Vanderhoof, director of the EMV Migration Forum, told Credit.com that 50% of point-of-sale terminals should be EMV-enabled by the end of this year; 90% should be good to go by the end of 2017.
Readers, what have your experiences been with using chip cards so far? Share your stories in the comments below!
---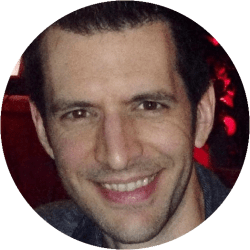 Contributing Writer
Paul Sisolak is a freelance writer who covers a wide range of topics, including personal finance, automotive reviews, travel, news and trends, entertainment, and education. He has written and reported for U.S. News & World Report, Business Insider, Huffington Post, CNN Money, StudentLoanHero.com, and GOBankingRates.com.
DealNews may be compensated by companies mentioned in this article. Please note that, although prices sometimes fluctuate or expire unexpectedly, all products and deals mentioned in this feature were available at the lowest total price we could find at the time of publication (unless otherwise specified).