Why Experts Say the TiVo Roamio Is 'The Best DVR Ever'
Last week TiVo, the company responsible for revolutionizing the DVR market at the turn of the century, unveiled its highly anticipated new Roamio line — its first product upgrade in three years. With TiVo touting its new offering as the "best DVR ever," we've took to the reviews to see if the experts agree and if, in this age of streaming services, they think consumers even need a TiVo anymore.
Sleek and Speedy TiVos
TiVo's Roamio, whose name many reviewers bemoaned for its tragic associations, comes in three versions: the base model ($199.99), the Plus ($399.99), and the Pro ($599.99). The base model is equipped with four tuners, while the Plus and the Pro each have six. The base TiVo Roamio is capable of recording 75 hours in HD, while the Plus can record up to 150 HD hours, and the Pro, 450 hours. All three models have smaller chassises than their predecessors (the Premiere line released in 2010), come with RF remotes, and feature Broadcom BCM7241-powered processors. It is the speed of these new processors that reviewers immediately noticed, with the Roamio's new HD interface loading in just a few seconds and its menu operations moving seamlessly. TiVo claims the new machines to be 2.5 times faster than the Premieres, and in its review of the Pro, The Verge agrees, saying "everything is ridiculously fast."
While both the Pro and the Plus Roamios require either a cable or FIOS account (neither satellite nor AT&T's U-Verse will work), the base model has the advantage over its more expensive brethren of working with HD antennae, making it a good choice for people looking to part ways with their cable boxes. Moreover, most reviewers see the more expensive Roamio models as all-in-one replacements for the clutter of boxes (cable, Apple TV, Roku, etc.) — even with their hefty price tags. "Roamio works so much better than a standard cable box... it's worth it even if you don't engage with all of its other features," The Verge raves. And CNET concurs: the Roamio "might be a DVR worthy ponying up for."
Accessible and Integrated Features
These new TiVos come equipped with WiFi for the first time, along with new apps for Netflix, YouTube, Spotify, and other streaming services. (As several writers complained, the TiVo Amazon Instant Video app is sorely primitive.) But in the case of the Plus and the Pro, the greatest upgrade made is the device's ability to stream live and recorded content to iOS devices. (The base model requires you to purchase TiVo Stream to do so). Currently, you can only do this over your home WiFi network, but TiVo plans to unveil out-of-house capabilities in the next three to six months, the same timeframe for bringing Android devices into the fold. While reviews of the beta version of the out-of-house streaming range from "terrible" to "fine," this feature will be TiVo's greatest selling point if the company can get it up to speed (literally).

Other standout features of these new machines include universal search (allowing users to seek out a particular program amongst a variety of content providers such as cable, Netflix, Hulu, etc.), and DIAL protocol, (which allows users to find content on a local iPhone or iPad and then upload it to a TV with the push of a button). There is also dynamic tuner allocation, which is an important feature when using additional TiVos or TiVo Minis on other TVs; as opposed to each tuner being locked to a particular device (even when that machine is turned off), as was the case previously, Roamio will assign each tuner as it's needed.

Most reviewers agree that few TV watchers will ever need the capacity of the Pro model (but even if they do, Roamios have the capability of adding an external hard drive — something not available on most DVRs), so the Plus is the way to go. And though $400 (plus a $15 per month or $500 lifetime service fee and the cost of the CableCARD from your provider) seems like a lot to pay these days for a DVR, most reviewers concur that TiVo has made a machine worth the investment. As Wired succinctly put it in response to its own query of whether or not these boxes are worth it, the answer seems to be a resonding "Yes."
---
Related dealnews Features: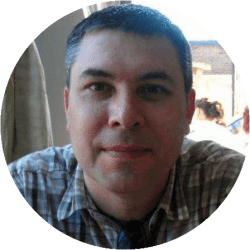 DealNews Contributing Writer
Stephen has been writing for such national and regional publications as The Village Voice, Paste, The Agit Reader, and The Big Takeover for 20 years. He covered consumer electronics and technology for DealNews from 2013 to 2018.
DealNews may be compensated by companies mentioned in this article. Please note that, although prices sometimes fluctuate or expire unexpectedly, all products and deals mentioned in this feature were available at the lowest total price we could find at the time of publication (unless otherwise specified).