Which Microsoft Surface Is Right for You?
You can currently buy the Book, the Pro 4, or the 3... or none of these. We discuss the prices, specs, and uses of these would-be laptop-killers.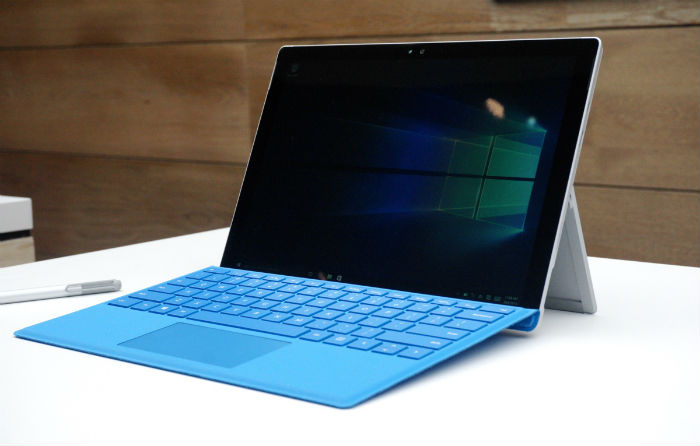 If you like the idea of a powerful, sleek tablet that boasts all of the advantages of a laptop, then the Microsoft Surface line is for you. The only question is — which model do you buy?
The original Surface tablet was launched by Microsoft back in 2012. Pitched as an iPad competitor with hybrid functionality, it doubled up as a laptop substitute with the addition of a keyboard. Though it was innovative, the original was under-powered, ran the now-discontinued Windows RT OS, and sales were poor. But Microsoft was on to something with the new form factor.
If you want a powerful hybrid tablet that can also replace your laptop, the Surface line cannot be overlooked.
Fast forward four years and Microsoft has refined the design. Now it's Apple playing catch up, with the iPad Pro series. If you want a powerful hybrid tablet that can also replace your laptop, the Surface line cannot be overlooked. In this guide we're going to take a closer look at what models are currently on offer and discuss the differences to help you find the right one for you.
What Models Are Available?
As it stands right now, you can buy the Surface Book, the Surface Pro 4, or the Surface 3. There are significant differences between each device and, to complicate matters further, they can also be configured with different processors, storage, and RAM. All of them run Windows 10, which is great for full-featured software, but lags behind iOS and Android for tablet-friendly touchscreen apps.
Surface Book: Laptop First, Tablet Second
While the rest of the Surface line takes a tablet-first approach, the Surface Book is very much a laptop first. This is the first laptop Microsoft has ever produced and it's a powerful, beautifully designed device, but the touchscreen can still be detached to act as a tablet.
Unfortunately, it doesn't come cheap. The base model is $1,499, which gets you an Intel Core i5-6300U, 8GB of RAM, and a 128GB PCIe SSD with no separate GPU. Upgrade to the top-of-the-line version for a Core i7 with an Nvidia GPU, 16GB of RAM, and 1TB SSD and you'll pay $3,199.
SEE ALSO: 11 Things You Need to Know About the New Microsoft Surface Book
The Surface Book is the biggest device in the Surface line-up with a 13.5" display that boasts a 3,000 x 2,000-pixel resolution. It's also quite heavy at 1,516g (3.34 pounds), but the chunkier keyboard reportedly gives it a more solid feel and includes an extra battery — which gives the Surface Book the best battery life in the Surface family, offering up to 12 hours of video playback. It also comes with the Surface Pen and keyboard.
Reviews have been pretty positive with 4.5 out of 5 at TechRadar, 87% at Engadget, and 7 out of 10 at Digital Trends. Everyone appreciated the design, display, and construction, but pricing and battery life cropped up as common cons.
Surface Pro 4: Portability and Power
If you want the most refined version of Microsoft's Surface line-up, then you have to look at the Surface Pro 4. Released alongside the Surface Book last October, it's a tablet first, but you can buy a Type Cover and connect it for a laptop experience.
The Surface Pro 4 starts at $899 for an Intel Core m3 processor, 4GB of RAM, and 128GB of storage. At the top end you'll pay $1,799 for the Intel Core i7, 16GB of RAM, and 256GB of storage. You'll also need to factor in the Type Cover at $130, because it doesn't come with one out of the box, though the Surface Pen is included.
The 12.3" display matches the pixel density of the Surface Book, but this is obviously a much smaller device, weighing in at 766g (1.69 pounds). That's pretty portable, but it still feels quite big and heavy for a tablet. The latest Type Cover is much improved and gives you a decent laptop substitute for when you're out and about. Battery life for video playback lasts up to 9 hours.
The Surface Pro 4 has also been positively received by reviewers, scoring 8 out of 10 at Digital Trends, 4.5 out of 5 at TechRadar, and 86% at Engadget. Everyone liked the display and the new Type Cover, but the fact that you have to buy it separately was a common complaint. There were also a few grumblings about battery life.
Surface 3: More Affordable Mostly-Tablet
The baby of the bunch is the Surface 3, which was released well over a year ago now. It's the most portable device and is very much a tablet first, though you can attach a Type Cover to create a mini laptop.
You can pick up the base model of the Surface 3 for $499, which buys you the Intel Atom x7-Z8700 processor, with 2GB of RAM, and 64GB of storage. If you want to jump up to 4GB of RAM, 128GB of storage and 4G LTE support, then it'll cost you $699. The Type Cover, at $130, and the Surface Pen, at $60, are sold separately. One bonus with the Surface 3 is that you get a year of Office 365 for free.
The Surface 3 is very much a tablet first, though you can attach a Type Cover to create a mini laptop.
The Surface 3 has a 10.8" display with a resolution of 1920 x 1280 pixels. It's not as sharp as its bigger brothers, though it will last a bit longer than the Pro 4 for video playback, offering up to 10 hours. It's lighter, as you'd expect, weighing in at 622g (1.37 pounds). It also only has a 3.5MP front-facing camera, whereas the Book and Pro 4 both have 5MP front cameras with 1080p HD video support.
The Surface 3 was fairly well received, but it's aging now. It scored 79% at Engadget, 4 out of 5 at TechRadar, and 7 out of 10 at Digital Trends. The slim design was praised, but everyone highlighted the limited performance, which is an even bigger problem more than a year down the line.
Look for Deals on Amazon, eBay
You don't have to look too far to find discounted Surface devices. You can get a couple hundred dollars off some models if you buy them from Amazon, even though Microsoft is still the seller. You'll also find other merchants on Amazon and eBay offering discounts, but make sure you check reviews carefully and find out where the device is shipping from before you buy.
SEE ALSO: Why the Surface Pro 3 Won't Replace Your Laptop
Score Bargains With Discontinued Models
Although Microsoft isn't making them anymore, the older Surface Pro 3 and other previous-gen models can still be found at some retailers; they're often heavily discounted. They'll continue to be supported for quite some time, and the new Surface Pro 4 Type Cover works with the Surface Pro 3. That could be a good bet if your budget is tight. We aren't expecting a new Surface model until next year.
Should You Buy?
Ultimately, the entire Surface line is well made, but they're also expensive. If you only need a tablet or you only need a laptop, then you'll generally get a bit more for your money by opting for a dedicated device over a hybrid.
If you don't mind paying a premium, the Surface Book and the Surface Pro 4 bridge the two form factors beautifully. Go for the Book if the laptop functionality is more important to you and the Pro 4 if portability comes first.
Readers, which Surface do you think is best for you? Let us know in the comments below.
---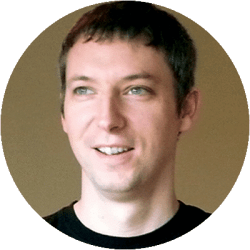 DealNews Contributing Writer
Simon is a technology journalist with a background in games development. He is fascinated by all things tech, particularly mobile and videogames, and he loves to share that passion with other tech fans.
DealNews may be compensated by companies mentioned in this article. Please note that, although prices sometimes fluctuate or expire unexpectedly, all products and deals mentioned in this feature were available at the lowest total price we could find at the time of publication (unless otherwise specified).