Dyson founder James Dyson is a clever and inventive guy. His vacuums, fans, and lighting products don't just resemble fixtures on the Starship Enterprise — they also work with amazing utility and dependability. In fact, Mr. Dyson is the inventor of something called cyclonic vacuum technology; it took him five years and more than 5,000 prototypes to nail it.
Which Dyson vacuum might be right for you? Of the 21 available, here we look at five different models and price points, taking into consideration their features, specialized uses, and overall coolness as objets d'art of cleaning. Read on to find the best Dyson vacuum for your home!
SEE ALSO: Spend More on These 10 Items Now and You'll Save Big in the Long Term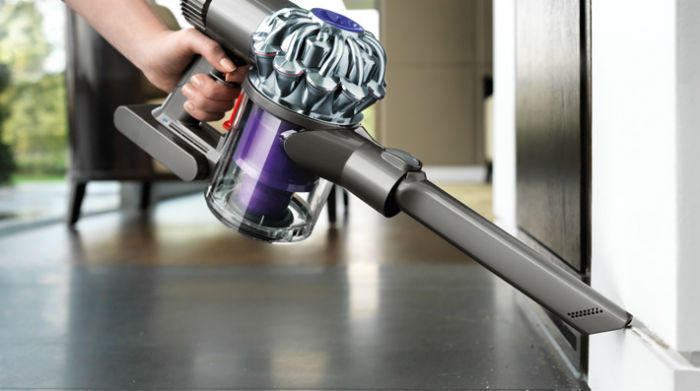 Price: $199.99
Dyson bills the V6 as "the most powerful handheld vacuum," though the suction power matches the more expensive V6 Top Dog. While that vacuum is geared more toward pet dander, the V6 Trigger is your basic, no-frills Dyson. A new fade-free battery delivers 50% more power than previous models, and you can shift into a formidable "max power" mode for six minutes.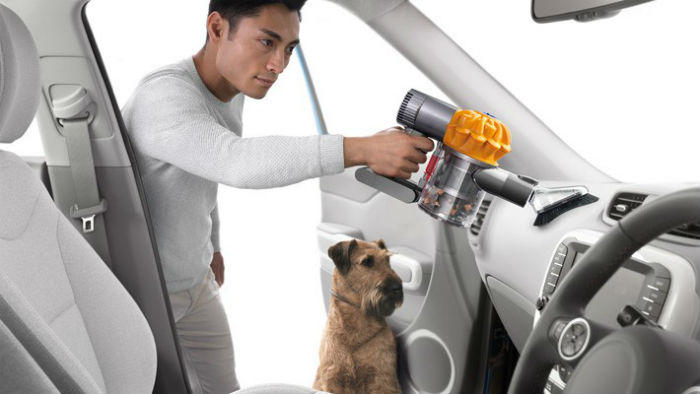 Price: $229.99
As Dysons go, the Top Dog is priced at entry level, and being targeted toward pet owners, it also functions to get rid of allergens, with extra tools for home cleaning. One possible drawback: As a rechargeable device, the Top Dog has a run time of just 20 minutes.
SEE ALSO: Here's the Scoop on Buying Cat Litter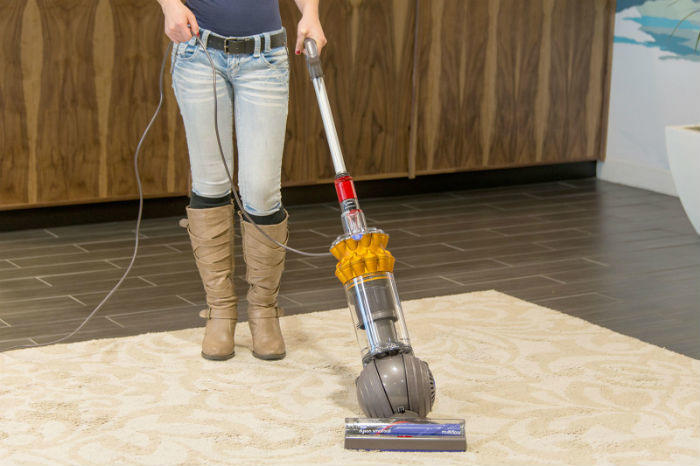 Price: $399.99
If you rent an apartment or live in a dorm, some Dysons would simply be overkill. The Small Ball comes in at a more attractive price point, weighs just above 12 pounds, and has a cord length of about 10 yards. Attach a hose and you can reach up to 42 feet, which is 25% longer than previous models. That's just about long enough for your slothful undergrad to clean the room while loafing on his bed.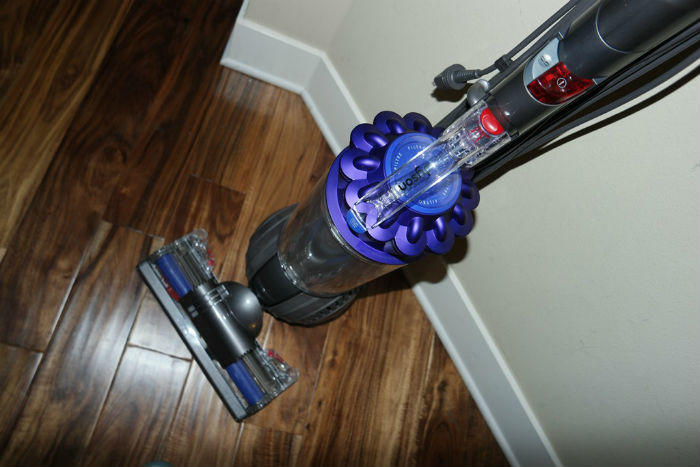 Price: $499.99
Dyson's upright vacuum cleaners resemble a bowling ball on a stick, but there's nothing silly about the Ball Animal's performance. Its suction power is fairly massive — it's among the strongest of the Dyson models — and the vacuum comes with four tools that can handle stairs, small spaces, difficult angles, and dirt wedged into the couch.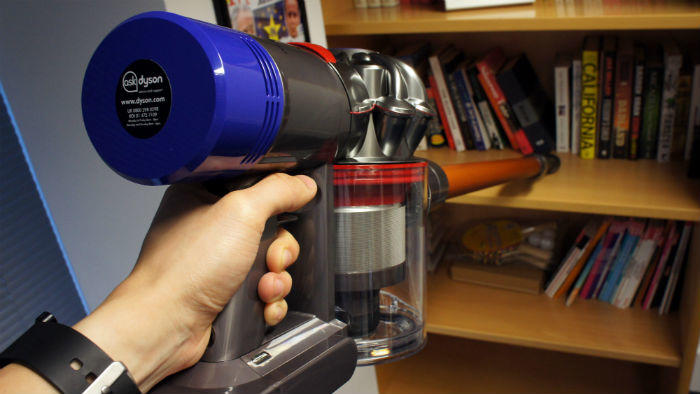 Price: $599.99. V6 cordless vacuums run from $299.99 to $499.99.
It's one of the most expensive vacs Dyson offers, but ultimate convenience doesn't come cheap. As a cordless, the V8 conquers floor-to-ceiling tasks, such as zapping spiderwebs in ceiling corners and sucking up gunk you can't get at hoisting a canister machine into the air. But the V8 weighs less than 6 pounds. The lithium-ion battery lasts up to 40 minutes, the machine runs on a digital motor, and the extension stick clicks off to make the V8 a handheld.
SEE ALSO: 10 Things You Should Throw Away Right Now
Dyson's prices are mucho dinero compared to a $5 garage sale special, or more competitive (and less rad-looking) models such as the WindTunnel 2 ($99.99) from Hoover. Nor is Dyson by any means perfect; it's voluntarily recalled some heaters due to potential safety issues. But let's face it: Cleaning a floor is as much fun as scrubbing a grease-crusted pot. If you're going to apply some elbow grease, there's nothing like a space-age appliance in your hands.
Readers, what do you think of Dyson vacuums? If you own one, does the performance make up for the price tag? Let us know in the comments below!
---