Where the Rubber Hits the Road: Finding the Athletic Shoe That's Right for You
It may be just a matter of time before there's a pair of cross-elliptical, hydrophilic, power-walking shoes. Until then, here's what you need to know about sneaker shopping.
Is your New Year's resolution to get in shape is a distant memory? Well, try not to beat yourself up. Every day brings with it another chance to renew the commitment. And with it the perennial question that dogs every fitness buff at one time or another: Which athletic shoe is right for you?
Athletic shoe companies don't do consumers many favors by flooding the market with countless designs, fancy features, and creative sub-categories. That's why we talked to Dr. Scott Weiss, a licensed physical therapist and board certified athletic trainer in search of advice on finding the right athletic shoe to fit both your feet and budget.
Know Your Feet & Fitness Goals
In getting ready for the great race (to the shoe store, that is), Weiss suggests three steps to athletic shoe bliss. He says: "The most important thought before you buy any sneakers is, 'What is your goal?' Are you running, taking casual walks, taking a fitness class, or playing basketball? This will guide you to the correct section of the sneaker store and is the most important decision." Once you're in the right place, take stock of your feet: "What's the architecture of your foot? Meaning, do you have a narrow foot, a wider foot, a low arch or a high arch, and of course, what's your size?" An experienced shoe sales associate should help you find these answers. And finally, "The shoes should fit comfortable from the moment you try them on. Although some say certain sneakers will mold [to your foot], these days most sneakers are not leather and will not stretch."
Sneakers, Sneakers, Sneakers!
Here's where things can get confusing. Remember when Converse All-Stars represented the wide swath of athletic shoes available? "Chucks" may look great, but they'll hardly do the job as athletic shoes for more rigorous workouts. Weiss identifies four major types of athletic shoes, and notes features to look for when weighing the various brands:
Running Shoes: "These sneakers are built for sagittal plane motion, meaning straightforward running," Weiss says. Look for a thicker, more supportive heel and midsole, and flexibility in the toe box. That's the part of the shoe that protects your toes and allows for "toe off," the spring in your running gait. "An upward sloping toe box will aid in forward momentum," he adds. Also look for greater gel or foam composites on the sole for shock absorption and high breathability for long runs.
Cross Trainers: Made for a wide variety of uses, these shoes balance support and flexibility. They're "like running shoes they have flexibility in the toe box, but [with] greater lateral stability than a running shoe," Weiss says. "Furthermore, these sneakers also have ample cushioning, but usually not as much as running styles." Great for fitness classes and agility training, cross trainers will have a bit more heft than running shoes, which are often lighter and more delicate, but less breathability.
Basketball Shoes: "The main goals [here] are foot and ankle stability," Weiss says. Typically the least breathable of all sneakers, these kicks are made for maximum starting, stopping, and changing direction fast, and feature extreme 360-degree support. "These are usually tremendously cushioned throughout the midsole due to the amount of jumping in the game," he adds. "They're made in low-, mid- and high-top styles, with [high-tops] being the safest and the best option."
Walking Shoes: "Walking sneakers will have a more flexible sole and more bend in the toe box than running sneakers, or any other sneaker for that matter," Weiss says. Some brands also feature a rocker/roller bar to enhance heel contact to toe off. Walking shoes "should be light like a running sneaker, but are usually made with less cushioning. Most walking shoes have more cushioning in the toe box or near ball of the foot; running focuses more on the heel contact point."
Familiarize Yourself with Pricing
Weiss says that you should expect to spend anywhere between $60 to $150 on a great pair of athletic shoes; $100 is a sensible midpoint. He has recommendations in each of the above categories:
Running: Saucony Men's Hurricane 15 Shoes ($89.88 with free shipping, a low by $7)
Cross Trainers: Reebok Men's Infrastructure Cross Training Shoes ($37.99 with free shipping, a low by $16)
Basketball: Adidas Men's adiZero Crazylight 3 Shoes (from $70 with free shipping, a low by $70)
Walking: New Balance Men's 411 Walking Shoes ($44.99 with free shipping, a low by $14) or New Balance Men's 659 Walking Shoes ($59.99 with free shipping, a low by $8)
Think on Your Feet
Weiss cautions against buying any new pair of sneakers in the morning, since your feet naturally swell a bit as the day goes on. "I advise people to get sneakers at the end of the day," he says. Also, if you haven't measured your feet in years, make sure to do it before buying your next pair of shoes. "As we age or gain weight, our size and width may change. Don't just walk into a shoe store and tell them your size: Remeasure."
Also, there's a point where everyone needs to change athletic shoes, just as you'd change tires on a car. Weiss advises that you do this every 300 to 400 miles. In calendar terms, that means every three to six months, depending on how much you work out and how hard you strike your foot on the pavement. If you want to get a little more more mileage from your sneakers, wash them gently and store them in a cool, dry place.
Whether you're just starting out in the fitness realm or are looking to diversify your collection athletic shoes to suit new activities, remember that you only get two feet. Treat them well and they'll carry you farther than you think — to both your fitness goals and beyond.
---
Related DealNews Features: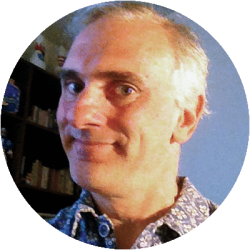 DealNews Contributing Writer
Lou Carlozo is a DealNews contributing writer. He covers personal finance for Reuters Wealth. Prior to that he was the Managing Editor of WalletPop.com, and a veteran columnist at the Chicago Tribune.
DealNews may be compensated by companies mentioned in this article. Please note that, although prices sometimes fluctuate or expire unexpectedly, all products and deals mentioned in this feature were available at the lowest total price we could find at the time of publication (unless otherwise specified).