What Is NaNoWriMo?
Tools like Scrivener and Simplenote can help you create your literary masterpiece during this November challenge.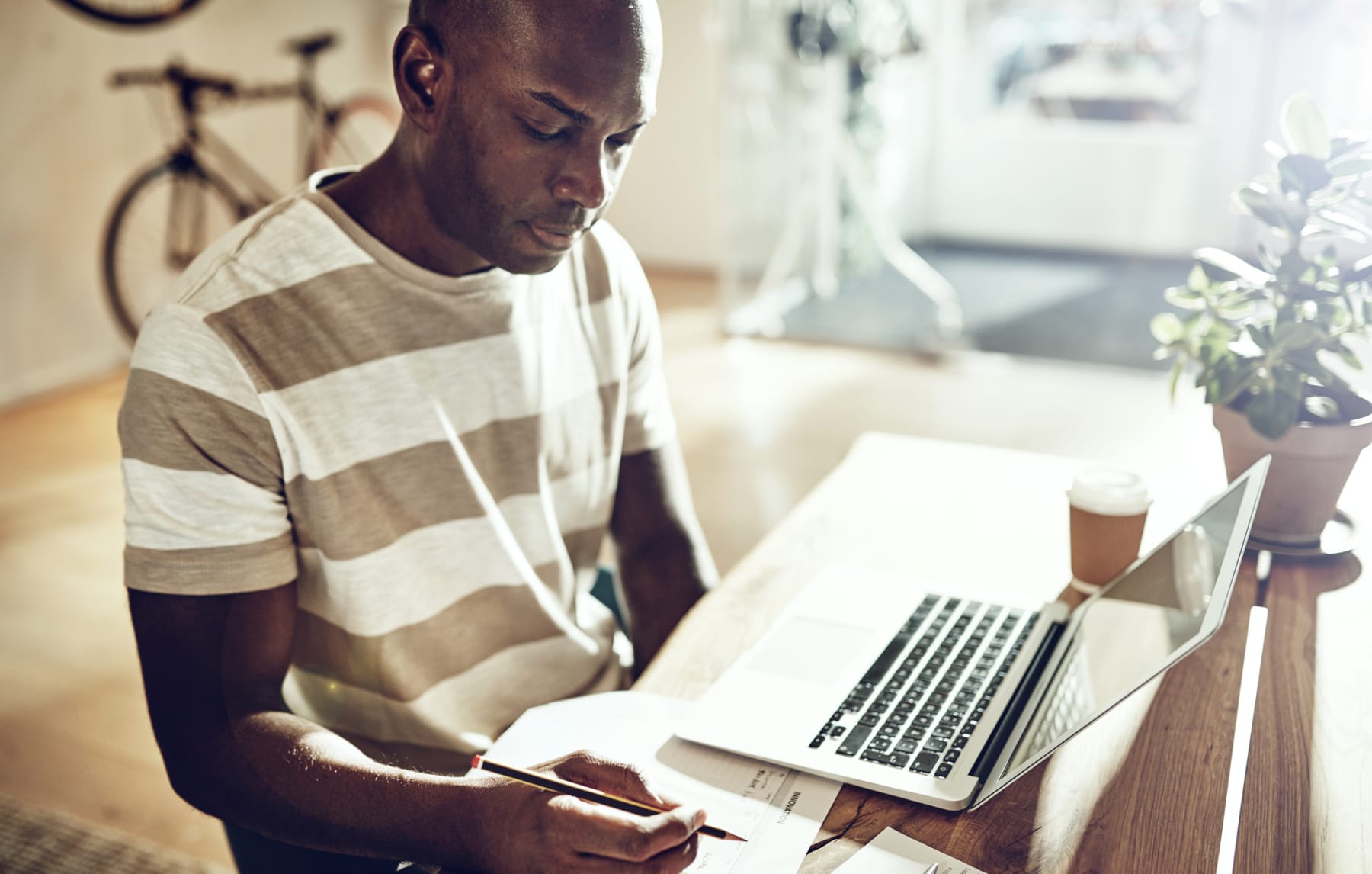 If you know a lot of writers — or are a writer yourself — you may hear about "NaNoWriMo" this time of year. So what is NaNoWriMo, anyway? Read on to learn about the writing event and get advice on how to prepare for it, so you can make the most of this November.
What Is NaNoWriMo?
NaNoWriMo is an abbreviation for National Novel Writing Month, which takes place in November. During the month, writers from all over the world embark on a huge personal challenge: writing a novel in 30 days.
NaNoWriMo is a novel-writing event that takes place each November.
Writing a novel with no deadline is tough enough — doing it in one month requires focus, determination, and tools to help keep you on track. After all, the NaNoWriMo novel must be 50,000 words, which breaks down to roughly 1,700 words a day. If you're embarking on this journey, you'll definitely want to consider the following tools and software options. They can help you navigate through plot holes, continuity issues, and the worst problem facing aspiring authors: writer's block.
NaNoWriMo's Resources for Writers
Besides a writing challenge, National Novel Writing Month is a nonprofit devoted to helping writers find their voices. In other words, it wants you to succeed. Sure, you can pledge to write a novel in November and do it on your own, but the organization's resources and tools can help you get there.
First, you should sign up as a participant on the NaNoWriMo website. On your personal dashboard, you can add in your daily word count to track your progress. As you hit milestones, you'll receive badges to keep you motivated. You'll also have an opportunity to connect with other writers both online and off, attend events, and ask for advice in the forums. Plus, you'll receive emails full of resources and tips to inspire you to keep going.
Novel Composing Software
Microsoft Word, Apple's Pages, and Google Docs are fine choices for composing a novel, but the NaNoWriMo time crunch may require some extra features. These apps offer more than your standard word processing software, at different price points.
Scrivener
Part project management tool and part word processor, Scrivener functions as a digital binder, allowing you to easily organize your outlines and text, store research documents, and take notes. The drag-and-drop feature means you can move paragraphs and chapters to a better home, and any corresponding data will update automatically, as well.
SEE ALSO: The 9 Best Things to Buy in November — Including Black Friday Deals
You can also view sections and documents side by side. For example, you can display your research alongside the page you're writing without having to toggle between tabs or files. When you finish your novel, you can export it into any format you like.
Scrivener is available for macOS, Windows, and iOS. It costs $45 for non-students, $38.25 for students, and $19.99 for the iOS version. You can do a 30-day free trial, and as a bonus, only the days you use it count toward the 30. (But if you're NaNoWriMo-ing, you'll be using the software every day, right?)
Novlr
Novlr is similar to Scrivener but has some differences. It features a beautiful interface and is much easier to navigate. Like Scrivener, it has organization and note tools, though the outline function is still in the pipeline. Plus, it offers a "Night Mode," for those who like to do after-hours writing, and a fun feature called "Writing Statistics." The latter analyzes your writing over time and tells you when you write the most, what your averages are, and how much you've accomplished since you started.
Novlr isn't as feature-heavy as Scrivener, but it's also newer, and their upcoming features list promises a lot more in the future. If you're looking for an upgrade from Microsoft Word but don't think you need the extra functionality of Scrivener, Novlr may be right for you.
Note: While Novlr doesn't currently have a mobile app, it's in development. You can use Novlr on any computer. It's typically sold on a subscription basis, at $10 a month or $100 a year. But in celebration of NaNoWriMo, it's free during November! A free 2-week trial is also available (no credit card required).
Manuskript
Manuskript is a promising app with interesting features. Most importantly, it's an open-source tool, so it's free — and who doesn't love free? Manuskript also has outline and internal reference functions to help you organize your text and ideas. A unique feature of the app is the ability to set a word count or time target goal and "lock yourself" in to the app until you reach it. There's also a "Novel Assistant" to help you develop your characters, plot, and setting.
With Manuskript, you can set a word count or time target goal and 'lock yourself' in to the app until you reach it.
If you're considering upgrading from standard word processing software but aren't ready to make a huge commitment, Manuskript is a great tool for taking the next step. Manuskript is available for Mac OS X, Windows, and Linux.
Organizing Tools for Your Novel
If you prefer to keep your research, notes, and character sketches separate from your text, you're going to need a way to stay organized. These tools will keep you coordinated and on point, continuity-wise.
Evernote
Though not specifically for writers, Evernote offers an easy way to organize, well, everything. Manage your tasks, milestones, and deadline. Keep your research all in one place. Take notes, pictures, and audio files wherever you are. Evernote Basic is free; premium plans start at $7.99 a month.
Trello
Trello is a productivity platform for teams, but the board, list, and card functions offer a solo writer a unique way to storyboard, organize and capture notes, and break big goals into bite-sized pieces. It's free for individual users.
Simplenote
This app is exactly what it sounds like: a simple way to take notes. If you're looking for an easy tool that syncs across all devices — so you can jot down ideas when inspiration strikes — Simplenote is for you.
Tools to Make Your Writing Better
You probably won't be doing a lot of editing during NaNoWriMo — that comes later — but there are tools you can use to make sure you aren't making any glaring mistakes.
Grammarly
This powerful proofreader does a lot more than just check grammar. Grammarly scans for typos, punctuation issues, and suggests ways to improve problematic sections of text. The free version of Grammarly covers the basics, while the premium version starts at $11.66 a month and offers advanced features, such as genre-specific writing style checks and a plagiarism detector.
Hemingway
This app helps you tighten up your prose by highlighting problems like wordy passages, passive voice, and dull, complicated words. Hemingway is available for Mac OS X and Windows for $19.99.
Tools for Writing Inspiration
Thomas Edison said "Genius is 1% inspiration, 99% perspiration." He's right — putting the work in is definitely the most important part. But the inspiration is pretty important, too! Everyone has their own list of things that inspire them, and you should refer to yours often during NaNoWriMo. And consider these, too.
Books About Writing
Anne Lamott's Bird by Bird and Stephen King's On Writing are must-reads for anyone interested in becoming an author.
Music
Some people can't write with music in the background; some can't write without it. If you're in the latter group, load up Spotify with a motivating playlist.
Social Media
Follow your favorite writers on social networks to get daily inspiration. Find Facebook groups devoted to writers in your genre. Follow these hashtags on Twitter, and use them to tap into the community: #amwriting, #writerslife, and #writerwednesday. Writing is a solitary practice — finding your people online can make it less lonely.
Readers, are you signing up for NaNoWriMo? If so, what tools are you planning to use during the challenge? Let us know in the comments below!
---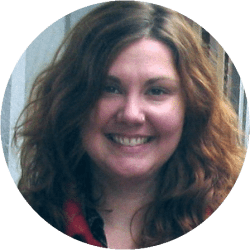 DealNews Contributing Writer
Jessica Hulett is a freelance writer, editor and obsessive seeker of online promo codes. She's been writing professionally for more than 15 years, and was most recently the managing editor of coupon and lifestyle site extrasforme.com.
DealNews may be compensated by companies mentioned in this article. Please note that, although prices sometimes fluctuate or expire unexpectedly, all products and deals mentioned in this feature were available at the lowest total price we could find at the time of publication (unless otherwise specified).