What Happened to All the Tablet Deals?
Last year was a banner year for tablet deals. Sadly, 2015 isn't living up to that legacy despite growing consumer interest.
You're not imagining things: the well of tablet deals has been a little dry so far in 2015. Not only are we seeing fewer tablet deals than in previous years, but we're also seeing fewer Editors' Choice-worthy tablets. To find out when the deals will come back, we dug through the DealNews archives and spoke to an industry expert.
So before we talk about the future of tablets, let's get a grasp on the past.
2014 Was an Incredible Year for Tablet Deals
We saw 26% more tablet deals in 2014 than we did in 2013. When you break down the data into individual tablet categories, 2014's numbers get even more impressive. For instance, we saw a 127% increase in the number of Windows tablet deals between 2013 and 2014. That's a massive jump, especially when you consider the fact that DealNews doesn't list every tablet sale or discount — we only list items that are notable price lows, with the very best offers earning our Editors' Choice seal.
How does 2015 measure up so far? Not well. To date, we've seen fewer tablet deals overall in 2015 than in any year since 2012. You're also less likely to score an Editors' Choice deal. By this time in 2014, 35% of the Android tablet deals were hot enough to be marked Editors' Choice; compare that to only 28% so far in 2015. The difference is even worse when it comes to Windows tabs and iPads, where deals have dropped by 32% in 2015 compared to 2014.
Tablet Industry Growing Pains
Don't mistake the current dearth of deals for the tablet's death knell, though; industry insiders see a growing interest in these slates. CEA Senior Manager of Industry Analysis Chris Ely spoke with DealNews about the results of a recent CEA study. Among the study's findings was that tablets have finally broken into the top 10 most commonly owned consumer electronics products.
"Household ownership of tablets increased. Fifty-four percent of U.S. households reported that they own at least one tablet, and that's up from 45% in 2014," Ely said. "And also tablets are becoming more dense. Many households are actually buying more tablets. This year there's 1.8 tablets per household on average; last year it was 1.6."
To put these numbers into perspective, Ely explained that in April 2011, only 8% of U.S. households reported owning a tablet, compared to the current 54%. "It took smartphones almost six years to reach a household penetration rate above 50%, where it took tablets four years," Ely said. "We're not necessarily seeing anything that suggests a slow down."
When Will the Tablet Deals Come Back?
It's worth noting that, while the total number of tablet deals is down for 2015, we've actually seen about 8% more iPad discounts so far than we had at this time in 2014. Admittedly, this slight uptick in iPads hasn't come with a corresponding increase in Editors' Choice nods (again, those are down by 32%), but iPads are the only tablet category that's beaten 2014 numbers at all. In October, we can reasonably expect Apple to announce a new iPad generation, which will lead to even more iPad price drops on older models. Therefore, Apple fans should save their pennies for the fall.
Windows tablets don't have quite the same outlook as iPads, unfortunately. These slates saw astoundingly low prices in 2014, setting records that are tough to beat. That said, rumors are circulating that the Surface Pro 4 could launch as soon as July. If this is the case, we can expect a dramatic increase in offers for previous-gen Surfaces over the summer. Even without a new Surface, the upcoming release of Windows 10 could fuel several tie-in tablet sales.
Lacking a single flagship model to steer prices for the whole category, Android tablet trends are harder to pin down. We know we're in a significant slump, as 2015 so far has seen about 45% fewer Android tablet offers compared to the same period in 2014. An Android fan's best bet is to wait for Black Friday and the holiday season; we consistently see crazy price lows on Androids during these shopping holidays.
Our current tablet deal slump is a not-so-fun reminder of the cyclical nature of prices. But if you missed out on 2014's amazing offers, you don't have to settle for paying more. Now is the time to be patient, because better tablet deals are just around the corner!
---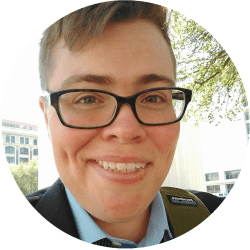 Former Senior Blog Editor
Michael added the finishing touches to most of the Blog articles on DealNews. His work has appeared on sites like Lifehacker, the Huffington Post, and MSN Money. See him rant about video games by following him on Twitter
@ThatBonebright
.
DealNews may be compensated by companies mentioned in this article. Please note that, although prices sometimes fluctuate or expire unexpectedly, all products and deals mentioned in this feature were available at the lowest total price we could find at the time of publication (unless otherwise specified).