What Are Your Lifetime Debt Costs, And How Can You Lower Them?
Paying interest on debt can add up hugely over the years. An expert from Credit.com offers advice on managing debt and credit scores.
You don't have to work at a bank or investment house to know credit cuts like a double-edged sword. While healthy credit helps us strive for dreams such as home ownership, too much debt can also thrust us onto the hamster wheel of endless bills.
Whether it's the good or bad kind, Credit.com found that the average Lifetime Cost of Debt — that is, the interest the average person will pay over the course of their entire life — comes to a heaping $279,000. Where do you stand? A free tool on the site will help you break down your credit rating, categorize it, and develop a plan of action.
DealNews spoke with Gerri Detweiler, Credit.com's Director of Consumer Education, to learn more about how it works, and the fascinating debt stats the site has recently tracked.
"People Have No Idea How Much They Are Really Paying"
Detweiler has been in and around the credit industry for 25 years, long enough to remember the first debt calculators. But with this latest reckoning, she was stunned: interest on debt costs consumers an average of $279,000 over a lifetime — and most people don't even realize that.
"Once all the figures were pulled together — credit cards, mortgages, car loans — we knew that people have no idea how much they're really paying. Most people think of it as just a monthly payment." The $279,000 figure assumes a $275,000 mortgage over 30 years; financing nine cars for 64 months each at $22,000 per car; and a small amount of revolving credit card debt, $2,100.
But the total estimated debt changes drastically depending on where you live: In Iowa (the cheapest state), it's $129,384; in Washington D.C. (which scored highest), it's $451,890. You can check out where your state ranks here, but keep in mind if your credit card debt, mortgage, and/or car expenses are higher, you could sink much more into debt over the years.
Lower Statewide Credit Scores, Lower Mortgages
If you live in Minnesota, you'll be glad to know that your state has the highest average credit score in the nation: 702. But in terms of lifetime debt, Minnesota is not impressively low compared to others.
Mainly, it's because mortgage balances are higher there. Now take a state such a Mississippi, which has the lowest average credit score, 635. But surprisingly, they rank 11th lowest in the lifetime debt tally, because mortgage costs there are lower. So in Mississippi, the debt average comes to $170,461; and in Minnesota, $172,117.
Categorizing Your Debt
Signing up for the Credit.com calculator can generate a credit report card in seconds, giving you both an Experian score and a VantageScore 3.0 (which works like a FICO score).
You'll see your total credit card debt and get letter grades in five categories: payment history, debt usage, credit age (based on how long you've had credit), account mix, and credit inquiries. It's common to be strong in some areas and weak in others.
Detweiler says: "We use whatever credit data is available at the time someone signs up, and we update it monthly — so you can see how you are doing, where you've progressed, and what you still need to do."
Don't Just Know, Take Action
Statistics only tell part of story and they certainly can't write the next chapter, where you work hard to make things better. Credit.com breaks down "what you still need to do" into actionable advice that most consumers would have trouble figuring out themselves. That's because a credit score, by itself, won't direct you to the parts of your credit history that need to be addressed.
"The one disconnect I see when people get their free credit scores is that maybe they pat themselves on the back, or they groan, but they don't do anything," Detweiler says. "You want to focus on 'What can I do about it?' and 'What can I do with it?'"
Suggestions to raise your credit score might include raising monthly payments. Your graded sections will point out negative strikes on your credit record, and you can potentially erase these items through disputes filed with the three credit bureaus: TransUnion, Equifax, and Experian. A personal finance podcast may be able to offer more tips for bumping up your credit score.
"You Get Better Credit, You Get Better Deals"
Scores of credit card companies are offering 0% balance transfers; others will give you enough frequent flier miles on signing up to buy a ticket to Europe. If you're missing out on these deals, it's because your credit score is too low. "And that's where the rubber hits the road," Detweiler says. "You get better credit, you get better deals."
That's true, but one cautionary note is that Credit.com recommends credit cards to those with fair or good credit scores at sky-high interest rates — often above 24% APR. Those cards can work in your favor if they carry no annual fee and you always pay off the full balance on time and within a month. But it's a better idea to shop around for the best deals — low-interest balance transfers can still be found for those with credit scores in the high 600s — or to ask a credit card company to lower your interest rate if you've been an excellent customer. That may sound pushy, but you'd be surprised how receptive some creditors can be when they want your business.
Let's face it: It's fun to shop. They don't call it "retail therapy" for nothing. But it's no thrill to stare down a mountain of credit card bills, car loans, and other interest-bearing obligations after years of assuming ignorance is bliss. As with a doctor's checkup, the anticipation of bad news may cause you to shrink back. Then again, when will there be a better time to restore your credit, or bring your income-to-debt ratio back in balance? You'll need solid numbers and sound advice.
Most of all, Detweiler says, you have to take action: "You want to make sure that whatever you see with your credit, you take the next step."
---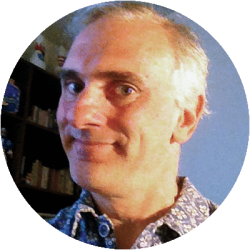 DealNews Contributing Writer
Lou Carlozo is a DealNews contributing writer. He covers personal finance for Reuters Wealth. Prior to that he was the Managing Editor of WalletPop.com, and a veteran columnist at the Chicago Tribune.
DealNews may be compensated by companies mentioned in this article. Please note that, although prices sometimes fluctuate or expire unexpectedly, all products and deals mentioned in this feature were available at the lowest total price we could find at the time of publication (unless otherwise specified).