10 Weird Ways Living With a Virtual Assistant Changes Your Life
Alexa and Google Assistant make everyday tasks a lot easier. However, they can also introduce certain eccentricities into your home.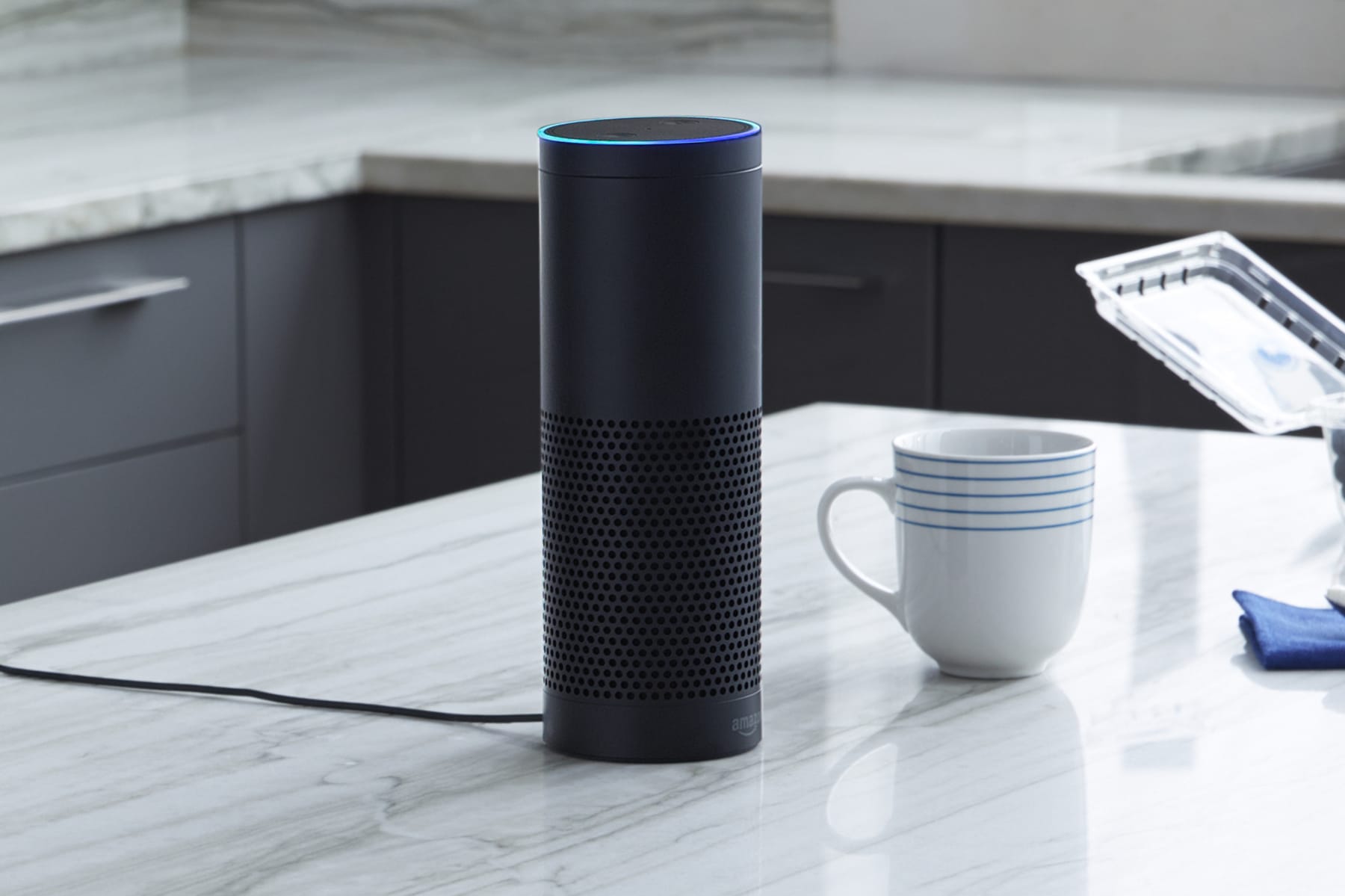 Virtual assistants from companies like Google and Amazon are supposed to make your life easier, whether you need a hands-free timer for baking, or a better way to stream your favorite music. But having a gadget that's equipped with a home assistant join your household can be an adjustment, to say the least.
Here are some of the weirdest things the DealNews staff discovered about living with a virtual assistant.
You Have to Watch What You Say
You don't want to accidentally wake your assistant up. This means you might have to be particularly careful with your word choice. For instance, when you own an Amazon Echo and your wife's name is Alex (as is the case with our Senior Blog Editor, Michael Bonebright), everyday conversations become challenging.
When you own an Amazon Echo and your wife's name is Alex, everyday conversations become challenging.
"Anytime we say something like 'Alex, uh,' it wakes the Echo up." When asked if he's considered changing Alexa's wake word, Michael explained that his hands were tied. "My daughter is five, and changing the wake word on the Echo would really mess with her."
A member of our Coupons team, India Irwin, has also experienced Alexa's name games. "She responds to anything remotely close to the name 'Alexa.' She is fully capable of scaring the bejesus out of you."
You Expect the Unexpected
A number of things that can trigger your assistant to speak up have nothing to do with you. Advertising is just one of the things Alexa or Google Assistant might respond to. (Although Amazon made sure Alexa would stay quiet during this year's Super Bowl.) But sometimes they'll completely surprise you.
Sandy McHenry, a member of our Customer Communication team, noted that her mother's Echo apparently decided to autonomously spread some holiday cheer. "One day it started playing Christmas music while they had someone visiting... no one said 'Alexa' or even mentioned Christmas music! It kinda freaked them out because at first they didn't know where the music was coming from."
Sandy recalls another situation, when Alexa was feeling philosophical. "Apparently she thought we said 'pictures of everything,' to which she replied 'Everything (the totality of all existent things, physical or conceptual).' I have no idea what we were talking about, but I was just talking to my daughter."
Your Assistant Thinks It's Funny
Kids definitely enjoy interacting with Alexa, and there are lots of Alexa skills aimed at younger users. One such family-friendly skill is you can ask her to tell you a joke.
India Irwin has learned the hard way that Alexa only has so much material to pull from. "Alexa will eventually run out of jokes if you ask her over and over; she will eventually start repeating herself," she says.
SEE ALSO: 14 Confusing Things About Shopping on Amazon
Alexa will also provide you with lots of random facts, but she may prefer some subjects over others. "Alexa knows a lot of reindeer facts," Adam Bjurstrom, a member of our Business Intelligence team, says. "Not a lot about other animals, but for some reason, she knows tons of stuff about reindeer. Not sure why, but I thought it was funny." Perhaps Jeff Bezos is actually Santa?
Finding Your Grocery List Takes Work
User Experience researcher Jeff Somogyi noted that utilizing features like lists takes a little more work than he expected. "I can say 'Hey Google, add string beans to my shopping list' — and it adds it to a list contained within the Google Home app. (An app that, by the way, I never open, so I never see what I added to it.)"
The Amazon Echo causes similar frustrations. In my experience, it was easier to enable a skill on Alexa for the grocery list app I already use. Now I can just say "Alexa, ask Our Groceries to add green beans," and things (usually) go off without a hitch.
Your Assistant Might Actually Save You Money
If you're an experienced Amazon shopper, you're no doubt familiar with the site's Add-On program. Typically, shoppers must fill their carts with at least $25 worth of merch in order to buy these products. But if the only thing you need is categorized as an Add-On, you can end up spending more than you intended. However, Amazon's assistant might be able to help you bypass that $25 requirement.
Associate Editor Elizabeth Zimmerman discovered this loophole (which, as far as we know, Amazon hasn't patched up yet). "I have used Alexa to bypass the Add-On order minimum at Amazon," she says. "I just add the item to my cart [at Amazon.com], then tell Alexa to order it."
Your Assistant Won't Shut Up
One of the perks of having an Echo is that you can turn on shipment notifications, so Alexa can inform you when something is out for delivery and when it's been delivered. However, thanks to the way products are listed on the site, this can turn into a full-blown monologue.
Thanks to the way products are listed on Amazon, Alexa's delivery notifications can turn into a full-blown monologue.
"What I find TERRIBLY annoying is when the products I've ordered have crazy long titles or names because the sellers are keyword stuffing them to show up better in Amazon search results," says our Senior Director of SEO, Gennady Lager. "So it takes Alexa 15 seconds to read off the title of what just got delivered, and it often does not make any sense when I hear it." He provides this item as a perfect example.
It's worth noting here that Amazon's assistant will also chime in on issues of decorum. If Alexa thinks you've insulted her, she'll tell you that it's not very nice. (She's also quick to forgive if you tell her you're sorry.)
Sometimes, Things Get Creepy
When you have a device that's always listening, you can expect it to wake up randomly on occasion. But that doesn't mean these instances won't give you the jitters.
Staff Writer Andy Frank experiences this pretty frequently. "The GFCI outlets in my house will frequently trip," he explains, "so power to Alexa will be cut off. Then it'll switch back on, and Alexa restarts and says 'Hello.' We're all like, 'Hey Alexa. Nice of you to join us. This is creepy.'"
SEE ALSO: What It's REALLY Like to Buy a Mattress Online
Assistants Can Be Too Convenient
Is there such a thing as too convenient? Yes, there is. While virtual assistants are made to make your life easier, sometimes it can feel like they're overstepping a bit.
Developer Dan Kurry has learned that convenience for one is convenience for all. "I had my Echo powered on for like five minutes before people started adding stuff to my cart. I disabled that immediately."
Or Completely Inconvenient
At the other end of the spectrum, home assistants can also make you want to pull your hair out.
"First of all, I have to have 1-click ordering enabled to use that shopping method, which means I have to turn ON 1-click ordering (and enable the Alexa pin code for ordering) every time I want to buy something with one of my Echos." Michael Bonebright says, detailing all the ways he has to tweak his settings just to order a product via Alexa.
"Secondly, if I ask Alexa 'What are your deals?' then I have to listen to her listing off 2 or 3 items at a time, saying whether I want to buy this or that every single time."
SEE ALSO: Your Shopping Apps Should Match Your Lifestyle
What's more, Amazon appears to have changed the page that was previously dedicated to listing Alexa's active deals. Shopping with Alexa involves a lot of patience, and a lot of listening.
You Love Them on Black Friday
there are a ton of minor uses for your virtual assistants every day of the year. But there are particular times when it really pays to wake them up. Amazon increases the volume (and typically the quality) of Alexa-exclusive deals around events like Prime Day and Black Friday.
Google Assistant fans, you're not out of luck. Frequently around the holidays, there are discounts tied to purchasing a Google Home or for making purchases via Google Express.
Readers, do you live with a home assistant? What are some of the weirdest behaviors you've encountered? Share Your stories in the comments below.
---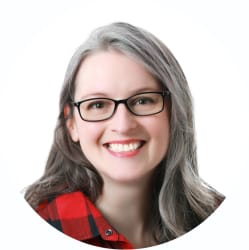 Senior Staff Writer/Consumer Analyst
Julie's work has been featured on CNBC, GoBankingRates, Kiplinger, Marketwatch, Money, The New York Times, Real Simple, US News, WaPo, WSJ, Yahoo!, and more. She's extolled the virtues of DealNews in interviews with Cheddar TV, GMA, various podcasts, and affiliates across the United States, plus one in Canada.
DealNews may be compensated by companies mentioned in this article. Please note that, although prices sometimes fluctuate or expire unexpectedly, all products and deals mentioned in this feature were available at the lowest total price we could find at the time of publication (unless otherwise specified).