7 Ways to Send Money Online: Which is Best for You?
Finding the right online money-sending service can certainly make life easier, and even save you cash in unnecessary fees.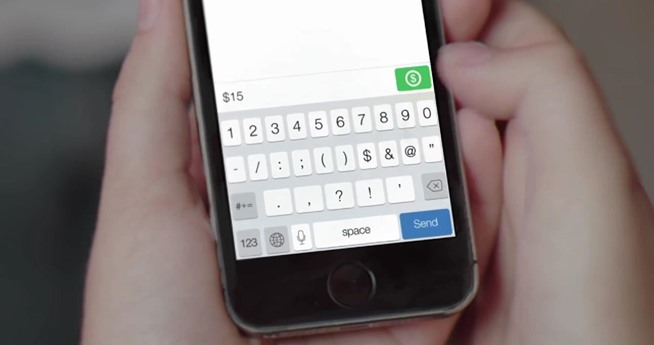 It seems like everyone is getting into the online money transfer business these days, from Facebook to Snapchat. But if you need to split a dinner bill or send some money to a friend, which of the many options available to you is the easiest?
The answer depends on how much money you're sending, to where you're sending it, how fast you need it sent, which financial institution you're using, how much you're willing to pay for it, and whether you (or the person you're sending money to) has an account set up. In short, it can be complicated.
Let's walk through the options and try to set you up with the service that's best for you.
PayPal
One of the biggest advantages of PayPal is its ubiquity: nearly everyone we know has a PayPal account, which makes it a very straightforward way to send money without having to figure out a new service. You can access PayPal on the web or via an app for iOS, Android, and Windows Phone, but everyone sending and receiving will need to set up a PayPal account (though you can send cash to any email address).
It Allows for International Transfers and Large Deposits
Beyond that ubiquity, PayPal has some features which may make it your top pick. The service has more support for international transfers than any other digital payment platform, allowing you to send money to 190 different countries (though there are extra fees involved for international transfers). On top of that, you can send more cash, too — up to $10,000.
It's Not Always Free to Use, Cashing Out Can Take 5 Days
The downside to the service is its complicated fee structure, which PayPal describes as "usually free." If you're sending payments with your PayPal account balance or via your bank account, it's free — but if you're using a debit or credit card, it's 2.9% plus 30 cents per transaction.
Buying goods or sending money personally is free, but selling has a fee that starts at 2.9% plus 30 cents. If you're making an international transfer, there are additional fees (from 0.5% to 3.9%) — but PayPal may still be your best option, because many services won't send money outside the country.
Sending money is typically almost instantaneous, but moving that money from your PayPal account to a bank account can take 3 to 5 days, which could be a deal breaker if the funds are needed immediately.
Venmo
Venmo is owned by PayPal and, though it's more geared towards sending money between friends than the online payments giant, it's no surprise that the two have a lot of similarities. Like PayPal, Venmo has a large user base, so there's a good chance that anyone you want to send money to already has an account. (Although you can send to anyone via email or mobile phone number, they'll need to set up an account.)
Quick, Free Transfers (Except With Credit Cards)
Venmo is also free for most uses, letting you send payments from your Venmo account balance, your bank account, or major debit cards for free. If you want to use a credit card, however, there's a 3% fee. Once you have funds transferred to your Venmo account, which is usually instantaneous, you can transfer them to your bank within a business day, making it significantly speedier than PayPal.
US Only, Low Cap on Transfers
There are a couple of downsides to Venmo, and you'll find they're common to many services on this list: You can only send money to users within the US, and you're limited in how much you can send (up to $2999.99 a week).
Square Cash
Square Cash's solution to sending money is easy to use, account setup is simple, and it's free for personal use (though Square takes a 1.5% cut of business transactions). It's also fast, with money typically arriving in your recipient's bank account in minutes instead of days. All transfers are done through an app for iOS or Android, making it easy to send money on the go.
US Only, Low Cap on Transfers
With a features list like this — and a fee structure that's cheaper (and easier to understand) than PayPal, even for business use — why wouldn't you want to use Square Cash?
There are still a couple of advantages PayPal has: Square Cash can only send up to $2,500 per transaction and it can't send any money internationally. If you need to do those things, PayPal is still your best bet.
Facebook
Another easy way to send cash — so long as you and your recipient are both Facebook users — is through the Facebook Messenger app for iOS, Android, and Windows phone.
Debit Cards Only, Transfers Take a Few Days
Sending cash is as easy as a few taps and is completely free, though it could take up to 3 days to land in the recipient's account. On the downside, Facebook only works with debit cards (no credit cards or bank transfers) and it's currently only available in the US.
Google Wallet
Though a decent way to send cash between Google account holders (both parties will need to set up a Google Wallet), this service has a few unfortunate snags that keep it from being a top pick.
Extremely Long Wait Time for Transfers
The biggest issue we have with the service is time: It can take up to 10 days to receive money in your bank account, meaning that this digital payment method could actually be slower than putting a check in the mail. Despite this flaw, Google Wallet is integrated with mobile payments on Android and may be a top pick for Android users — though probably not because of its money transfer functionality.
Fees for Debit Cards, High Transfer Limits
If you're set on Google Wallet, there are few additional caveats. You can send money using an app for iOS or Android or by email. Most transactions are free: If you're sending money from your Wallet balance or through a linked bank account there's no fee, but it will cost 2.9% to send money with a debit card (and credit cards aren't an option). Additionally, Wallet has a higher transfer limit than many services, letting you send up to $10,000 per transaction.
Send Money From Your Bank
Though dealing with your bank may have been what you were trying to avoid by using one of these third party services, sending through your bank can be fast and easy — depending on which you use.
Two major US banks — Chase and Bank of America — have made it easier to send funds, and only the sender needs an account with the bank to use them. You can make these transfers online (or, with Chase, through their mobile app), send money by email address or mobile phone number, and it's all free. Chase is US only, while Bank of America can transfer internationally, though there may be fees. If your recipient banks with the same financial institution, the cash should be there instantly — if not, it should arrive within a few business days.
Make a Wire Transfer
Though it may seem old school, you can still transfer money with wire services like Western Union or MoneyGram, both of which now offer online service. Though this can be pricey — fees for both services start at around $5 for small, domestic money transfers — they also offer the most options if you're attempting to transfer money internationally, with both services being available in nearly 200 countries.
Additionally, the transfer is nearly instant, with the recipient being able to pick up the cash at local offices almost immediately. It's not as slick as sending cash directly from your smartphone to theirs, but may be your best option if you need to send money quickly and internationally.
Readers, how do you send money to your friends and family? Share your thoughts in the comments below!
---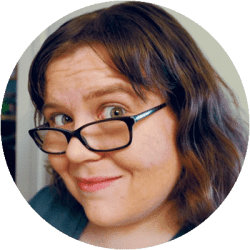 Contributing Writer
Originally working in IT, Elizabeth now writes on tech, gaming, and general consumer issues. Her articles have appeared in USA Today, Time, AOL, PriceGrabber, and more. She has been one of DealNews' most regular contributors since 2013, researching everything from vacuums to renters insurance to help consumers.
DealNews may be compensated by companies mentioned in this article. Please note that, although prices sometimes fluctuate or expire unexpectedly, all products and deals mentioned in this feature were available at the lowest total price we could find at the time of publication (unless otherwise specified).