10 Ways to Book a Disney Cruise and Save
Cheap Disney cruises are hard to find, but sailing in the off-season can trim 20% to 30% off your fare.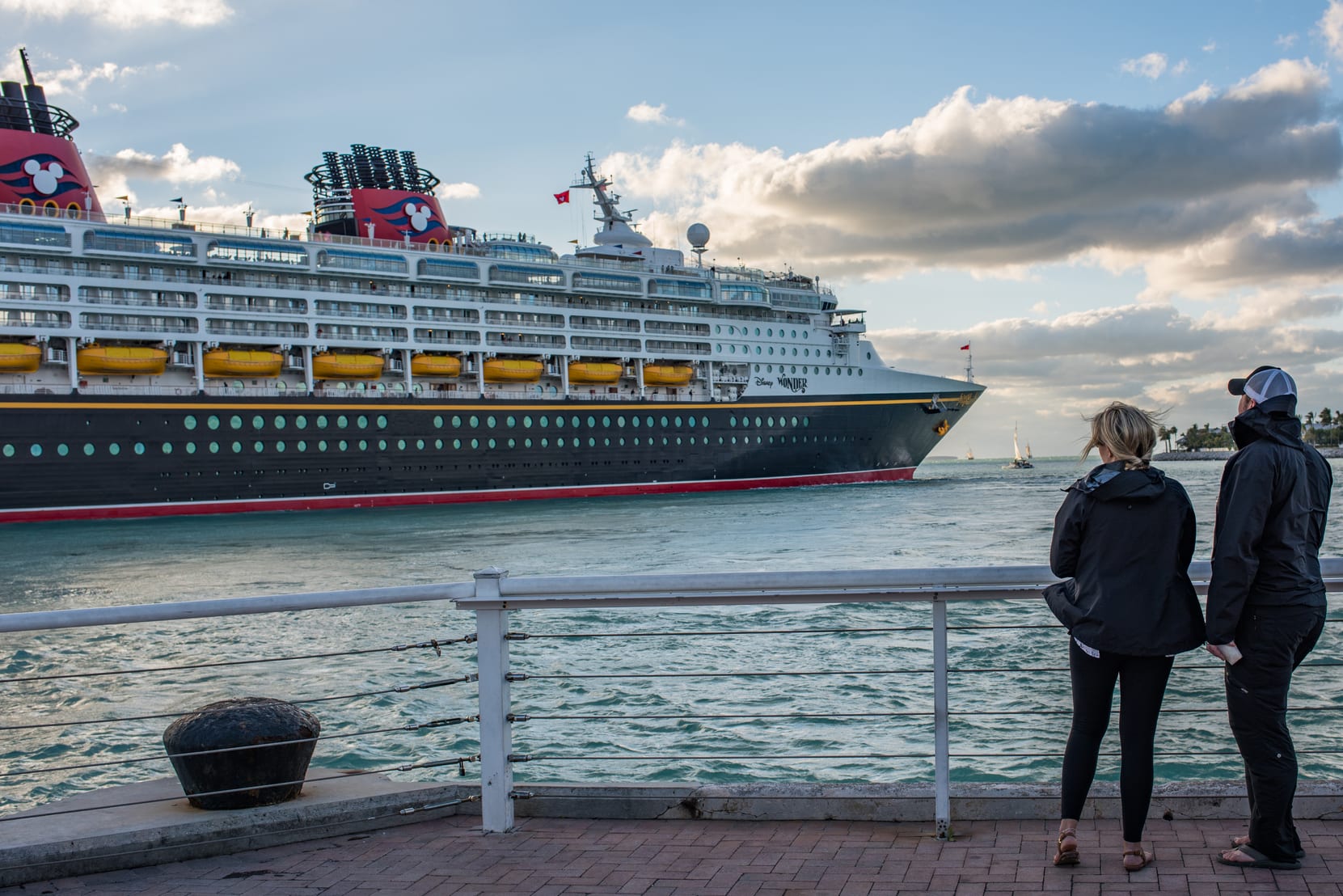 Disney cruises are extremely popular because they make family vacations a breeze to plan. You can find Disney Cruise Line itineraries to Alaska, the Bahamas, Bermuda, Canada, the Caribbean, Europe, Mexico, the Pacific Coast, the Panama Canal, and even transatlantic voyages.
With so many choices, there's definitely a trip for every taste — but is there a Disney cruise for every budget? Use these 10 tips to book a cheap Disney cruise.
1. Choose an Inside Cabin
Inside cabins are usually cheaper than outside cabins on Disney cruises, but not always by much. On certain Disney ships, the inside cabins contain "Magical Portholes." These screens offer real-time sea views with special Disney touches. They can help make a stateroom feel less dark and closed in, but they're a perk you'll pay for.
Rooms equipped with a Magical Porthole can cost almost as much as an outside cabin.
Rooms equipped with a Magical Porthole can cost upwards of $500 more than those without one, or almost as much as an outside cabin. But in general, expect to save about $100 or more when choosing an inside cabin over an ocean-view stateroom. Just know that your savings could depend on when you book and the ship you choose. Neither the Disney Magic nor Disney Wonder offers Magical Portholes, although some deluxe inside cabins do have a view — albeit an obstructed one.
2. Book Last-Minute Cruises When You Can
If you wait to book until 75 days or less before departure, your odds of finding serious Disney cruise deals can go up. But it's a bit of a gamble. At the time of this writing, we found inside staterooms on a 3-night, April 2019 cruise to the Bahamas for as little as $1,638. That's more than $350 less than what you'd pay to take that cruise the week before or the week after. However, a concierge room for seven nights currently starts at more than $14,000 for one April cruise to the eastern Caribbean.
If you do wait and decide on a last-minute Disney cruise, look for restricted guarantee rooms, which are only available on select sailings. As the name suggests, they come with restrictions. You won't be able to choose your room, and it won't be assigned to you until a few days before you set sail. Plus, you have to pay in full at the time of booking, and your fare is nonrefundable and nontransferable.
If you'd rather not wait until the last minute, consider trying to book a secret room on a Disney cruise. Secret rooms have slightly obstructed views, but they provide another way to save up front. Be sure to request one of these when you're booking if you're interested.
3. Bookmark the Disney Promotions Page
Always be on the lookout for Disney cruise deals and special promotions! If you're planning a Disney cruise, go ahead and bookmark that section of the website. There are often discounts like letting children sail for free, or saving a certain percentage when sailing from select locations. And some kind of promotion is always running, whether it's for those in the U.S. military, residents of Canada or Florida, or some other group.
SEE ALSO: Here's Everything You Need to Know About 5 Popular Cruise Destinations
4. Book Like It's Black Friday
Ready to book a Disney cruise for 2020? If you book early (about a year to 1 1/2 years in advance), you should be able to find even better cruise prices. Disney uses a tiered pricing system: as the ship fills up, the cabin prices go up. A balcony stateroom that starts at $3,500 when the ship is empty can easily jump to over $5,000 on popular voyages.
Disney typically releases their sailings three times a year; die-hard Disney fans treat these releases like Black Friday. They're up early to ensure they're able to book early and snag the lowest possible price.
5. Book Another Disney Cruise on Board
Booking another cruise while you're on board is an easy way to save, especially if you know you'll want to repeat the experience. You can usually expect at least a 10% discount when you do this. Additionally, you'll be able to take advantage of perks like half-price deposits on itineraries that are seven nights or more, as well as extras like onboard credits.
If you aren't sure which voyage you'll want to take next, you could still book a placeholder. This usually requires a small deposit of around $250 and that you take the trip within 24 months. If you go this route, you can transfer the placeholder or reservation to a travel agent no more than 30 days after booking, and that can ensure you'll receive the same 10% discount and onboard credits offered directly by Disney. As a bonus, you'll also be eligible to receive whatever extra credits or perks the travel agent can offer.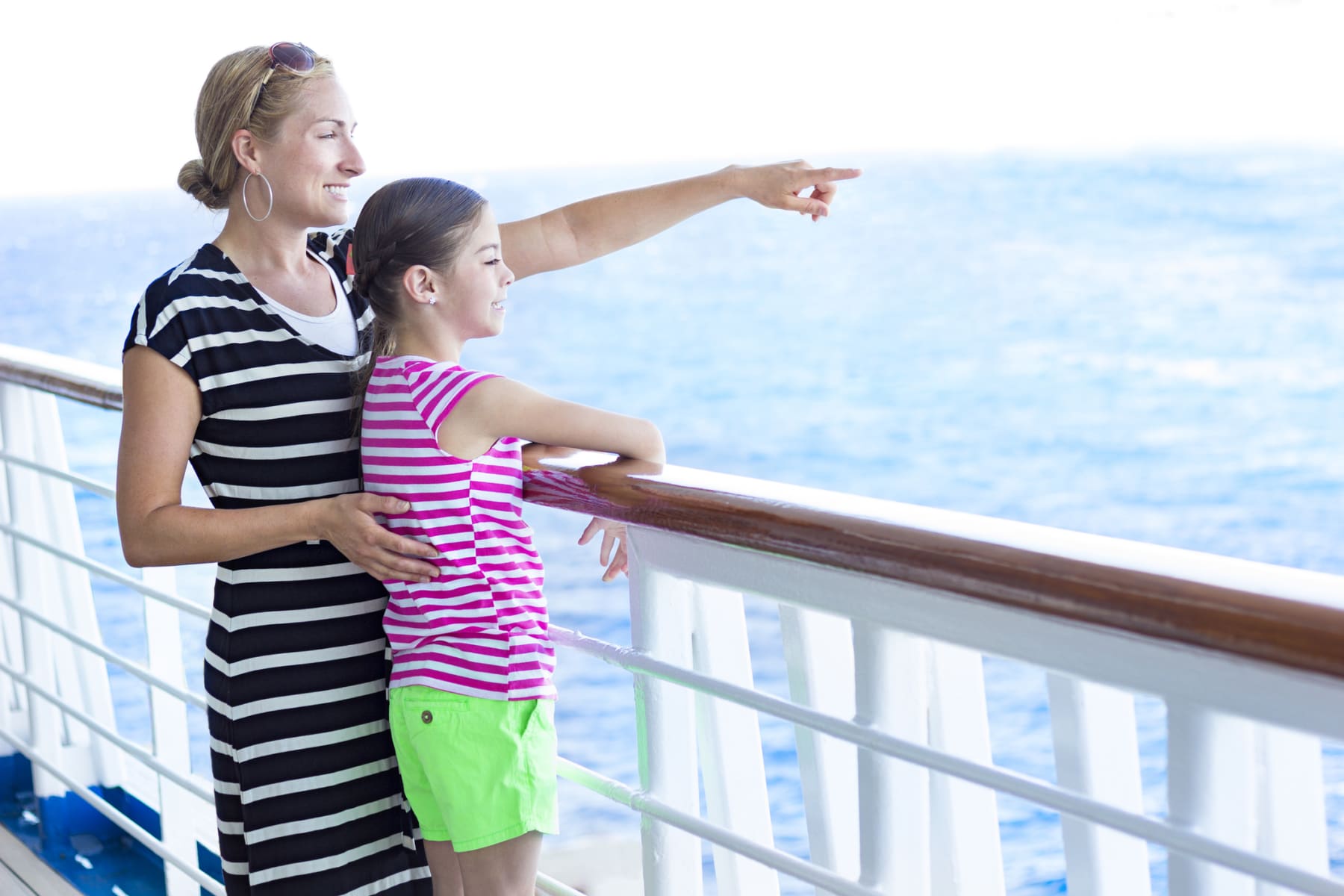 6. Use a Travel Agent
Speaking of travel agents, these professionals receive commissions from cruise lines — so they often have access to extra discounts and perks you won't find on your own. These can come in the form of stateroom credits, photo packages, and Disney gift card deals that'll help offset your expenses on board. Some agencies might offer their own bonuses in addition to those from the cruise lines, including gift baskets full of items for your trip.
Travel agents often have access to extra discounts and perks you won't find on your own.
7. Book a Disney Cruise in the Off-Season
As with any other cruise, the off-season is when you'll find the best rates. Generally, Disney cruises tend to be about 20% to 30% more expensive if you're booking for Christmas, summer, or spring break. If you can manage a trip when the kids are in school, you'll definitely save on your fares. If that's not possible, try to be flexible enough to watch for deals on last-minute cruises.
For instance, the highest starting price for a 3-night Halloween cruise in 2019 is $1,840 as of this writing, but rates for a 3-night cruise in December can see an increase of about 25%. During that month, starting amounts are as high as $2,296 for an inside stateroom on a "Very Merrytime" cruise.
8. Bring Your Own Booze
BYOB instead of hitting the bars on the ship. Guests who are 21 or older are allowed to bring two bottles of unopened wine or champagne (no larger than 750 milliliters each), or six beers (no larger than 12 ounces each), on board at the beginning of the cruise. Additionally, you can also stock up in the same amounts at each port of call.
If you want to have your wine or champagne in one of the dining rooms, you'll be charged a corking fee of $25 per bottle, so consider having your drinks in your stateroom instead. Note that your booze has to fit in a carry-on type of bag that you bring with you — if the crew finds any in your other luggage, they can confiscate it until the end of the voyage.
9. Plan Your Shore Excursions Carefully
Weigh your options when planning a shore excursion. You'll typically be charged a premium for booking through Disney, but there's a certain amount of security you're buying, as well. Disney Cruise Line will check out affiliate companies to ensure they're reliable, and they'll intervene on your behalf if there's an issue. Plus, if something happens on your excursion and you can't make it back on time, the ship will wait for you or you'll get free transportation to the next port of call.
SEE ALSO: 6 Ways to Save on Your Next Cruise
If you book outside of the cruise, you could end up saving money. It's definitely worth checking for options that might not be offered through Disney, but you'll also be gambling on the quality. And if you're late getting back from a shore excursion you booked yourself, Disney cruise ships aren't going to wait for you. That means you could have to foot the bill in order to make it to your next port of call and catch up with the ship.
10. Look Into More Rooms for Bigger Groups
The bigger your group, the higher the odds are that you'll need more than one stateroom. Even if there's a room large enough to sleep your entire party, it might be cheaper to just book two rooms that sleep smaller groups. Disney tends to limit the number of staterooms that sleep five people or more, and they're often ocean-view or verandah rooms. Those types are always more expensive than inside staterooms.
If you do decide to split up, don't wait to book. If you book early enough, you increase the odds of being able to have connecting rooms. (Note that this is highly dependent on your ship and sail date.) Be sure to price out all your options before booking, so you know you're receiving the best Disney cruise deal.
Readers, what tips do you have for saving on Disney cruises? Let us know in the comments below.
---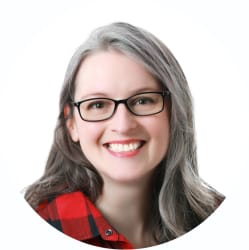 Senior Staff Writer/Consumer Analyst
Julie's work has been featured on CNBC, GoBankingRates, Kiplinger, Marketwatch, Money, The New York Times, Real Simple, US News, WaPo, WSJ, Yahoo!, and more. She's extolled the virtues of DealNews in interviews with Cheddar TV, GMA, various podcasts, and affiliates across the United States, plus one in Canada.
DealNews may be compensated by companies mentioned in this article. Please note that, although prices sometimes fluctuate or expire unexpectedly, all products and deals mentioned in this feature were available at the lowest total price we could find at the time of publication (unless otherwise specified).